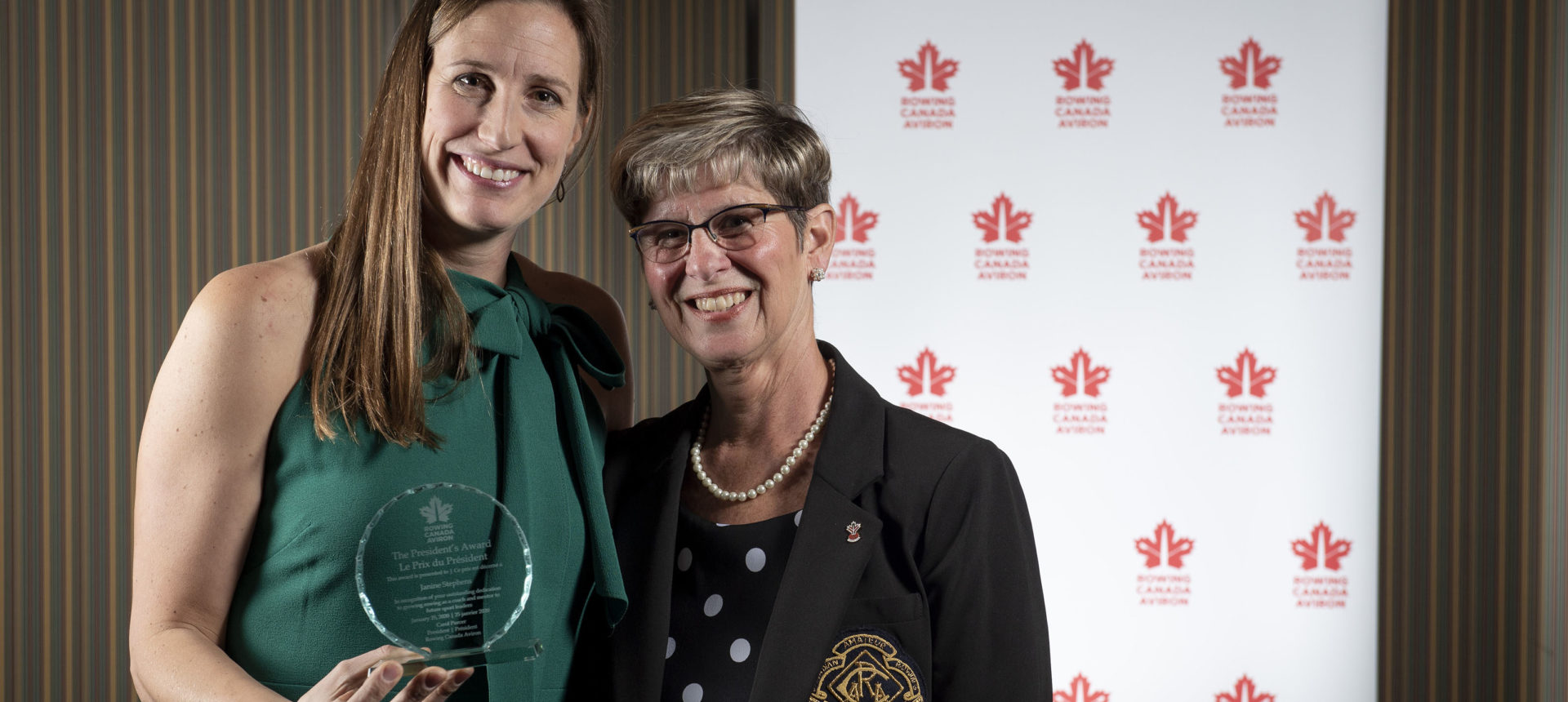 ---
Individuals from across Canada came together from January 24 to 26 at the Brookstreet Hotel in Ottawa, ON for the 2020 RCA National Conference, a weekend of learning, networking and celebration.
 
The conference was opened with a keynote by experienced high performance leader and sport psychologist Dr. Tom Patrick, who spoke on the future of mental health in high performance sport.
 
Trevor Mayoh of Next Gen Men opened Saturday's sessions with a keynote on building a safe, diverse and inclusive rowing community, a discussion that was continued later in the day with a Safe Sport session sponsored by Row Ontario and led by Canadian sport leaders Dr. Gretchen Kerr and Lorraine Lafrenière.
 
RCA's 2019 Excellence Awards recipients were celebrated on Saturday night, with Janine Stephens being named as the recipient of the 2019 President's Award in recognition of her outstanding dedication to growing rowing as a coach and mentor to future sport leaders.
 
The weekend concluded with the Semi-Annual Meeting, at which a strong majority of the membership approved the report and recommendations of the RCA Committee on Dues and Fees.
 
With the approval of this report, as of April 1, 2020, the RCA Seat Fee will increase to $3.50 per seat and the RCA Base Participant Fee will increase to $24 per participant.
 
In addition, both the 2019 Annual Report and proposed amendments to the By-Laws were approved by the membership. The updated By-Laws can be found here.
 
The 2020 Annual General Meeting will take place at 5:30pm PT on September 24, 2020 via teleconference. The 2021 RCA National Conference will take place the last weekend of January 2021 in British Columbia, with the 2021 Semi-Annual Meeting taking place at 8:30am PT on January 31, 2021.
 
RCA has created a survey for both individuals who attended the conference, and those who did not. The survey can be found here.
 
Slides from the 2020 RCA National Conference presentations are available on the conference app, which can be downloaded from the Google Play and Apple App Stores and accessed online here. To access the slides, select the session you are interested in from the conference schedule.
 
More information on the 2020 RCA National Conference can be found here.