RCA Alumni
We are proud of our rich history and the contributions our alumni have made to the sport of rowing and the fabric of our national heritage. The success of tomorrow is built on the success of the past.
Rowing Canada Aviron Alumni
Rowing Canada Aviron is deeply proud of the rich heritage of rowing excellence that has been built by the athletes and coaches that have rowed for Canada. Because of the dedication, talent and hard work of our National Team alumni, Canadians can be proud of our nation's rowing history.
Our Proud Rowing Canada Aviron Alumni
National Team athletes have been rowing for Canada since 1867, when the Paris Crew, a Saint John, New Brunswick crew, went to Paris, France for the World exhibition and won both fours events beating American and British crews. From then until 1903, Canadian professional oarsmen won major regattas including World Championships. Ned Hanlan in 1880 and Jake Gaudaur in 1896 both won the World Title for singles scullers. Canada's scullers reigned supreme for two decades.
___
Since then, Canadian National Team rowers have represented Canada in international competition at the Olympic and Paralympic Games, the Commonwealth Games, the PanAmerican Games and World Rowing Championships all over the world. In total, Canadian rowers have won 41 medals at the Olympic Games, beginning in St. Louis in 1904 where the men's eight won a silver medal, the first of 11 Olympic medals Canada has won in the men's eight.
Since then, the men's eight crews have won gold at Los Angeles 1984, Barcelona 1992 and Beijing 2008. The women's eight has contributed four medals, the only gold also coming at Barcelona 1992.
The most rowing medals Canada has won at a single Olympic Games is six, achieved at Los Angeles 1984 and Atlanta 1996. It was in Los Angeles where Lesley Thompson-Willie won the first of her five Olympic medals, silver in the women's coxed four, en route to becoming Canada's most decorated rower. Her other four medals came in the women's eight.
It was also in Atlanta where Marnie McBean and Kathleen Heddle became the first Canadian athletes to ever win three career Olympic gold medals, winning the women's double sculls to add to the double gold they had won at Barcelona 1992 in the women's pair and women's eight. Of Canada's five rowing medals won in Barcelona, four were gold to go with the bronze medal won in the women's single sculls by Silken Laumann.
Introduced in 2008, Canadians have rowed in three Paralympic regattas, with the PR3 Coxed Four winning Canada's first Paralympic rowing medal, finishing third at the Rio 2016 Games.
____
Rowing Canada Aviron continues to celebrate the success of its National Team Alumni through the establishment of the Canadian Rowing Hall of Fame in 2016.  Those who have rowed for Canada continue to inspire the next generation of National Team hopefuls, and shape the future of our success on the water.
____
Rowing Canada Aviron automatically considers any member of an Olympic Games, Paralympic Games, PanAmerican Games and Commonwealth Games or World Championship team to be a part of our National Team Alumni. If you would like to receive our communications related to Alumni activity, please email rca@rowingcanada.org.
Current Rowing Canada Aviron Alumni
Over 800 members of our National Team alumni have represented Canada at the Olympic Games, Paralympic Games, PanAmerican Games and Commonwealth Games and World Championship regattas. We acknowledge and celebrate the sacrifice and dedication of the following men and women who have demonstrated high performance excellence on behalf of Canada.
---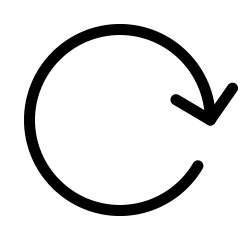 Show More
---