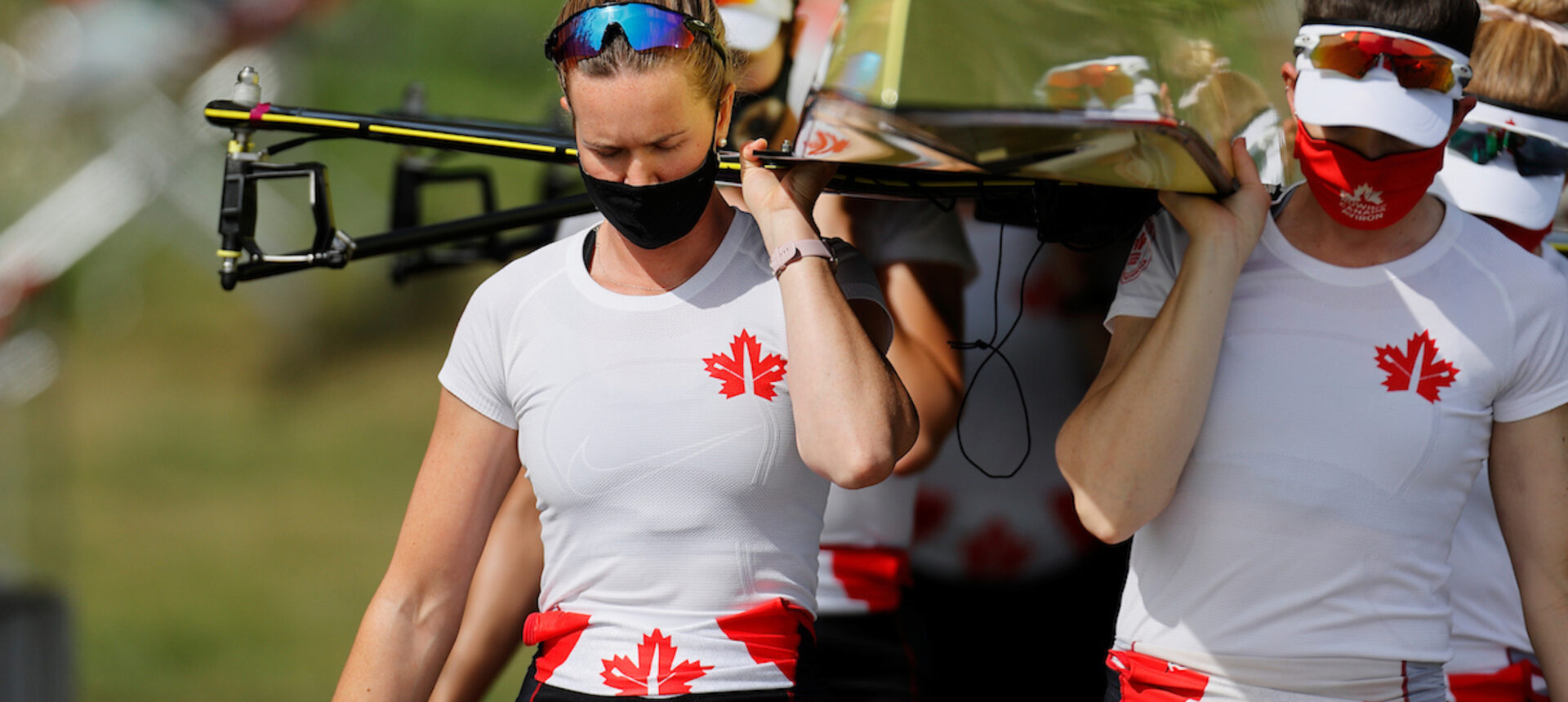 ---
We are finally closing in on the big event – Tokyo 2020, now set to be staged in the summer of 2021. We are now just 79 days from the start of the Olympic Games and 111 days from the start of the Paralympic Games.
You may be wondering – where are we at on this journey to Tokyo? Let's catch you up!
It all starts with qualifying boats to represent Canada at the Games. Rewind back to the 2019 World Rowing Championships in Linz Ottensheim, Austria. You may (or may not) recall that this was first Tokyo Olympic and Paralympic qualifier for all countries. As the qualification event with the most quota spots up for grabs, this was a key opportunity to qualify Canadian boats. This event did not qualify athletes, it qualified boats and countries.
Canada was successful in qualifying six boats for Tokyo at the 2019 World Championships – men's pair, women's pair, women's single, women's double, women's four, and women's eight. We also won a couple of medals too! Canada was aiming to secure four more boats for Tokyo, but missed out on the men's single, men's lightweight double, women's lightweight double, and men's eight. The Para program also did not qualify boats at this event. Canada has a bit more work to do, but we've got time, right?
Six months after the 2019 World Championships, the world shut down and a global pandemic was declared. RCA's National Training Centre was closed until it was deemed safe to slowly re-open in the summer of 2020. While our rowers have been training their hearts out here in Canada for almost a full year now, they have not competed internationally since this qualifying event – nearly TWO YEARS AGO!
In the spring of 2021, RCA made the difficult decision not to send crews to compete at the 2021 World Rowing Cups (due to the ongoing pandemic), which narrowed RCA's focus solely to the 'yet to be qualified' boats travelling to the World Rowing Final Olympic Qualification (May 15-17, Lucerne, Switzerland) and Paralympic Regattas (June 3-5, Gavirate, Italy). On the Olympic side, the plan was to send the men's single (M1x), men's lightweight double (LM2x), men's four (M4-) and women's lightweight double (LW2x).
Just a week ago, RCA received the unexpected news from World Rowing that New Zealand was returning their women's lightweight double quota spot, opening it up to the next country in line – CANADA. That makes seven Canadian boats qualified for Tokyo!
Still with us? Great, we are almost there!
This month, we embark on the final leg of this journey to qualify boats for the Tokyo Olympic and Paralympic Games. This is the last chance opportunity for Canada to secure boats for Tokyo. Three boats are headed to the Final Olympic qualifier in Lucerne, Switzerland, (M1x, LM2x, M4-) and two boats to the Final Paralympic qualifier (PR2Mix2x, PR3Mix4+). We cannot wait!
Now that you know that we have qualified (and will qualify) lots of boats, you are undoubtably keen on knowing how and which people will earn seats in these beautiful shells. Insanely strong people, that's who!
The selection of athletes for Tokyo is based on ongoing assessments by the National Training Centre coaches and RCA's High Performance Team. There are a series of Olympic and Paralympic assessment camps that have been held over the last nine months to ensure RCA is selecting the best possible crews to represent Canada in Tokyo this summer. While some crews are close to final, others are still undergoing selections. Once this selection process is complete, RCA will nominate the final crews to the Canadian Olympic Committee (COC)/Canadian Paralympic Committee (CPC). We look forward to announcing these teams alongside the COC and CPC in the near future. Stay tuned! Big virtual celebrations!
Here is a snapshot of all of our amazing Olympic and Paralympic Selection Camp athletes.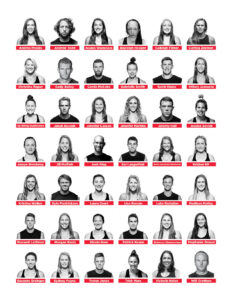 Next week, stay tuned as we feature the roster of athletes who will be competing at the Final Olympic Qualification Regatta in Lucerne from May 15-17. Go Canada!
Be sure not to miss a stroke by signing up for our exclusive Tokyo Olympic and Paralympic Team newsletter! For more details on Tokyo 2020, click here.