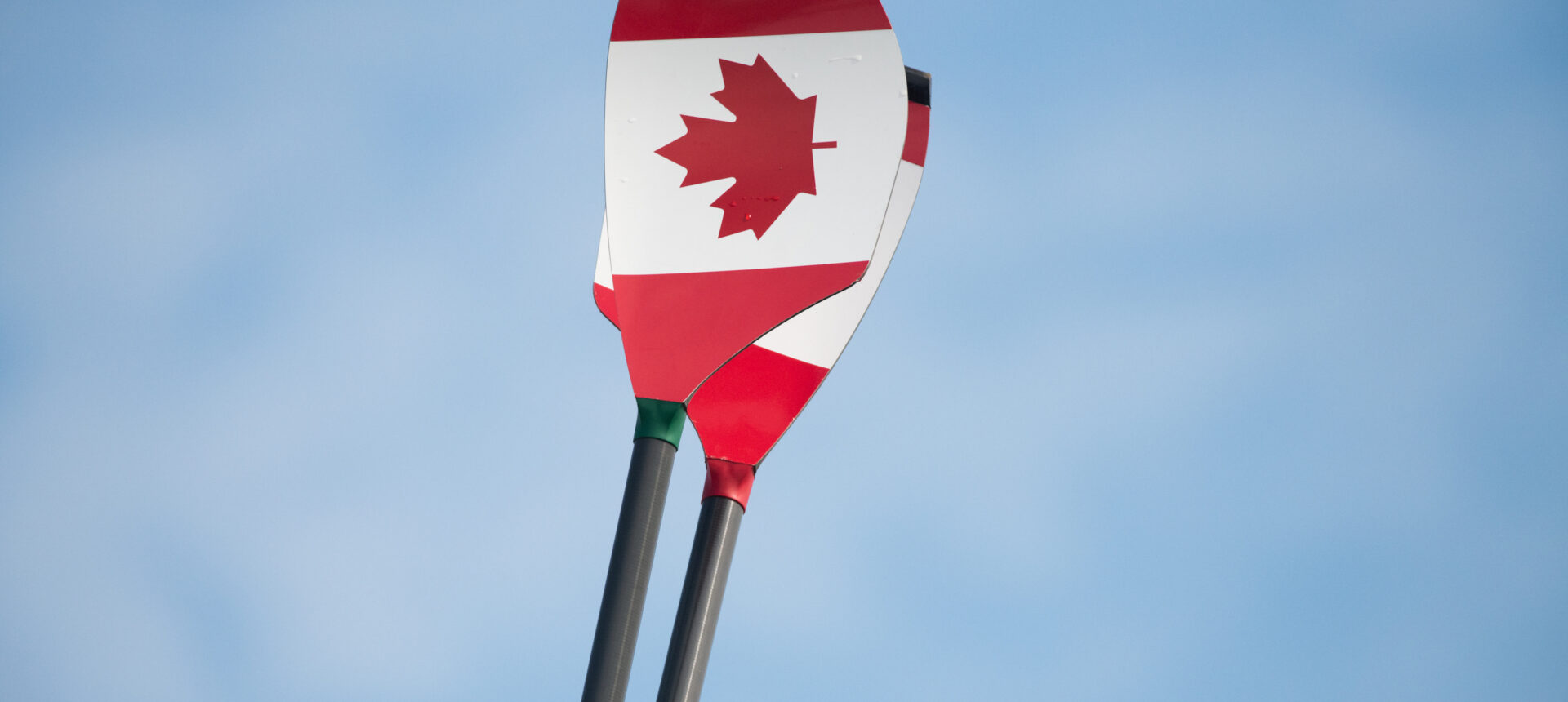 ---
Rowing Canada Aviron (RCA) proudly announces 4 candidates selected for the newly launched 'Made in Canada' coaching program. The program aligns with our strategy to diversify coaching, providing new opportunities while boosting innovation, and unique coaching perspectives within our whole coaching community. 
This coach development program is designed for aspiring coaches who envision themselves developing Olympic and Paralympic athletes as part of the RCA High Performance program. These coaches believe that developing the whole person is critical to long-term success – for themselves and the athletes. 
"RCA is thrilled to continue our development of Canadian coaches with our flagship Made in Canada Coaches Program," said Colleen Miller, RCA Manager of Coach Education and Development. "This program will provide targeted professional development opportunities for passionate coaches where they need it most to close gaps and build on their strengths. A unique program to build the next generation of Olympic and Paralympic Coaches."
RCA's 'Made in Canada' successful coaching candidates are:
Mary Rao (Brock University) – Mary Rao is the Assistant Coach at Brock University and lead of the Women's program. In addition to working with a wide range of athletes and coaches from many clubs over the last 14 years, Mary has also coached provincial and national junior and U23 teams, having attended 2 junior world championships.  In 2022, Mary was the lead coach of the women's program at Brock, including varsity, varsity lightweight, junior varsity and PR3 programs, elevating a PR3 athlete to fully integrate into the varsity program.
Joseph Rochon (Montreal Rowing Club) – Joe Rochon has been involved in the Montreal rowing community for over 20 years. Since 2016, he has been Director/ Head coach of the Montreal Rowing club, where he has helped rebuild the Montreal rowing community, developed its athletes, and helped everyone at the basin strive for success. 2022 saw the club come home with Canadian Henley Golds, CURA female athlete of the year, CURA coach "builder" of the year, and 6 great performances at National Rowing Championships. 
Katie Bruggeling (Queens University) – Katie Bruggeling is currently the Head Coach for Men's and Women's Rowing at Queen's University and a Performance Coach for the Kingston Rowing Club. Prior to Queen's, Katie was an assistant coach at the University of Oklahoma and Clemson University. She also has experience at the high school and club levels. Along the way, Katie has coached crews to several conference, provincial, and national medals. She is RCA Performance Coach certified and graduated with a Master's in Education and Intercollegiate Athletics.
Scott Anderson (Brock University) – Scott is a long-time member of the St. Catharines Rowing Club (SCRC) and has coached the SCRC Lightweight Men's Rowing Program since 2008. In 2016, Scott began coaching at Brock University in the Lightweight Men's Varsity Rowing Program and accepted the role of Open Men's Varsity Coach in 2020. In the spring of 2022, Scott joined the NextGen coaching team at the National Training Centre working with the U23 men's eight and the junior men's four. During the Fall, Scott serves as the Varsity Open Men's Coach.
The aim of this RCA coaching initiative is to build a solid foundation of results and relationships and seek to create learning experiences and a development plan that will deepen their technical skills and knowledge, expand exposure to the sport – nationally and internationally as well as work to provide you with critical learning experiences both on and off the water. The goal is to support coaches in their ability to lead, manage, support and sustain a strong, safe and healthy performance training environment.
"Being involved in the "Made in Canada Coach Development Program" is a fabulous opportunity," said Scott Anderson. "It's one that I hope will expand my experiences nationally and internationally. I look forward to continuing my coaching journey in a high-performance environment where I can share and learn with other coaches."
Coaches will be connecting with the National Team, NextGen coaches and staff at the RCA National Conference where they will meet mentors and leaders in Canadian Sport including Judy Riege and Cody Royle. The coaches will review individual development plans that target growth opportunities for 2023.