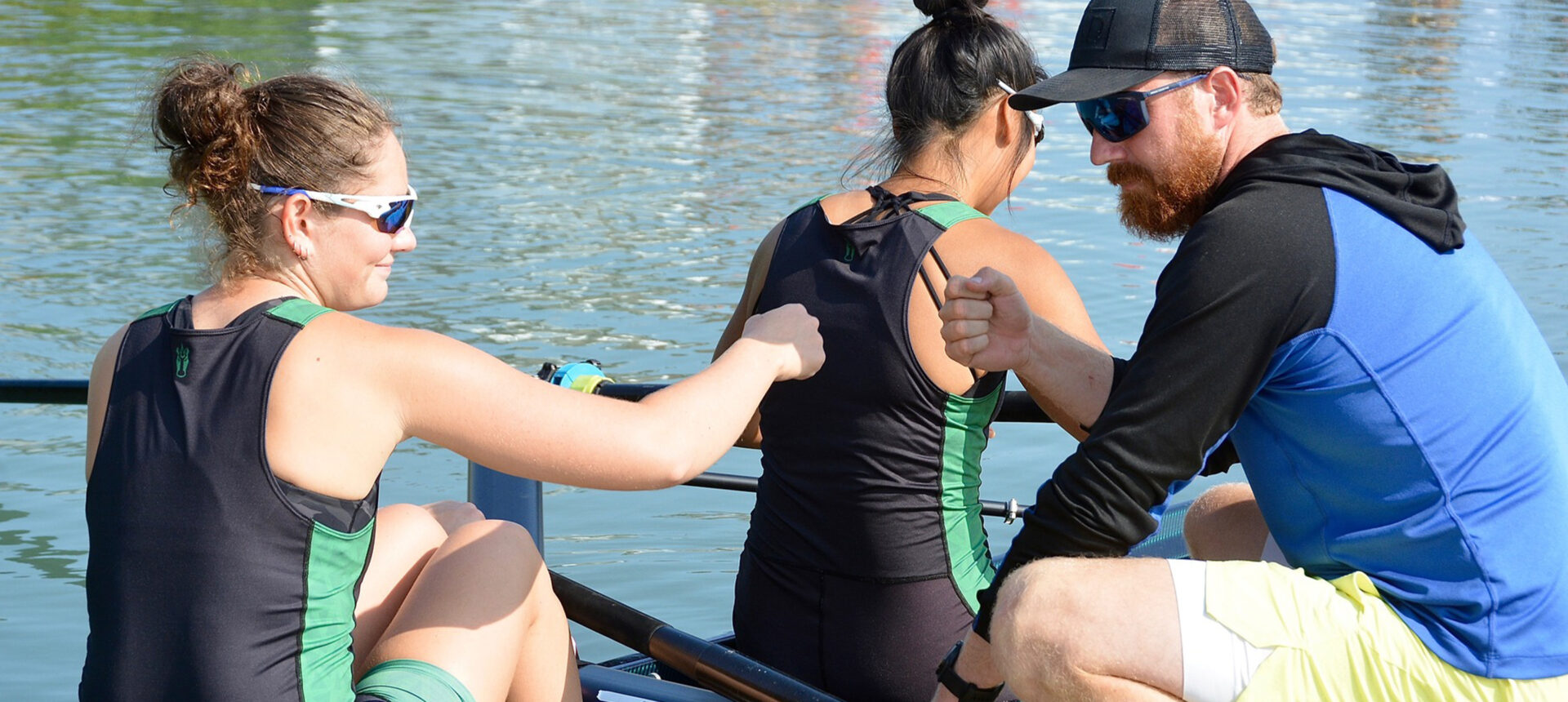 ---
In a world where mentorship and guidance play a crucial role in shaping individuals' lives, coaches stand as beacons of support, empowerment, and growth. Coaching Association of Canada's (CAC's) National Coaches Week taking place from Saturday, September 16, through Sunday, September 24, 2023, is a time to celebrate the positive impact coaches have on athletes and communities across Canada. This annual campaign is an opportunity to recognize coaches for the integral role they play and to take time to say #ThanksCoach.
"The ongoing commitment to coach development and mentorship through our Provincial Rowing Associations and supported by our NCCP Coach Developers has been exemplary in the past year with a record number of workshops and coach evaluations delivered across the country. We always encourage our coaches to continue on their coaching pathway and we have another exciting opportunity ahead of us to learn and celebrate our coaches during National Coaches Week," Colleen Miller, RCA Manager, Coach Education and Development said. "This week-long celebration is a great way of thanking our coaches, but also a great way for welcoming anyone involved in our Member Clubs to begin their own journey in coaching."
In celebration of CAC's National Coaches Week, Rowing Canada Aviron (RCA) is offering the RCA Rowing Essentials e-module for free (regularly $20). This e-module was developed by RCA and equips coaches with important technical and safety knowledge. It can be accessed via the eLearning page in the Coaching Association of Canada (CAC) Locker.
The Coach Evaluation process creates an avenue for conversation, reflection and development of the mentor relationship as coaches learn from experienced coaches and Coach Developers through the Coach Evaluation process. Read about Master Coach Developer Garett Mathiason from Saskatchewan shares the value for the coach and community about the Certified Coach. 
National Coaching Certification Program
"National Coaches Week serves as a great opportunity for all of us invested in the sport we hold dear. As we reflect on the successes and challenges of the 2023 season, Coaches Week is the perfect occasion to elevate our skills and enrich our understanding of coaching," Miller said. "The workshops and sessions lined up this year offer a chance to refine techniques, explore new methodologies, and deepen our coaching expertise."
RCA and its members are committed to Safe Sport and adhering to best practice principles for our coaches and rowing community through the Every Coach Certified (ECC) initiative. This initiative is focused on educating and supporting our coaches through a foundational series of eLearning modules focused on athlete development, safety, and ethics training. Coaches are also required to complete RCA's screening requirements.
Participation in CAC's National Coaches Week is open to coaches of all levels and backgrounds who can participate in workshops, seminars, networking opportunities, and access valuable resources through the National Coaches Week resources hub.
The countdown is also on towards the Petro-Canada Sport Leadership Sportif conference, taking place on November 2-3, Canada's largest conference for coaches, researchers, sport executives, and administrators, consists of learning, professional development, and networking with the top minds and leaders of the Canadian sport, business, and education communities.
Learn more about the Sport Leadership Sportif conference now.