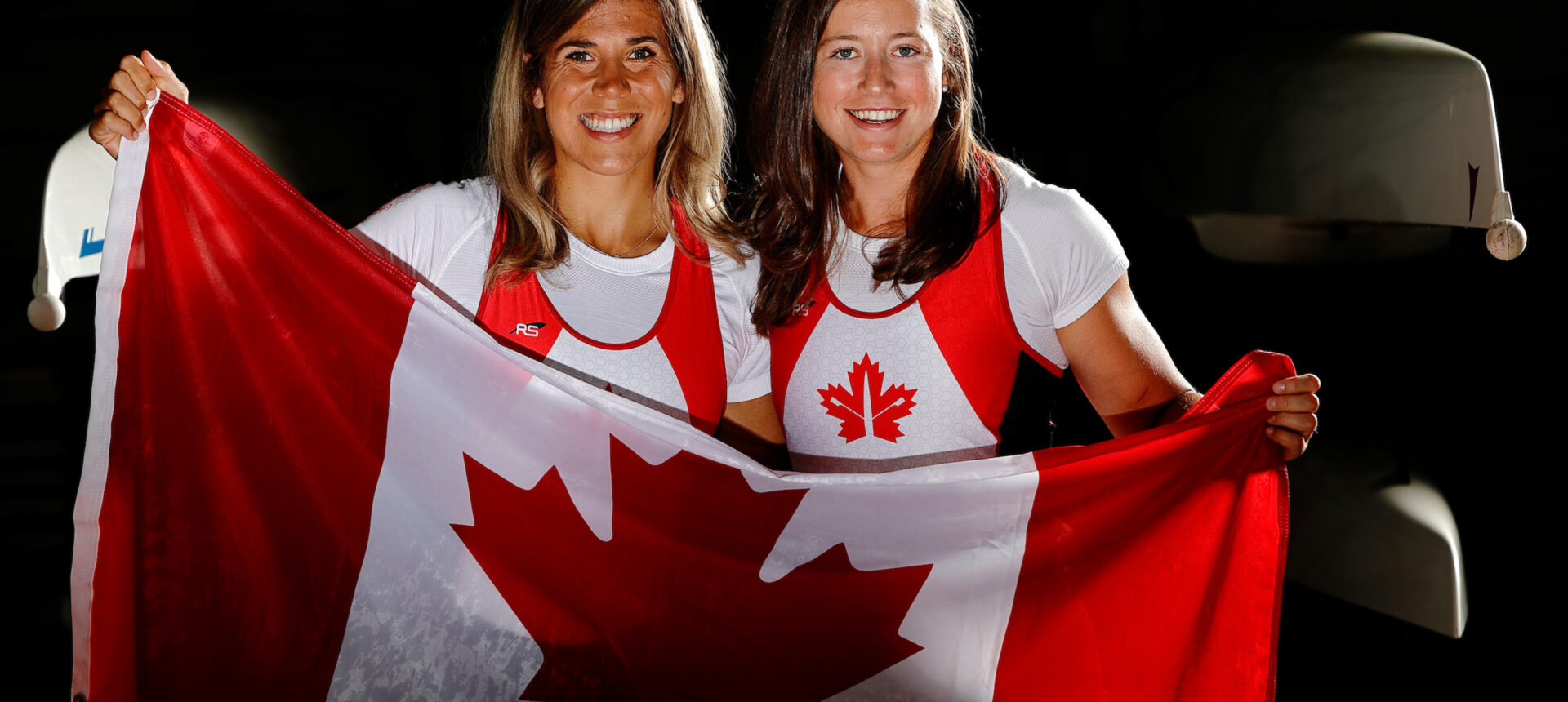 ---
Canada's rowers are ready to race! The Olympic regatta starts this week at Tokyo's Sea Forest Waterway. Here is everything you need to know to cheer on the 10 boats representing Canada on the world's biggest stage.
Schedule and Results
The first Canadian boats to take to the start line will be the men's single, women's single and women's double, with heats scheduled for Friday July 23 Japan Standard Time (Thursday July 22 Pacific Time/Eastern Time).
Heats for the women's pair, men's pair, lightweight women's double, lightweight men's double, women's four and men's four take place on Saturday July 24 Japan Standard Time (Friday July 23 Pacific Time/Eastern Time).
Competition for the women's eight will begin with heat racing on Sunday July 25 Japan Standard Time (Saturday July 24 Pacific Time/Eastern Time).
The full rowing schedule and results can be found on the official Tokyo 2020 site. A Finals will take place Tuesday July 27 to Friday July 30.
Broadcasting and Streaming
CBC is Canada's Olympic Network for the Tokyo 2020 Games. Click here for CBC's streaming schedule and here for CBC's TV schedule. Free streaming options include CBC Gem, cbc.ca/tokyo2020 and the CBC Olympics app.
More Ways to Follow
The Team Canada App, available for free for Android and iOS, allows fans to stay connected and up-to-date with easy to access news stories, schedules, results, and more.
Schedules, results and medal information can also be found in the COC's Tokyo 2020 Olympic Event Centre.
More information on the Tokyo 2020 regatta and the 10 Canadian crews can be found here.
Sign up for our exclusive Tokyo Olympic and Paralympic team newsletter!
Join the conversation @rowingcanada: #tokyo2020 #rowingcanada #truenorthstrong #teamcanada
For more information:
Colleen Coderre (Tokyo based)
RCA Communications Lead
comm@rowingcanada.org
Liz Montroy (Canada based)
RCA Communications and Events Coordinator
lmontroy@rowingcanada.org