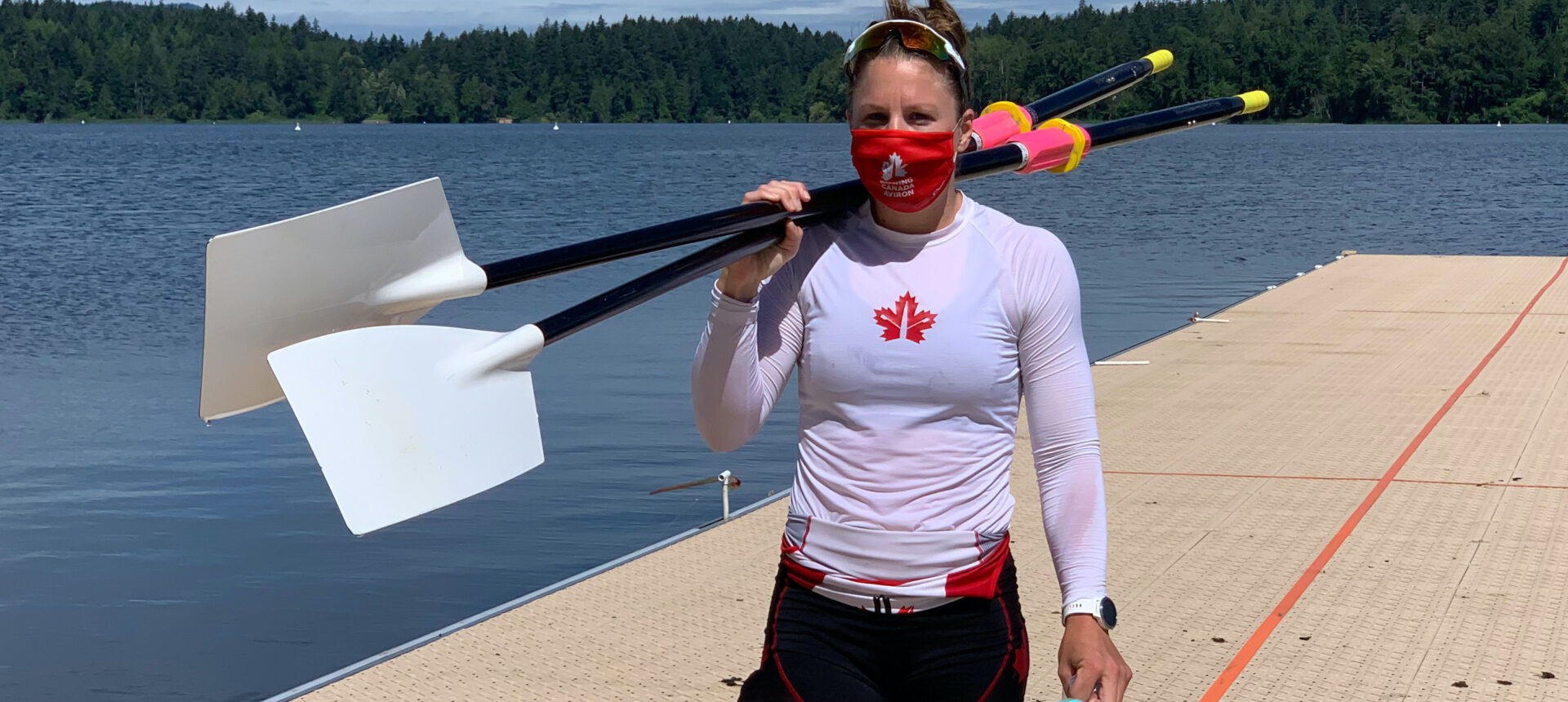 ---
The return to rowing process for RCA's National Team athletes has begun under the guidance of Chief Medical Officer Dr. Mike Wilkinson and the Sport Medicine Advisory Committee (SMAC).
 
RCA's High Performance staff have worked closely with the Victoria Rowing Society in planning the return to Elk Lake, which has been guided by RCA's Risk Assessment and Mitigation Checklist Tool. Staff are currently completing the same planning process for eventual returns to Quamichan Lake and Shawnigan Lake.
 
As of June 15, a third of the National Team has returned to on-water training at the National Training Centre (NTC), with the remainder of the team gradually making their return from now until August 1.
 
"The best part of being back in the NTC is seeing my teammates again, even if it's from across the course," said National Team lightweight rower and 2019 World Cup gold medallist Jill Moffatt. "Arriving at the boathouse isn't business as usual, and all the protocols make it quite different, however it has been easy to adjust to these new systems and processes. It is well worth it in order to get on the water and do what we can to keep each other safe."
 
National Team veteran and 2012 Olympic silver medallist Will Crothers added, "I certainly want to send a huge thank you to those who have worked super hard to make the boathouse accessible to the athletes. It's been no easy task. It's also great to see the team operating so professionally, with everyone doing their part to keep the team and our community safe." 
 
Athletes returning to the NTC from out of province must quarantine for 14 days before returning to rowing, while athletes returning to Vancouver Island from elsewhere in British Columbia must quarantine for five days.
 
"We are absolutely thrilled to have athletes returning to the National Training Centre," said RCA High Performance Director Iain Brambell. "The first week back on the water was a success thanks to all the hard work and thorough planning by our high performance staff and coaches. We look forward to welcoming the full team back into the centre over the coming weeks."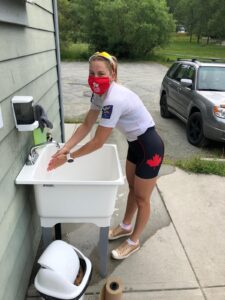 Training nodes of up to six athletes have been developed to ensure safety and tracking of individuals both on and off the water, along with meticulous scheduling so that different training nodes do not cross over. 
 
"Things have been running smoothly because of the hard work of the whole HP team," said Senior National Team Men's Program Coach, Terry Paul. "Adam [Parfitt] and Michelle [Boss] have scheduled our arrival to launch and departure timing to ensure a safe and efficient environment at the boathouse. The athletes have been respectful of the conditions and protocols around cleanliness and social distancing. We are grateful to be back on the water doing what we love!"
 
Conlin McCabe (2012 Olympic silver medallist) echoed these sentiments, adding, "The new protocols don't change anything once we are off the dock and back on the water. It's a huge morale boost and it is thanks to a lot of hard work by staff to ensure proper protocols are in place."
 
While business has changed quite dramatically at the NTC, the pursuit of excellence remains the same.
 
"I'm always inspired by my teammates' work ethic, so seeing it gives me a lot of motivation," said Moffatt. "Since we've been off the water for two months, there is so much I want to focus on, so it's important to set clear goals for myself and just go one step at a time."
 
Crothers also reflected on the new realities of extending an Olympic quadrennial out another year.
 
"Chasing my third Olympic Games with many winters of training behind me, including what could have been my last one, it was difficult to wrap my mind around. That being said, after a few rows in the single, and starting to see some familiar speeds, I feel refreshed. I'm ready to attack this year of training, and I am very excited for what is to come for myself and the team!" 
 
To learn more about RCA's Return to Rowing Planning and resources available to the rowing community, click here.