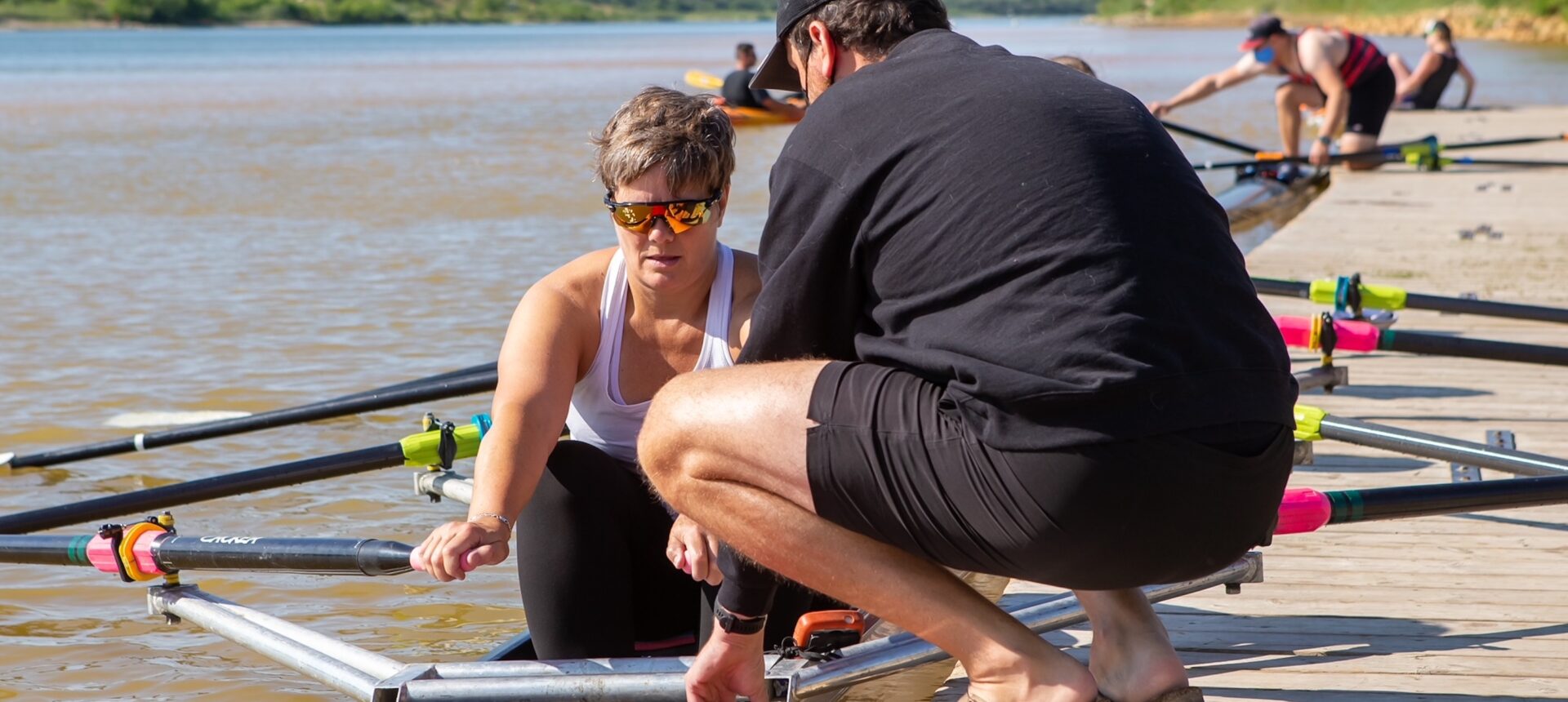 ---
RCA is pleased to announce that Saskatoon Rowing Club is the recipient of the 2021 Club "Outstanding Achievement of the Year" Award presented by Gallagher.
This award recognizes clubs that have undertaken a project or initiative that demonstrates outstanding leadership, innovation or success and has had a significant impact at the club, sport or community level.
In 2021, Saskatoon Rowing Club underwent a complete re-branding with the goal of elevating their marketing and social media use to attract new members in a post-COVID world. The re-branding process included creating a new logo, club merchandise, racing unisuits, and equipment signage.
In September, Saskatoon Rowing Club hosted the first ever sanctioned Head of the Saskatchewan regatta. The 62 boats entered made it the largest head race Saskatoon has ever hosted.
Last year also saw Saskatoon Rowing Club begin a major campaign to capitalize on available federal, provincial, and local funding to replace their existing dock. The new dock will be made of more environmentally friendly materials and will greatly improve general accessibility due to a gentler and more even ramp design. The proposed dock will also be easier to install and remove and should require fewer repairs, thus saving maintenance costs as well as volunteer efforts.
In addition, this past summer saw the growth of the club's Learn to Row programs. For the first time, Saskatoon ran day camps that became an effective feeder system for new membership growth. The club saw great success with retention from their Junior Day Camps as athletes transitioned into their Junior Development Program, and their overall membership numbers have more than rebounded from the previous year.
"On behalf of the Saskatoon Rowing Club, we are delighted and extremely honoured to be a recipient of the RCA Club 'Outstanding Achievement of the Year' Award," said Rachel Mackenzie and Stuart Walker, Saskatoon Rowing Club Co-Presidents. "Our club had a fantastic year in 2021, including sanctioning the Head of the Saskatchewan regatta, expanding our Para athlete rowing program, and having a great turnout at the National Rowing Championships, including gold for our men's pair."
"Despite the challenges of the pandemic, we have worked hard to attract more members, offer new youth camps, acquire excellent equipment, and plan infrastructure and marketing projects to strengthen our club for years to come. We would like to thank our coaches, members, volunteers, alumni, and provincial partners for their dedication, enthusiasm, and support for rowing in the prairies."
The 2021 RCA Excellence Awards will continue to be announced throughout the week of January 24-30.
More information on the 2021 RCA Excellence Awards can be found here.
Photos: Saskatoon Rowing Club