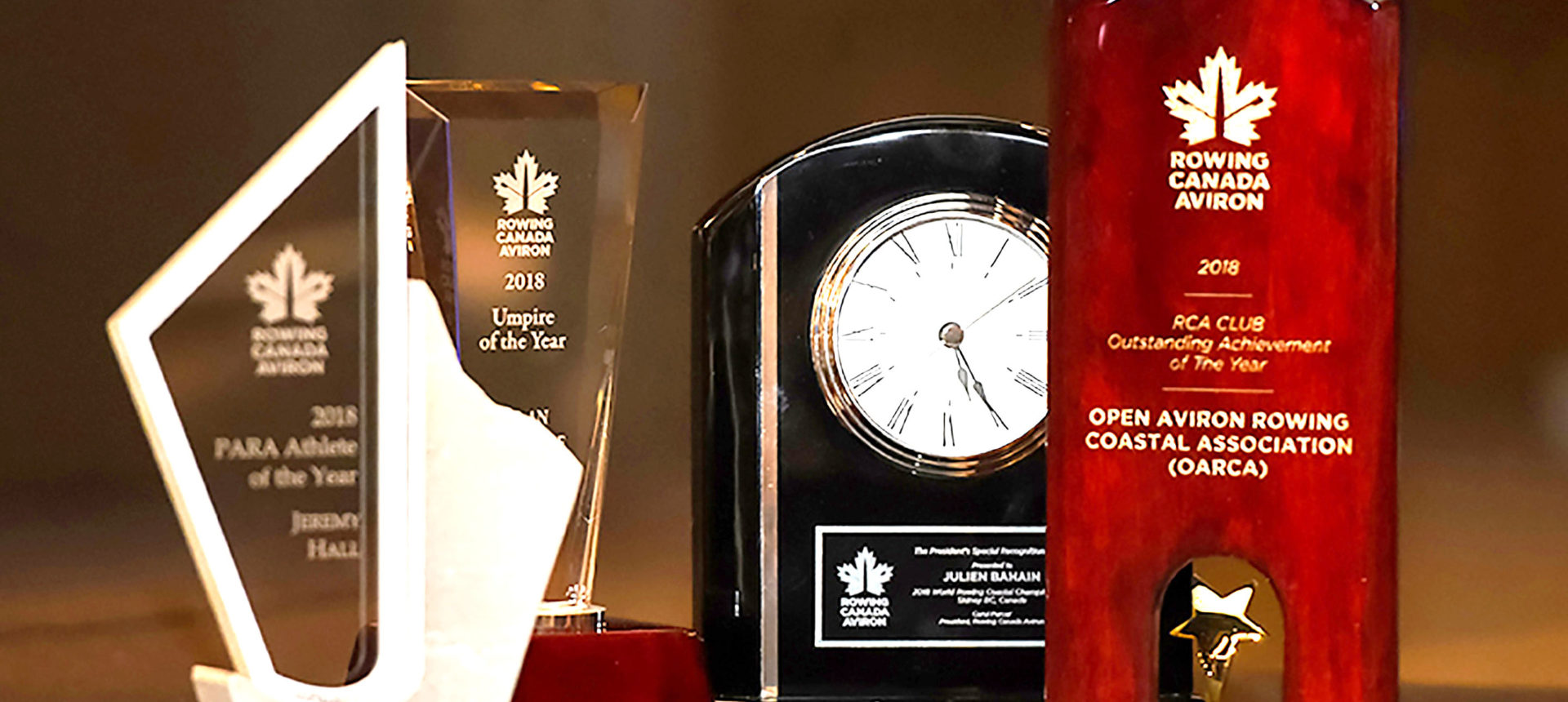 ---
Nominations are now being accepted for RCA's 2021 Excellence Awards!
The annual RCA Excellence Awards is an opportunity to recognize the outstanding achievements and contributions of our rowing community. Many of these awards are selected based on nominations received by the RCA Awards Committee from our membership.
For the second year in a row, RCA would like to recognize the 'COVID Champions' who have gone above and beyond to support their club and their members. during a challenging time The RCA Awards Committee invites every club to nominate a person who has been particularly instrumental in organizing their club's response to the pandemic crisis. 
RCA invites and encourages you to take the time to submit nominations for the following 2021 RCA Awards. Please click on the links below for further information or to submit a nomination: 
Canada's Tokyo 2020 Olympic and Paralympic rowers will be celebrated at the 2022 RCA National Conference. Details on this celebration and the Excellence Awards will be made available soon.
The deadline to submit nominations for all of the above-mentioned awards is November 30, 2021. Please visit our website for more information.
This is a great opportunity to recognize an exceptional individual from your rowing community. Please contact us if you have any questions.