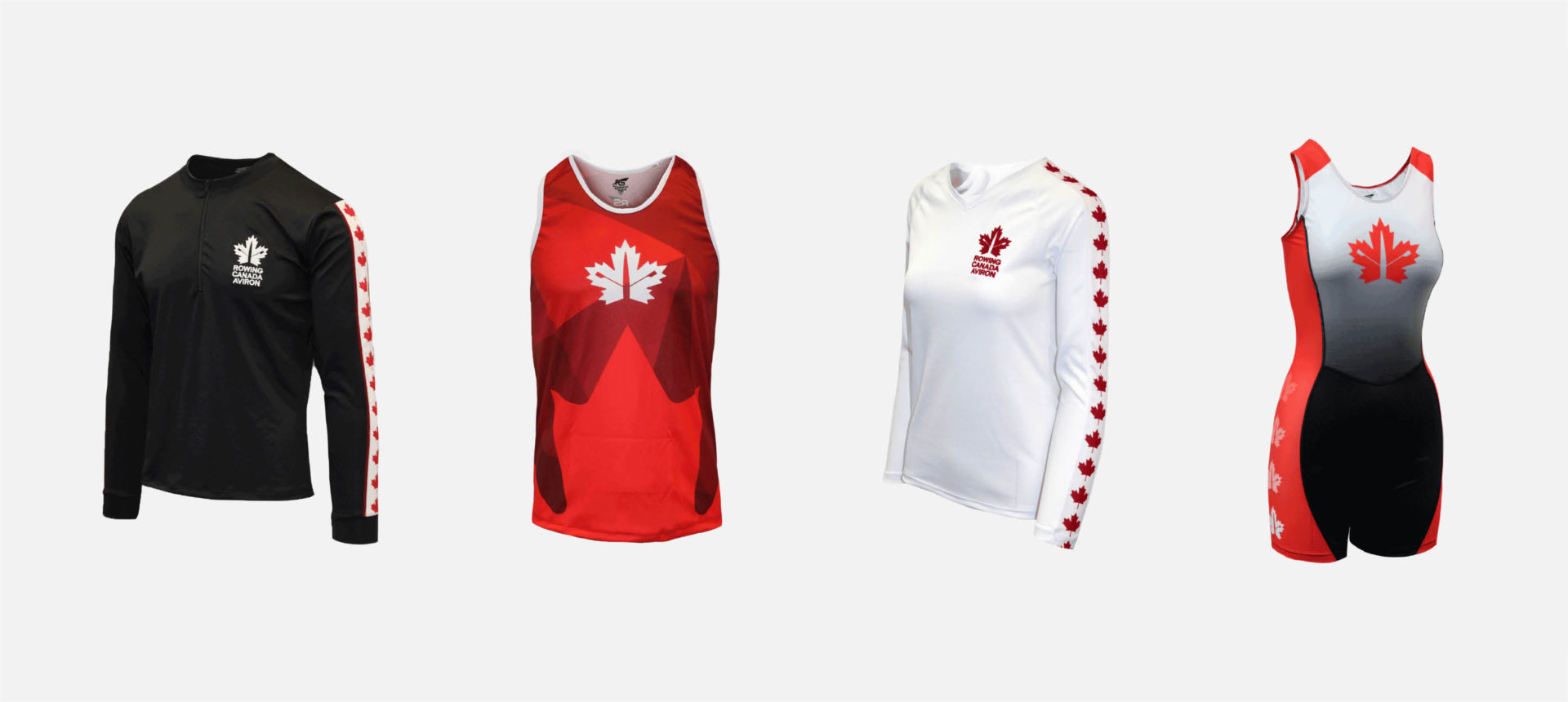 ---
Rowing Canada Aviron (RCA) launches newly custom designed technical apparel collection in partnership with official supplier RegattaSport (RS). The new apparel line has been created for the Canadian rowing community to wear proudly on and off the water.
The full range of Canadian apparel includes unisuits, tanks, and short and long-sleeved technical gear all available NOW online at regattasport.com in both men's and women's fits. The apparel will also be available onsite at select events, including the 2019 Royal Canadian Henley Regatta. A portion of the proceeds from sales of official RCA merchandise will be invested back into the sport.
"We are pleased to be an official apparel partner for the new line of RCA technical products," said RegattaSport co-owners Chris Cookson and Joe Camillo. "RS has partnered with RCA for over 30 years and we are all excited to be launching these new technical apparel designs for the Canadian rowing community."
-30-
About RegattaSport
Established in 1988, RS (www.regattasport.com) has been a leader in manufacturing and merchandising high performance technical apparel for rowing and other watersports such as dragonboat and canoe and kayak. RS outfits teams and clubs all over the world.
About Rowing Canada Aviron
Rowing Canada Aviron (RCA) is a non-profit organization recognized by the Government of Canada and the Canadian Olympic Committee as the national governing body for rowing in Canada. 
RCA is a member of the Canadian Olympic Committee, the Canadian Paralympic Committee and the Fédération internationale des sociétés d'aviron (FISA), the international federation for rowing.  www.rowingcanada.org.
For more information:
Jennifer Fitzpatrick
Director, Partnerships and Sport Development
Rowing Canada Aviron
jfitzpatrick@rowingcanada.org
Chris Cookson
Co-owner RegattaSport
chris@regattasport.com
www.regattasport.com