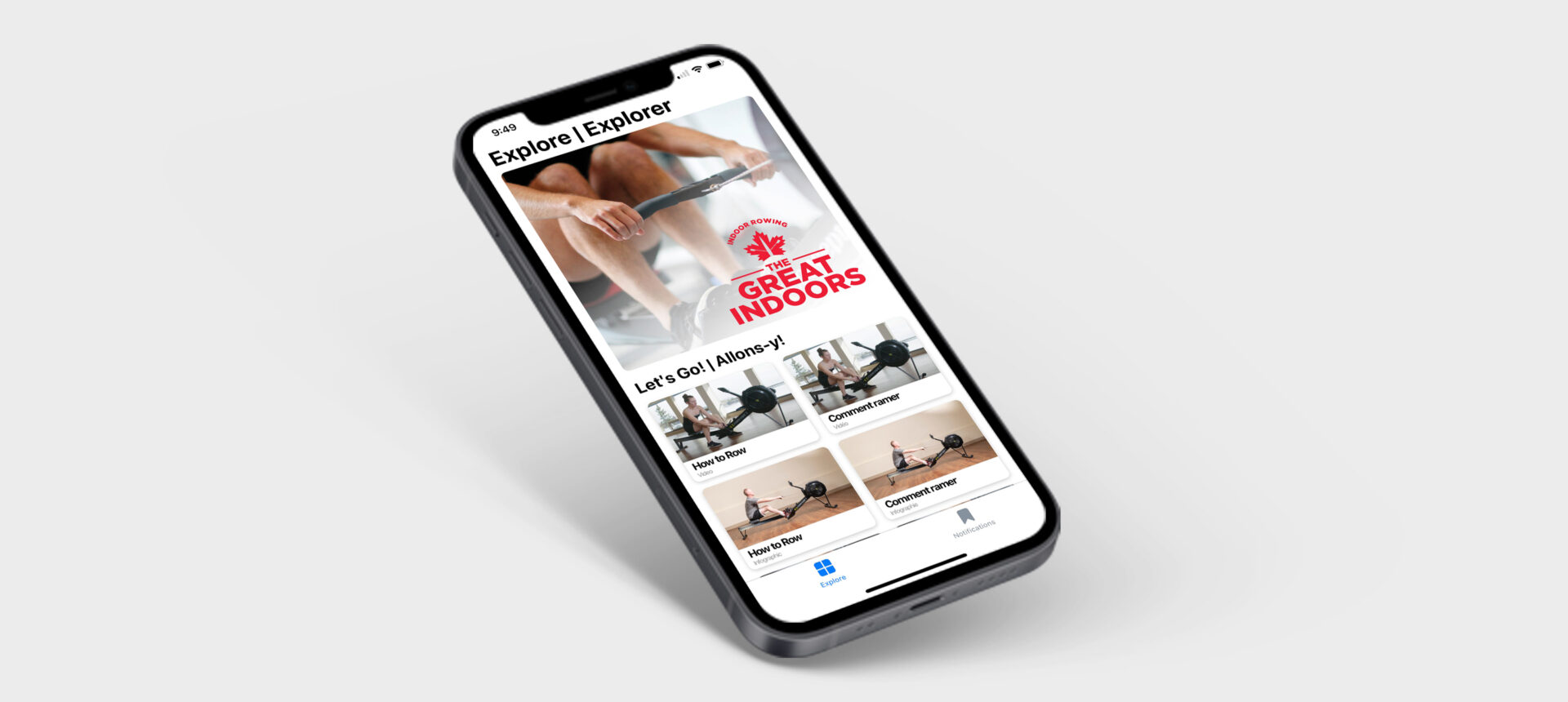 ---
Introducing the Rowing Canada Aviron app! Available now for free on the Google Play and Apple App stores, this app allows users to easily access all of RCA's indoor rowing resources, including videos, infographics and more, in one place.
Members of our indoor rowing community can also use the app to access exclusive resources* such as our 4 weeks to 2km training program. (Not a member of The Great Indoors? Sign up here).
For those taking part in the Row to Tokyo Team Challenge scheduled for April 19 to May 2, the app will provide an easy way to access and complete the event's distance submission form.
Team registration for the Row to Tokyo is open until April 16. More information on the event, in which teams will collectively row, on ergometers, the approximate distance from the National Training Centre on Vancouver Island to the site of the 2020 Olympic and Paralympic Games in Tokyo (7575km), can be found HERE.
RCA would also like to thank and congratulate everyone who took part in our six Weekly Challenges. Leaderboards from each week can be found on our Events and Challenges page.
*To access exclusive resources as a member of our indoor rowing community, after downloading the app, click on the "Login" button at the bottom of the home page and follow the prompts using the email you used to register for The Great Indoors.
Come and explore the Great Indoors with us!
Connect with us @rowingcanada: #TheGreatIndoors #RowtoTokyo