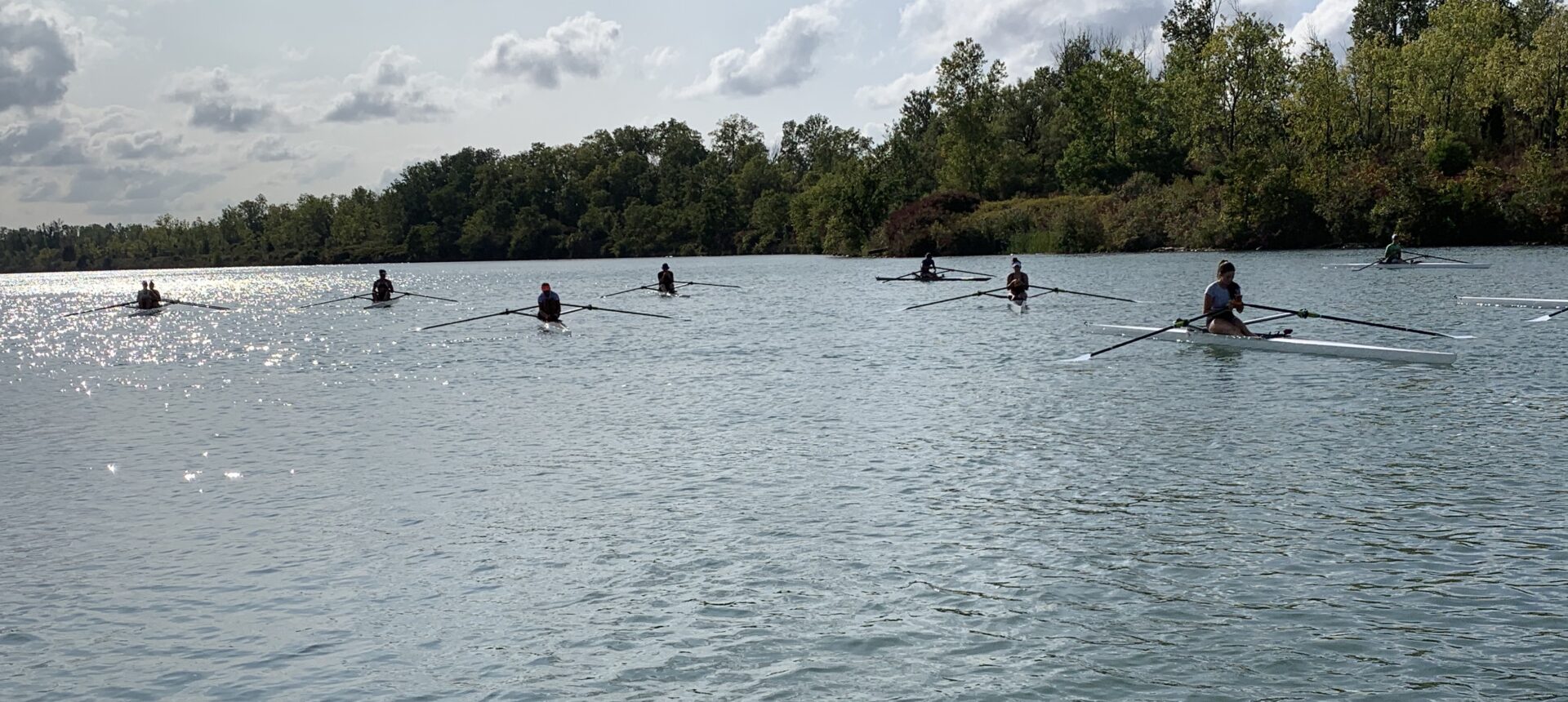 ---

Wednesday September 23, 2020 – Welland, ON
Rowing Canada Aviron (RCA) is pleased to announce a new partnership with Row Ontario to deliver a complete pathway of NextGen programming and operations at the Ontario Performance Centre (OPC) in Welland, Ontario. Performance partners Own the Podium (OTP) and the Canadian Sport Institute Ontario (CSIO) join with RCA and Row Ontario to contribute to the success of a unified and innovative centre of high performance rowing development.
"RCA's high performance program is excited to further grow its longstanding and valued performance partnership with Row Ontario in advancing the successful delivery of the high performance development pathway and Next Generation (NextGen) strategy," said RCA High Performance Director, Iain Brambell. "Supporting a centralized performance environment is key to providing a headquarters for targeted athletes in Ontario, while continuing to advance a strong connection to regionally targeted athletes excelling within their home environments (clubs and universities). RCA is confident that the knowledge and utilization of Individual Athlete Performance Plans generated through the NextGen strategy and HUB programming will remain an integral ingredient to building and supporting a successful development pathway for athletes and coaches alike."
RCA has recently undergone an extensive NextGen program review which identified a shift to provincially aligned partnerships and focus on the investment of athletes, coaches, and partners who embrace and bolster the RCA NextGen Strategy.
"The vision we had when developing the concept of this Provincial Rowing Centre was to have a world-renowned venue to host provincial regattas and to create an elite daily training environment for athletes that plan to pursue national and international success", said Andrew Backer, Executive Director, Row Ontario. "We've been able to accomplish this goal through the tremendous support of our partners, including RCA. We are thrilled to partner with RCA to provide a holistic high performance development opportunity right here in Ontario for aspiring Ontario athletes, supporting them along the athlete development pathway."
The Ontario Performance Centre is home to the new Ontario Rowing Academy, the province's first and only academy of its kind. This premiere training environment, located in Welland, Ontario consists of two courses, the 1000m North Course and the 2000m South Course, which are both located on the old Welland shipping canal, a placid and pristine waterway for training and competition.
"The addition of a Rowing Academy will enhance the performance pathway support for athletes aspiring to represent Ontario and Canada on National and International podiums," said Murray McCullough, High Performance Athlete Development Advisor, CSIO. "CSIO is honoured to have been a part of the Academy strategic planning process, and look forward to the continued opportunity to work closely with the athletes, coaches, and technical staff to provide the appropriate support required to embrace the strong high performance rowing culture, vision, and performance benchmarks shared across Row Ontario and Rowing Canada Aviron."
"Own the Podium recognizes the importance of increasing the depth of Canada's athlete pool in order to mount an attack on the Olympic and Paralympic podiums well into the future. This has resulted in the creation of a joint strategy six years ago with the Government of Canada, Canadian Olympic Committee and Canadian Paralympic Committee to invest in young athletes who are demonstrating medal potential up to eight years away from qualifying for their first Games," said Anne Merklinger, Chief Executive Officer, Own the Podium.  "Our goal now is to support Canada's national sport organizations in building a competitive culture of excellence in their daily training environments, like the Ontario Rowing Performance Centre, so this next generation of podium potential athletes can access the critical resources they need to achieve their potential, and ultimately, win."
RCA and our performance partners are re-investing in targeted recruitment strategies to support NextGen programming including staffing investments and recruitment support for performance centres and targeted NextGen regional athletes' home environments. RCA will continue to work closely with Provincial Rowing Associations in support of provincial performance environments that cultivate the NextGen strategy and pathway for all Canadians. 
Stay tuned for upcoming announcements related to these initiatives. 
For more information:
Colleen Coderre
RCA Communications Lead
comm@rowingcanada.org