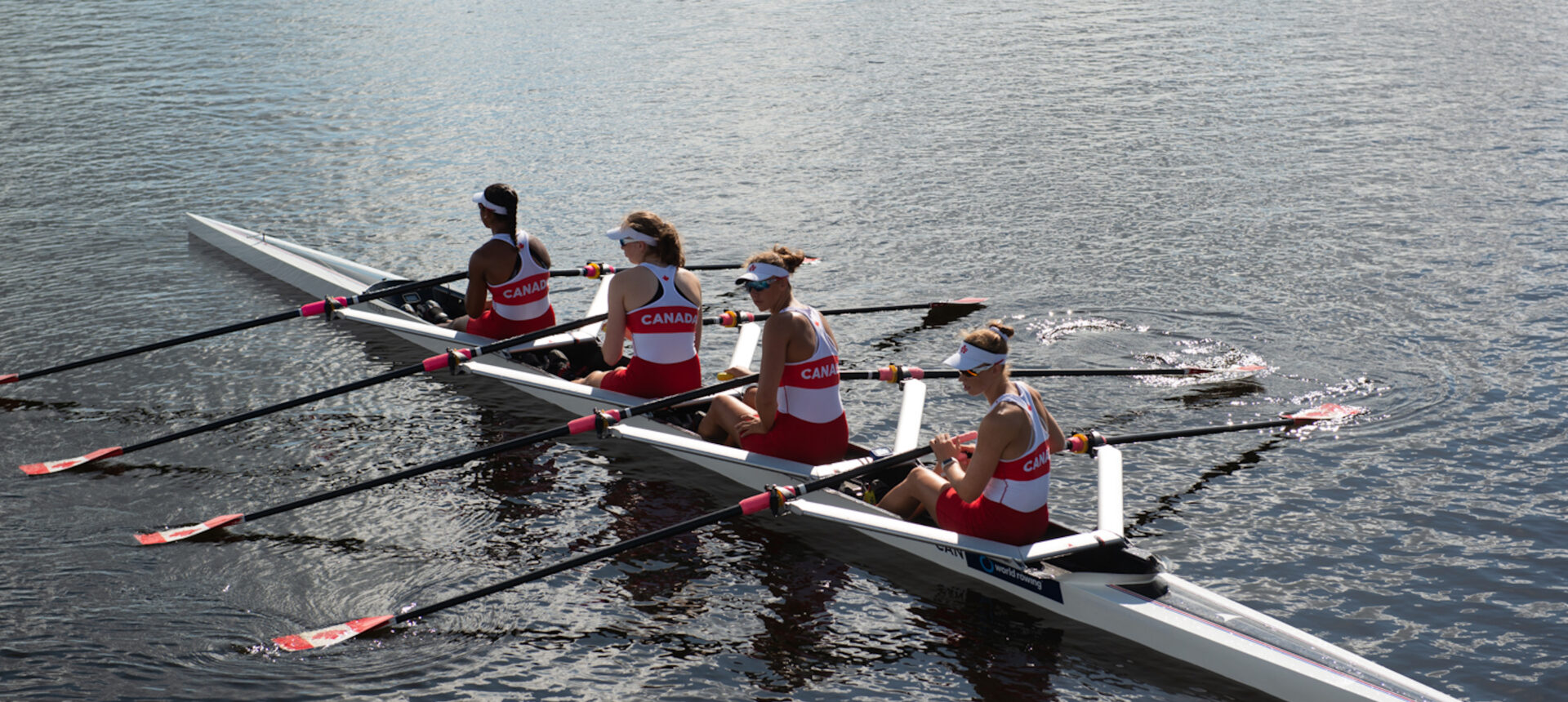 ---
Over the past decade, Rowing Canada Aviron (RCA) has built a progressive system of athlete identification and development. During this time, RCA has built several strategic partnerships to best position and support the delivery of RCA's athlete development system and pathway. RCA's goal has been and will continue to be ensuring ongoing podium success of Canada's Senior National Team at the Olympic and Paralympic Games. RCA continues to strive to evaluate and explore the learnings – inclusive of the successes, limitations and challenges experienced through the evolution of the athlete pathway.
Throughout this evolution, RCA has partnered with academic institutions and direct provincial partnerships with strong private sector alignment with the Royal Bank of Canada (RBC) Training Ground, supporting the implementation of RCA's Talent Identification Assessment. Rowing is one of RBC Training Ground's leading National Sports in both the identification of potential high performance rowers and the successful transition to National Team programming. These established partnerships with RCA's athlete development system, Row to Podium and RCA's current Next Generation (NextGen) Athlete Strategy have reaffirmed the extensive level of understanding and expertise in athlete development and the performance monitoring measures required to be successful.
RCA has recently undergone a robust NextGen program review, which includes an evaluation of the university NextGen HUB system, feedback from the 2017 townhall consultation, and a summary of strategic recommendations. Click here for more information.
As a result of this extensive review, RCA will undergo the following NextGen program changes:
Partnerships: Shift from university hosted partnerships to provincially aligned partnerships while maintaining strong relationships with universities.
Recruitment: RCA and performance partners will re-invest in targeted recruitment strategies including staffing investments and recruitment support for performance centres and targeted NextGen regional athletes' home environments (i.e. Club, School and University).
Coach locations and roles: (refer to NextGen coach restructure chart) New NextGen positions include: National Recruitment Officer and National Mentor Coach.
"Following a thorough review of the NextGen program, I am energized by the willingness and excitement to mature and flourish as a high performance program," said RCA High Performance Director, Iain Brambell. "RCA is keen to continue cultivating greater connections with Canada's university rowing programs to contribute towards a stronger path for student-athletes progressing along the high performance athlete development pathway. RCA is committed to furthering the momentum to advance the NextGen strategy with the critically important support and expertise of the Provincial Rowing Associations."
RCA will be sharing NextGen program updates in the coming weeks which will highlight new partnerships and new program developments that support and align with the 2020 NextGen strategy.
For more information click here or contact RCA NextGen Program Lead, Chuck McDiarmid.
Photo: Merijn Soeters