---
RCA is pleased to announce the recipients of the 2021 President's Award and Lifetime Achievement Award.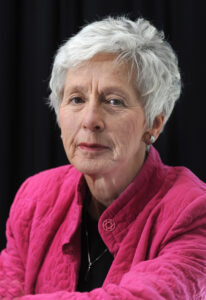 President's Award
Lynda Dundas
The President's Award is awarded at the discretion of the President of RCA to recognize significant contributions to our sport.
President Carol Purcer selected Lynda Dundas as the 2021 recipient of this award in recognition of her commitment as a long-time volunteer in Canadian rowing at the local, provincial and national levels.
"Lynda is one of those volunteers who is first to put up her hand to contribute and stays until the work is done. She is energetic and inclusive and always a pleasure to work with," said Purcer. "When she commits to something, she is all in."
Lynda is a long-time RCA Umpire, serving as Chief Umpire of the Canadian Indoor Rowing Championships and the Toronto Invictus Games. She is a former RCA board member and a current member of RCA's Safety and Events Committee and Awards Committee. She has served as President of Row Ontario and Don Rowing Club, is a strong advocate for youth rowing, and has been a competitive Masters rowers for over 30 years.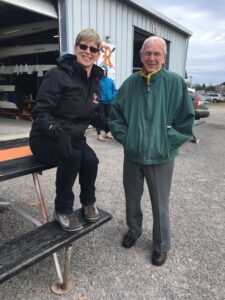 Lifetime Achievement Award
Jim Minards
Jim Minards first joined St. Catharines Rowing Club in 1949, and since then has played a key role developing Henley Island into what it is today.
Serving as the Henley Island Facilities Manager, Jim was responsible for the building of the offices, medical building, and multiple other structures. In the 1950s, he developed a St. Catharines high school rowing program that started with 14 athletes and expanded to include 15 schools. It would become the foundation of the strong St. Catharines high school rowing program that exists today.
Jim has also contributed to the local, provincial, national and international rowing communities through sitting on various committees and serving in many different roles, including as President of St. Catharines Rowing Club, President of RCA and Design Assistant for the Montreal Olympic Rowing Venue.
"On behalf of Row Ontario and the entire Ontario rowing community, congratulations Jim on receiving this prestigious award," said Andrew Backer, Row Ontario CEO. "Countless numbers of athletes, coaches, umpires and passionate rowing volunteers alike have benefited so much as a result of you and your colleagues seeing your vision out for Henley Island in the 1950s. Thank you!"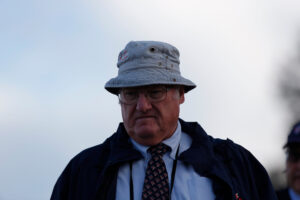 Lifetime Achievement Award
Mike Bagshawe
Mike Bagshawe has held several roles, all volunteer, that have supported the development of rowing in Canada. Upon moving to Canada from Zimbabwe in the 1980s, he joined the Vancouver Rowing Club and began his long association with rowing in BC and in Canada.
Mike served on the Burnaby Lake Rowing Club board for 30 years and the board of Rowing BC for 14 years, including four as President. He is the current Chair of the RCA Safety and Events Committee. A licensed umpire, Mike has represented Canada on juries at the 2008 Olympics and multiple World Championship regattas.
In his role as an umpire clinician, Mike has educated and mentored numerous Canadian umpires, and is well-known for his deep understanding of safety standards and the Rules of Racing.  
"He has a masterful knowledge of the umpire role and a deep and sustained commitment to fair and safe competition in our sport," said Susan Wilkinson, Rowing BC Past President. "He was instrumental in the development of the rowing umpire education curriculum in Canada. Mike epitomizes the concept of 'volunteerism' and rowing in our country has benefited from his dedication, knowledge and generosity over the last 40 years."
More information on the 2021 RCA Excellence Awards can be found here.