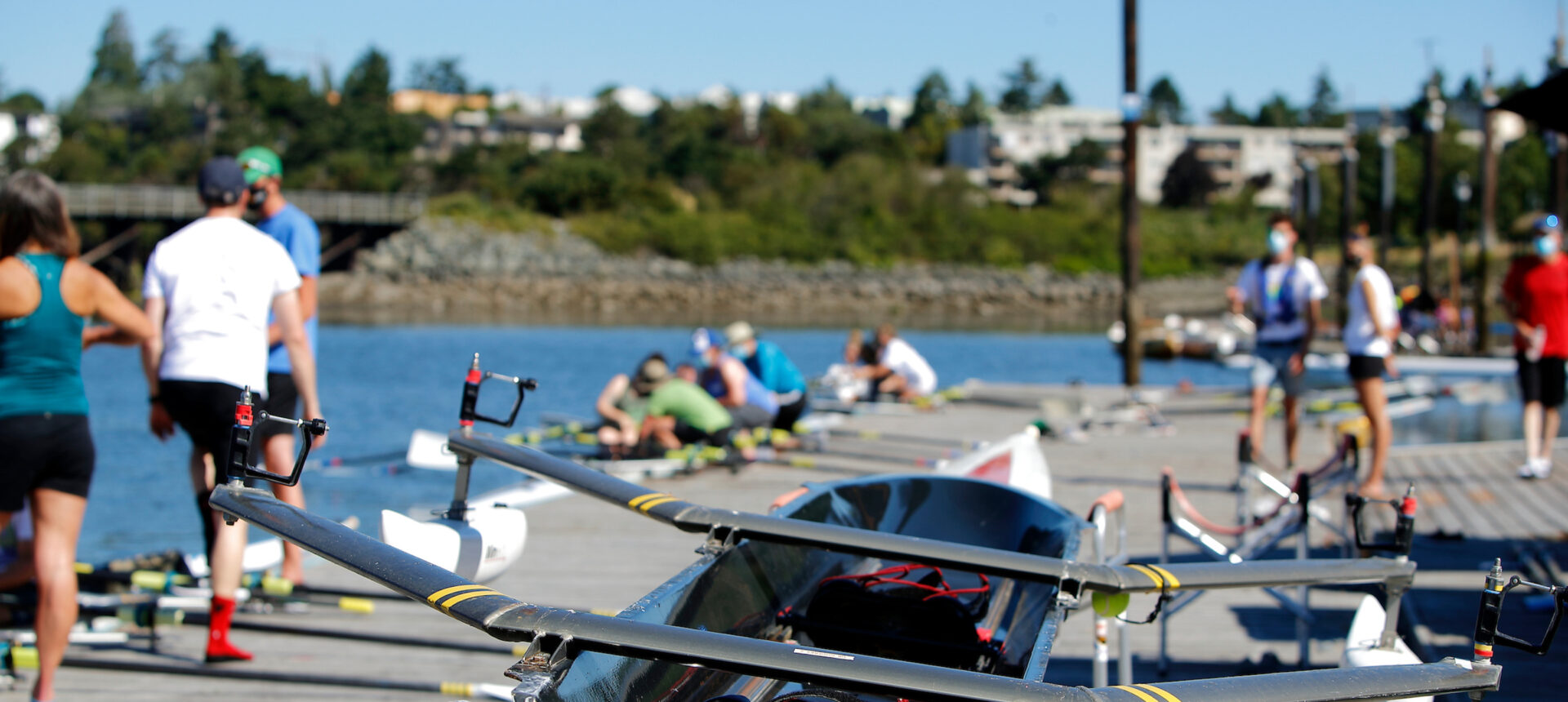 ---
Tuesday July 5, 2022 – Victoria, BC
IMMEDIATE RELEASE
Today, the Honourable Pascale St-Onge, Minister of Sport and Minister responsible for the Economic Development Agency of Canada for the Regions of Quebec, announced that Rowing Canada Aviron will receive $885,000 in funding in 2022-2023 from the Community Sport for All initiative. Rowing Canada Aviron, Canadian Tire Jumpstart Charities and KidSport Canada are the first three national-level funding recipients being announced. Removing barriers and increasing sport participation for underrepresented populations is a priority for the Government of Canada.
"Every Canadian should have access to quality sport and physical activity opportunities. With the Community Sport for All Initiative funding announced today, our government reiterates its commitment to building stronger and healthier communities across the country. The transformative power of sport plays an important role in achieving this goal. It builds self-esteem and leadership skills and allows people to grow and thrive—physically, emotionally and socially," said The Honourable Pascale St-Onge, Minister of Sport responsible for the Economic Development Agency of Canada for the Regions of Quebec.
Rowing Canada Aviron clubs will be invited tomorrow to submit their applications to Rowing Canada Aviron to receive community-level project funding, which will be distributed starting this summer. Proposed activities will address barriers to participation in sport, particularly among Black, Indigenous, 2SLGBTQQIA+, and newcomer populations as well as girls and women.
"Rowing Canada Aviron is extremely grateful for the support of Sport Canada and the Honourable Pascale St-Onge," said Carol Purcer, President of RCA. "Rowing is a sport that celebrates active lifestyles, enables communities to explore the great outdoors, and is enjoyed by many Canadians, as a life-long sport. Rowing Canada Aviron is committed to developing a welcoming, inclusive sport culture that reflects the diversity of our communities, and with this funding, rowing clubs across the country will now have the opportunity to build targeted programming that ensures our sport is accessible to everyone."
As announced in Budget 2021, up to $80 million over two years will be distributed across the country. The investment will help kick-start accessible local organized sports and remove barriers to participation in sport programming.
"Canadians depend on physical activity and recreation for their physical and mental health, a sense of community, belonging and fun! But there are too many barriers and hurdles between some Canadians and their favourite activities. We are committed to supporting our neighbours' pursuit of their healthiest, happiest lifestyles—and these investments support those goals," said Adam van Koeverden, Parliamentary Secretary to the Minister of Health and to the Minister of Sport.
Rowing Canada Aviron club programs that will be eligible to access this funding include Rowing PEI's Crew 22. Rowing PEI has formed a partnership with the Immigrant & Refugee Services Association (IRSA) to recruit teenaged members on the water this summer.  
"We received a presentation from IRSA saying newcomer families wanted their children to have access to a water sport, to experience what it is like living on an island," said MacKenzie Fane, Program Coordinator for Rowing PEI. "We created the new Crew 22 program to meet that need. Funding from the Community Sport For All Initiative will allow us to get more youth rowing this summer, giving them that experience they are looking for as new Islanders."
On the west coast, Rowing BC and False Creek Rowing Club have teamed up with Colour the Trails on a program initiated by the Rowing Canada Aviron Grow Rowing Pilot. Together they will host introduction to rowing sessions this summer as part of Colour the Trails programming, which aims to create sport opportunities for Black, Indigenous and People of Colour and advocates for inclusive representation in outdoor spaces.
"Our club has recently found ourselves surrounded by opportunity and without a way to leverage it and this funding now enables us to enhance the programming that started with the 2021 Grow Rowing Pilots so that we can continue to better reflect the community we operate in," said President of the False Creek Rowing Club, Simon Litherland. "Partnering with organizations such as Colour the Trails, supported by Rowing BC and Rowing Canada Aviron, helped our club deepen our connection with our community beyond our expectations. We are thrilled that many rowing clubs across the country will now have an opportunity to do the same."
RCA is thrilled to officially launch the Community Sport for All Initiative program application tomorrow, July 6, 2022.
For more information:
Colleen Coderre
RCA Communications Lead
comm@rowingcanada.org
Liz Montroy
RCA Communications and Events Coordinator
lmontroy@rowingcanada.org