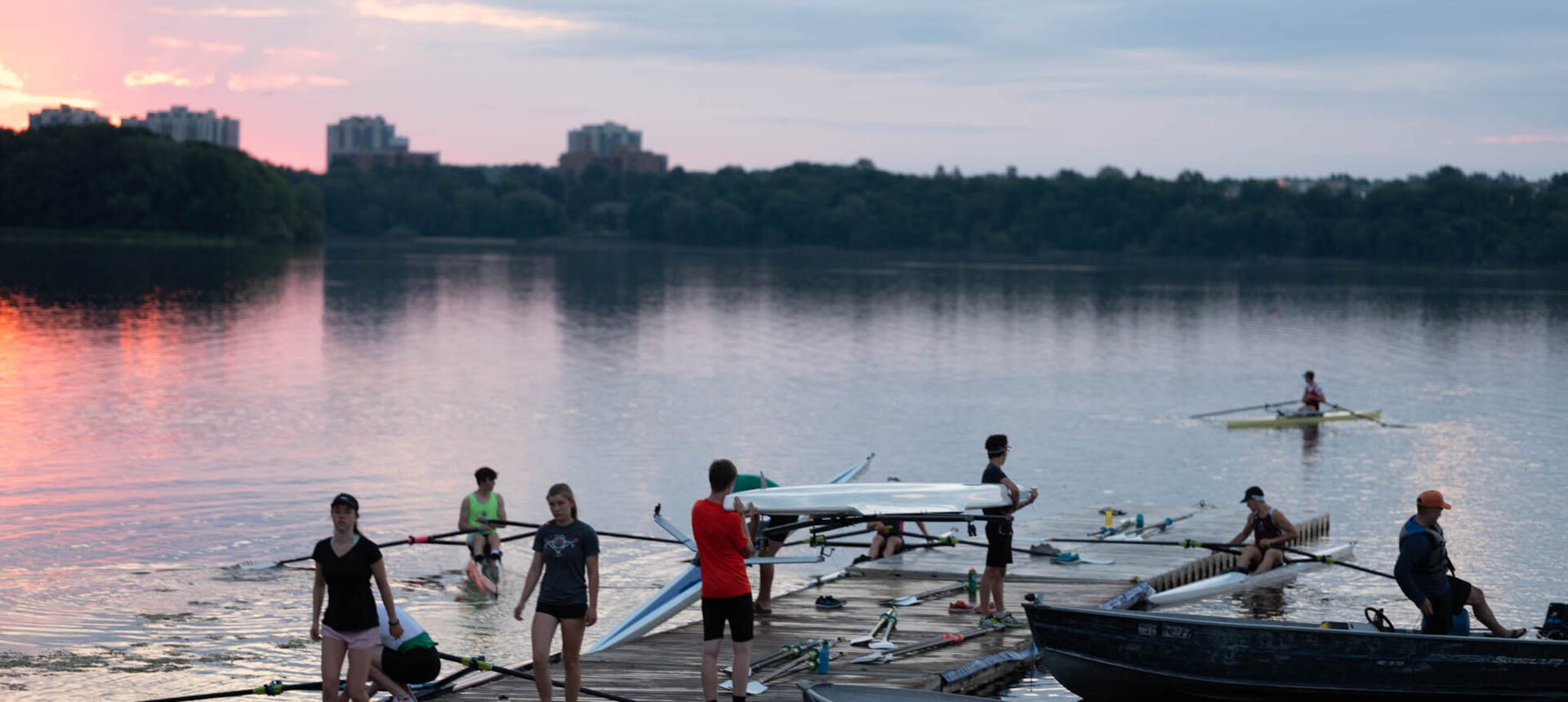 ---
RCA is pleased to announce the three Member Organizations that have been selected as recipients of Grow Rowing Pilot Program funding.
This opportunity was created as part of RCA's COVID-19 Relief "Survive and Thrive" funding initiative. Since July 2020, RCA has provided $357,000 to the Canadian rowing community in the form of grants to support club programming and a safe return to competitions, and to cover the costs of extraordinary expenses related to COVID-19.
The Grow Rowing Pilot Program funding looks beyond the 2021-2022 season to imagine how rowing in Canada can thrive post-COVID-19. RCA has partnered with three organizations to pilot new programming that can be delivered nationwide that will diversify rowing in Canada to drive a significant increase in the number of Canadian rowers by 2025. Club and Provincial Rowing Association leaders will join RCA in assessing these pilots to identify learnings that will be shared with the entire Canadian rowing community.
RCA thanks all the Member Organizations that submitted a proposal and congratulates Argonaut Rowing Club, False Creek Rowing Club, and Kingston Rowing Club for being selected as the recipients of this funding. Descriptions of the pilot programs that will begin in 2021 within COVID-19 restrictions are included below.
Argonaut Rowing Club – Oar Board Initiative
The Argonaut Rowing Club (ARC) will be working with RCA and Oar Board Canada to reduce barriers to entry for new rowers. Using the Oar Board SUP rowers, ARC will provide safe, inexpensive, fun and user-friendly introductory programs to people of all shapes, sizes and ages. The Oar Boards will also allow ARC to experiment in an entirely new arena: rentals to the general public.
"We are so excited to be launching this program at ARC, enabling us to reach more people in the community while providing an easy entry point for athletes new to rowing," said Jason van Ravenswaay, Argonaut Rowing Club President. "With the support of RCA and Row Ontario, this program will introduce a new spin on rowing using Oar Boards, which will create opportunities for people to experience rowing in a fun and safe way."
False Creek Rowing Club – False Creek Community Rowing
The False Creek Community Rowing Program will create opportunities to welcome individuals from populations that are currently underrepresented in rowing, ensuring that the rowing club is representative of the 100,000 people living within a 10-minute walk of False Creek and the nearly 1 million living within a single public transit trip. The project will include working with nearby schools, people with autism, and youth in mentorship programs to both create exposure to rowing and increase long term participation in the sport. Several community partners have already been engaged to work with the program once allowed within pandemic restrictions.
"I would like to thank Rowing Canada Aviron and Rowing BC for entering into this partnership with the False Creek Rowing Club," said Simon Litherland, False Creek Rowing Club President. "This first joint community rowing project accelerates our club in a direction we were already moving: being a part of the bigger community in which we live. Located on Canada's most accessible urban waterway, this program allows us to reach out to people that would not have thought that they were welcome to join and welcoming them to rowing and the values that drive the False Creek Rowing Club: being respectful, welcoming and safe."
Kingston Rowing Club – Row with us. Grow with us.
The 'Row with us. Grow with us' program is designed to take rowing out of the confines of the boathouse and bring coastal rowing into population centres for increased visibility. By utilizing coastal-style rowing, reducing as many barriers as possible, and offering a series of low-cost, low-commitment events, Kingston Rowing Club will safely introduce an increasing number of new participants to the sport. This program will contribute to a healthy, active and engaged Kingston community.
"The Kingston Rowing Club is thrilled to launch this pilot program and grateful for the support from RCA and Row Ontario," said coach and board member Rami Maassarani. "We look forward to bringing rowing to the Kingston community and hope that this initiative will make our sport accessible to new participants."