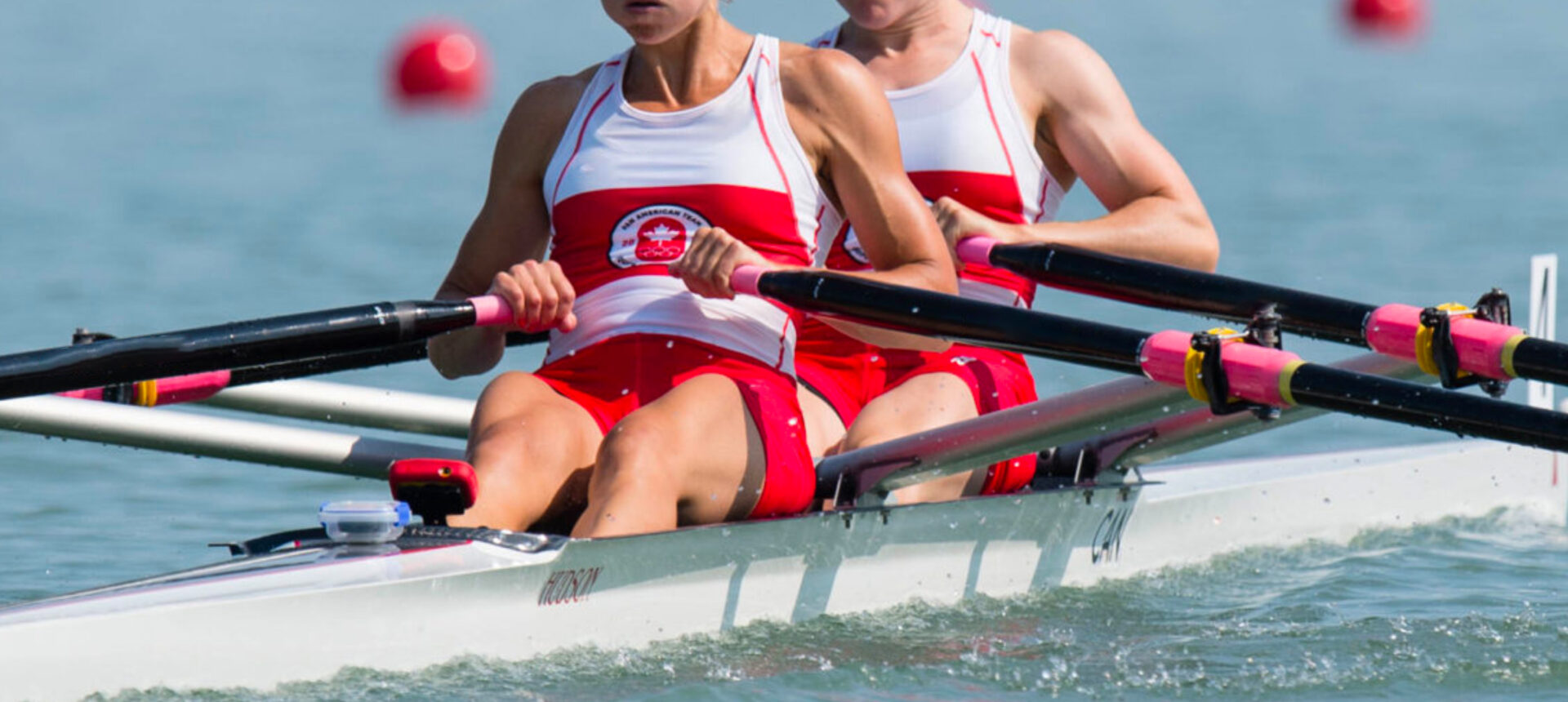 ---
Canada's top athletes will be competing in Santiago, CHE, from Oct. 20 to Nov. 5, 2023 at the Pan American Games. The Canadian Rowing Team includes 16 elite athletes aiming to win a medal for Team Canada. Action starts tomorrow morning with heats for the small boats. The Pan American rowing regatta runs from October 21 through until October 25, with medal opportunities starting on Monday October 23.
Quick Links:
Want to get in on the action? Tune in to the following live-streaming options:
CBC Sports and CBC Gem
Throughout the entire competition, CBC Gem and CBC Sports digital platforms will be offering multiple streaming feeds of sporting events at Santiago 2023 with a focus on Canadian athletes. Live streaming coverage of the Pan Am Games officially begins Friday, Oct. 20 with a full day of competition starting at 8:20 a.m. ET and the opening ceremony at 7:30 p.m. ET.
Starting Saturday, Oct. 21 at 2 p.m ET, CBC Sports Presents will provide additional weekend broadcast coverage on CBC TV with a breakdown of the day's event, featuring a reporter on the ground with the latest updates.
Beginning, Monday, Oct. 23, audiences can join host Anastasia Bucsis on CBC Gem and CBC Sports digital platforms weeknights at 6 p.m. ET for live daily coverage of all major events. She'll be joined by Paralympian Stefanie Reid and other guest experts, including Rob Pizzo, with live updates from Santiago.
Create an account on the free CBC Gem streaming service, visit cbcsports.ca or download the CBC Sports App for iOS and Android devices. For full broadcast and streaming schedules, visit cbcsports.ca.
Pan Am Sports Channel
The official broadcaster of the 2023 Santiago Pan American Games, Pan Am Sports Channel, will also be available for free in Canada throughout the event, offering additional live feeds of sports coverage and ensuring that Canadians will have even more opportunities to follow the action at the multisport event.
Create your free account here.
Follow Rowing Canada on Socials @rowingcanada.