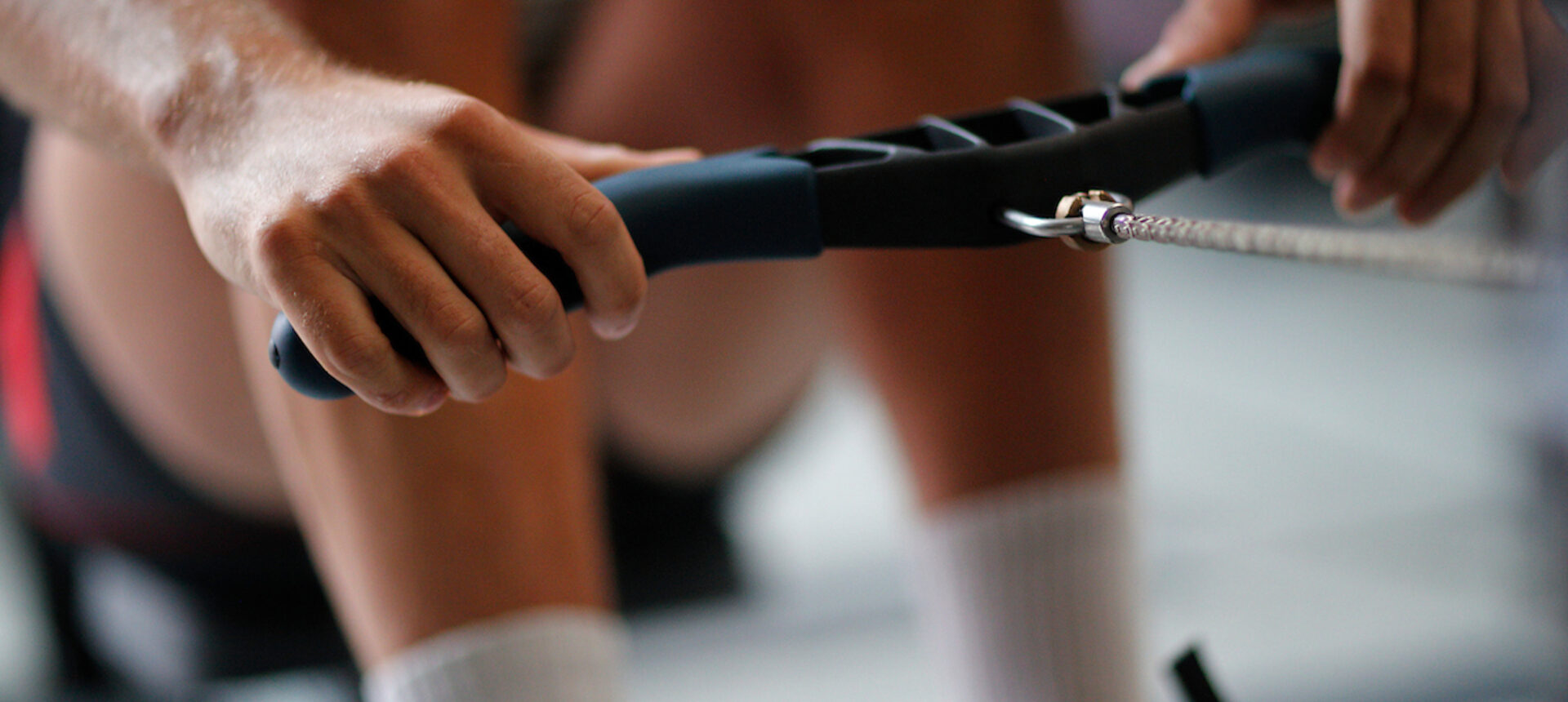 ---
RCA is excited to announce the launch of The Great Indoors – a new initiative that aims to grow and promote the discipline of indoor rowing in Canada. Join our indoor rowing community today!
Geared towards both those who have never used an indoor rower before and those for whom indoor rowing is part of their daily workout routine, at the heart of the initiative is an online hub for indoor rowing resources, news and events.
Included in this new RCA indoor website, rowingcanada.org/indoor-rowing, are technique how-to videos, infographics, terminology guides, and more!
Canadians can sign up to join RCA's indoor rowing community, gaining access to free training programs and opportunities to participate in a series of upcoming fitness challenges.
"Indoor rowing has had such a positive impact on my life. After retiring from my professional rugby career, I felt lost and unmotivated when it came to my training. By accident, I stumbled across the online community of indoor rowing and quickly developed a new passion for this sport," said Jason Marshall, 2019 World Urban Games and 2020 World Rowing Virtual Indoor Sprints finalist.
"The sport allows you to compete against people all over the world, or you can choose to just compete against yourself from the comfort of your own home. The constant drive to improve your results will keep you coming back for more over and over again. I am in the best shape of my life and I would recommend this sport to anyone who is interested in personal improvement both physically and mentally."
A set of six weekly challenges designed to provide new and fun fitness options and some friendly competition will begin on February 22. All participants will be entered into draws for RCA merchandise and individuals logging the top scores will be recognized on an online leaderboard.
In April, RCA will launch a club challenge in which clubs can register "teams" who will row for a chance to win a grand prize. More information on these challenges will be released in the coming weeks.
Connect with us @rowingcanada: #TheGreatIndoors
Come and explore the Great Indoors with us!
Individuals and RCA member organizations must continue to abide by their local, provincial and federal public health guidelines. More information on group indoor activity can be found here.