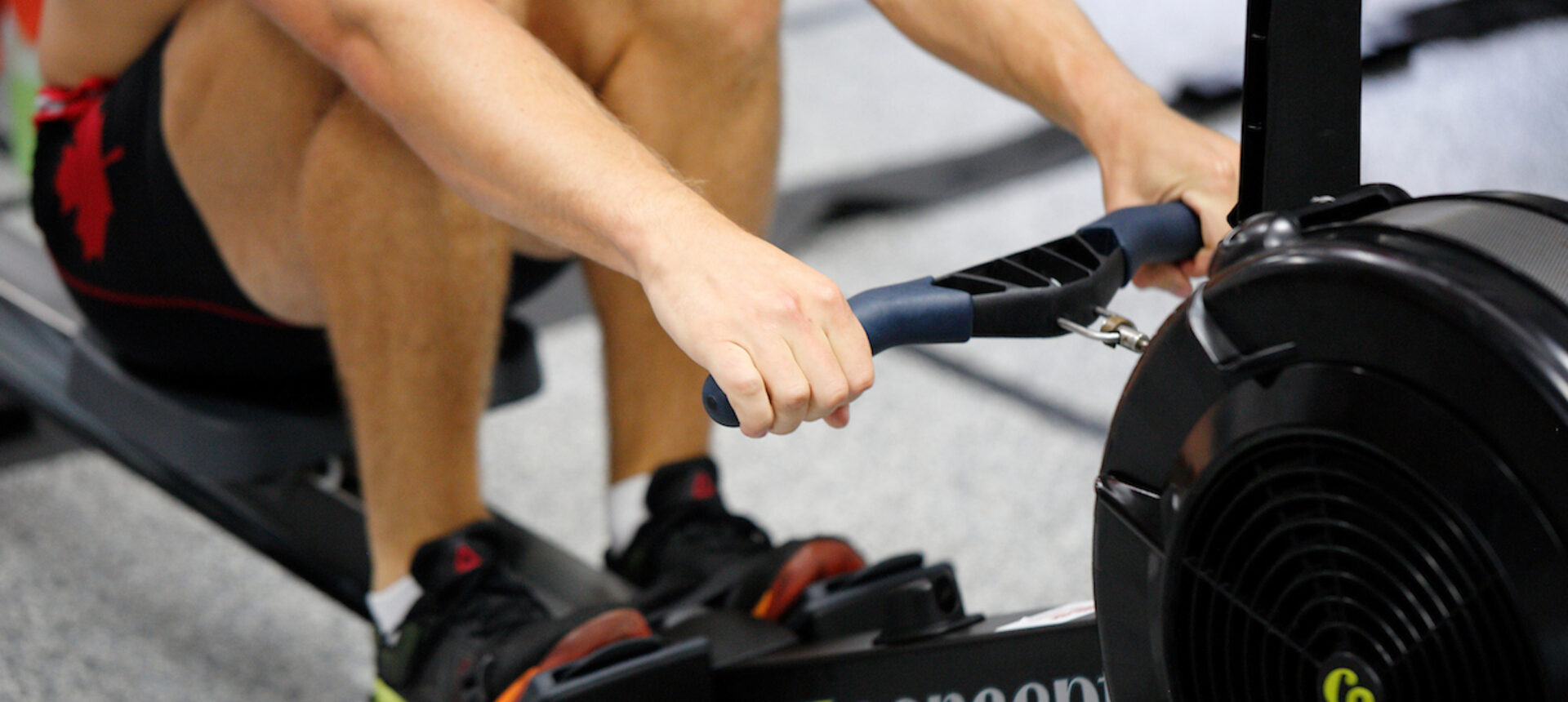 ---
Under the guidance of Chief Medical Officer Dr. Mike Wilkinson, RCA is proceeding with a phased approach to lifting restrictions on sanctioned activity.
RCA encourages our member organizations to continue applying diligence in their planning. Member organizations must also abide by their local, provincial and federal public health guidelines when making decisions and assessments related to the programming they offer. With the rapidly evolving nature of the "second wave" of this pandemic, it is important for all member organizations to check for and implement any changes to ensure alignment with their local, regional or provincial regulations and restrictions.
As of Monday, October 26, group indoor ergometer programming will be considered sanctioned by RCA.
Use of Ergometers – Group Indoor Rowing
Member organizations must ensure the following requirements are adhered to:  
The 2m physical distancing rule applies at all times. 
Ergometers must be placed with at least 2m of space between each in all directions. The 2m should be measured "elbow to elbow" when side-by-side and from the front of an ergometer to maximal "lay back" of the ergometer immediately in front. This spacing applies. to any venue: club training room, event venue, etc. Ergometer placement visual.
The individual using the ergometer is responsible for cleaning and sanitizing the ergometer and the floor space.
Slides to create team boat slides are not permitted. 
Group ergometer sessions should only be held in well-ventilated rooms. Member organizations should seek advice from experts in heating, ventilation, air conditioning (HVAC) if necessary.  
The use of additional fans during group ergometer sessions is discouraged. 
Similar to outdoor training protocols, individuals participating in indoor group ergometer sessions must be the same individuals each time.
The number of individuals together during indoor group ergometer sessions must not exceed gathering limits for indoor recreational/fitness as determined by the region/province. RCA strongly recommends that the maximum size be limited as much as possible to manage risk. Contact your PRA or RCA if you require assistance to understand gathering limits.  
Other Indoor Activity 
For other forms of indoor activity (e.g. stationary bikes, weights, circuits), each area should occupy at least 4 square meters and the 2m distancing rule remains in force.  
Cleaning and sanitizing equipment must be completed between users.  
Additional Information and Considerations
Member organizations that do not already have a completed RCA Risk Assessment and Mitigation Checklist tool on record must contact RCA prior to offering Group Indoor Activity. 
Member organizations are not obligated to offer additional programming beyond their current capacity, and we expect participants to support the decisions of club leaders. 
Member organizations should ensure that refund policies are clearly communicated in all advertisements for new programming. Due to COVID-19, RCA fees will be refunded for programs that are cancelled prior to the start date. 
Member organizations should be prepared to respond to modified phases/stages as announced by local and provincial governments and health agencies.  
COVID-19 Exposure at Your Club 
Contact RCA (tdillon@rowingcanada.org and jfitzpatrick@rowingcanada.org) and your PRA immediately regarding any of the following:  
An individual at your club has a positive COVID-19 test.
An individual at your club has been advised by Public Health to quarantine or be tested as they have been in close contact with an individual who has a positive COVID-19 test or confirmed COVID-19 illness. 
We appreciate your patience and understanding as we navigate through these unprecedented times. Please reach out to us if you have any questions.
Photo: Kevin Light