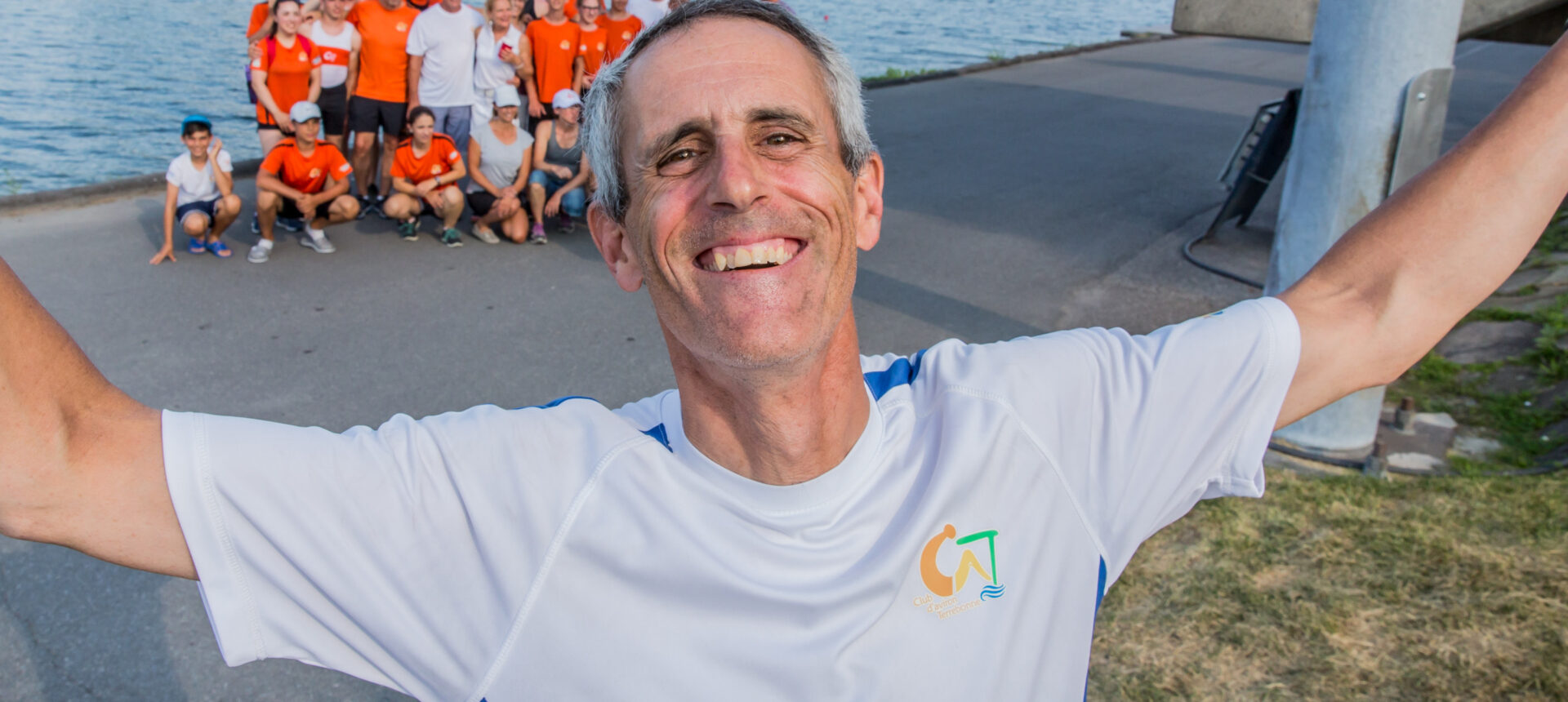 ---
RCA is pleased to announce that Daniel Aucoin (Terrebonne Rowing Club) has been named the 2021 COVID Champion.
This award was created in 2020 to recognize individuals who have gone above and beyond to support their club and their members throughout the pandemic.
Daniel, the founder and head coach of Terrebonne Rowing Club, led a number of initiatives in 2021 to keep current club members engaged and to attract potential new rowers. He promoted rowing to youth at local schools by organizing indoor rowing sessions and acquired a fleet of fat-tire bikes for use by club members in the winter months.
The club hired additional instructors and expanded its hours of operation due to funds secured by Daniel. He also developed inventive ways for families to discover rowing while abiding by health and safety guidelines.
Along with club colleagues, Daniel helped orchestrate the safe return of the East Rowing Association (ERA) regatta after a year-long hiatus due to COVID. The return of this regatta helped reinvigorate many young athletes' interest in training.
Daniel aims to continue to elevate rowing and physical activity in Terrebonne through his new role as a city councilor, a position he was elected to in November.
"Daniel is the driving force behind the Terrebonne Rowing Club. He has always ensured that it runs smoothly," said Karine Legault, Terrebonne Rowing Club Vice President. "He ensures that anyone wishing to take up rowing can do so safely and enjoyably under the guidance of our instructors. He represents the soul of our club and is its most fervent ambassador, while working hard to promote rowing throughout the region."
RCA would also like to recognize and thank the following individuals who were also nominated for this award: 
| | |
| --- | --- |
| Kathryn Barr-McGill | Georgian Bay Rowing Club |
| Janet Bolton | Hanlan Boat Club |
| Sarah Cooke | Regina Rowing Club |
| Christina Fernandez | Ottawa Rowing Club |
| Martin George | Rowing BC |
| Spencer Manton | Brentwood College School |
| Carolyn Thompson | Vancouver Rowing Club |
The 2021 RCA Excellence Awards will continue to be announced throughout the week of January 24-30.
More information on the 2021 RCA Excellence Awards can be found here.