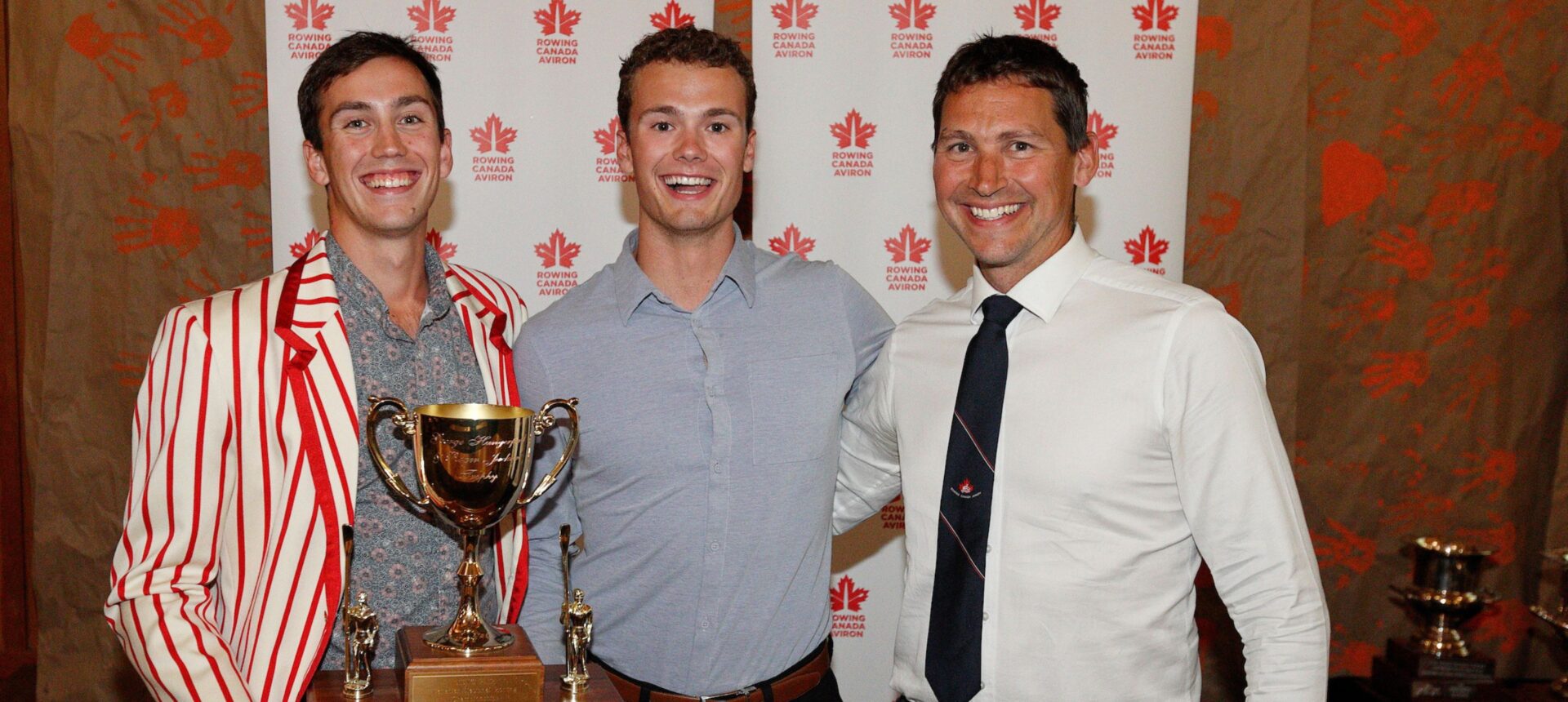 ---
The National Rowing Championships (NRCs) held last month were a true testament to the remarkable athletic talents of today, as rowers from across the nation came together in North Cowichan, British Columbia to compete on Lake Quamichan. The echoes of encouraging chants and cheers created an electric atmosphere, bringing together rowing enthusiasts and supporters to witness the next generation of champions in action.
Amidst this exhilarating backdrop, Rowing Canada Aviron's (RCA) Alumni Tent became a hub of nostalgia and camaraderie, emphasizing the lasting bonds between alumni and the sport of rowing. This inviting space, filled with a number of throwback photos, became a place where old friends and teammates could come together, relive the cherished moments of their rowing days, and meet alumni from other quadrennials.
"It's always a joy to spend time with former teammates of mine and reminisce about all the great experiences we've shared in and out of the boat," Tokyo gold medallist Susanne Wereley shared. "It was wonderful to see so many Alumni at the NRCs witnessing the talent of today and the promising stars of the future of Canadian rowing."
Attendees were treated to an assortment of snacks and refreshments, the opportunity to enter a draw to win athlete-signed RCA swag, and a free copy of Arbutus – a local magazine that featured a story about the National Team Athletes and the new home of the National Training Centre. All of this was enjoyed against the beautiful backdrop of the Quamichan Lake rowing course. It was a heartwarming reunion of alumni, highlighting the enduring spirit of unity among former athletes and signalling a promising shift in Rowing Canada Aviron's approach to maintaining these valuable connections.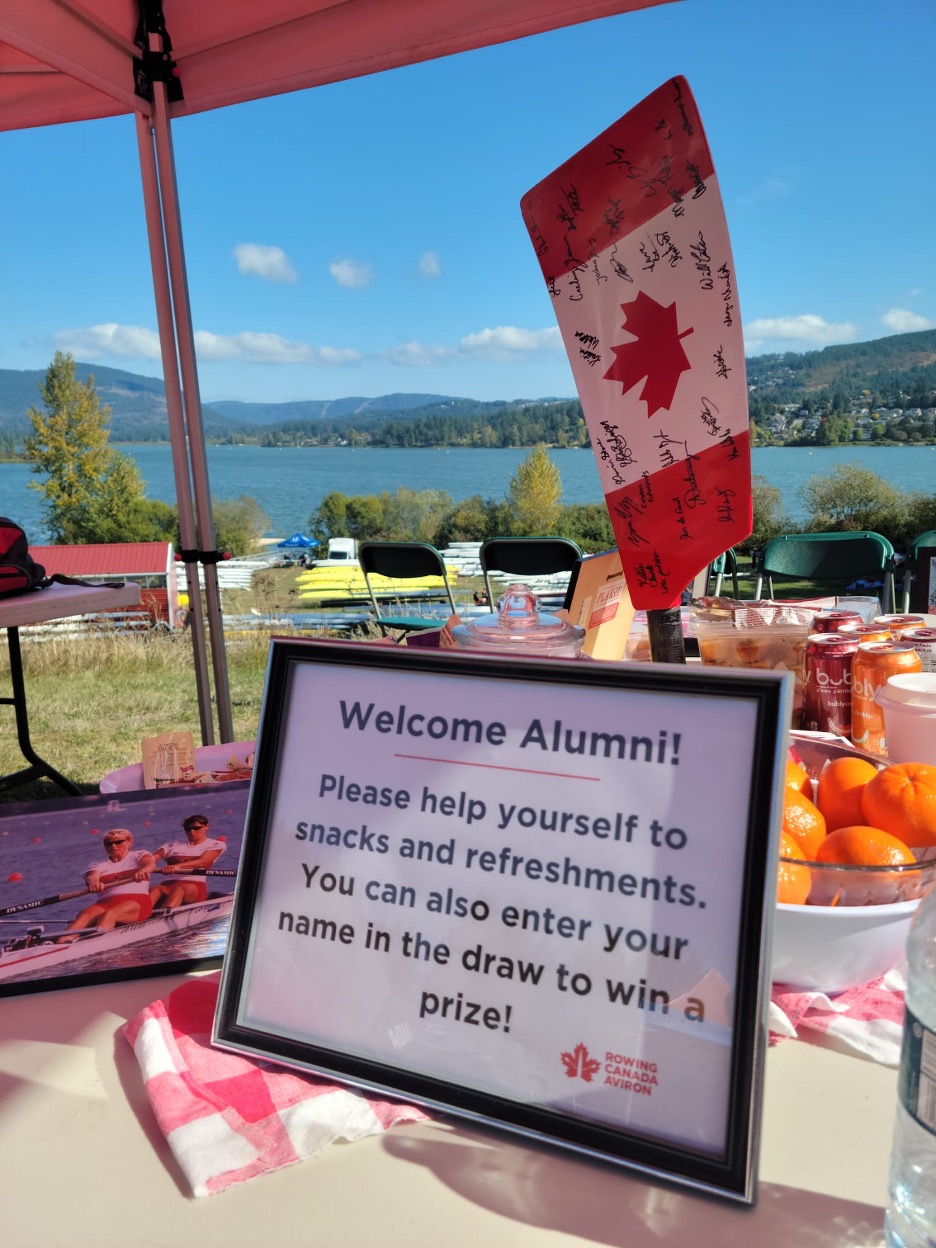 RCA alumni also graciously participated in the NRCs medal ceremonies by presenting medals and trophies to the victorious athletes. Their invaluable contributions and continued involvement served as a reminder of the enduring spirit of camaraderie, unity and sportsmanship of the Canadian rowing community.
Thank you to all those who visited the RCA Alumni Tent and shared your cherished rowing stories. It was a celebration of the past, a recognition of the present, and a hopeful nod to the future, where alumni play an increasingly prominent role in the continued success of rowing in Canada.
Are you an Rowing Canada Aviron Alum?
To stay in touch and receive updates on alumni events and news, we encourage you to register as an Rowing Canada Aviron Alumni member here. If you have any questions or would like to learn more about opportunities to get involved as an RCA Alum, please email alumni@rowingcanada.org