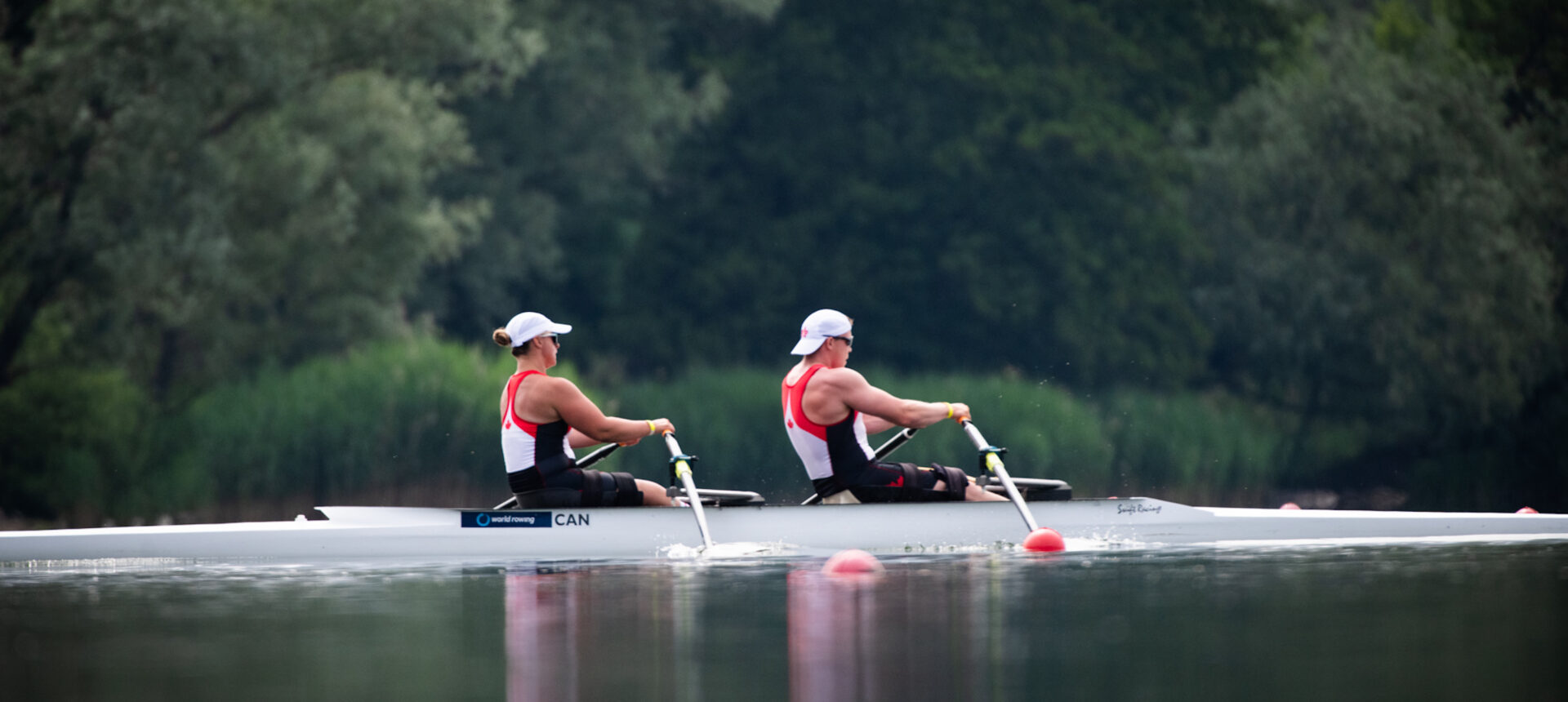 ---
June 4, 2021 – Gavirate, Italy
IMMEDIATE RELEASE
Two Canadian boats will race in the finals at the Final Paralympic Qualification Regatta on Saturday following a dominating repechage race by Jessye Brockway (Gorge Narrows Rowing Club) and Jeremy Hall (Edmonton Rowing Club) in the PR2 mixed double event.
Brockway and Hall finished in first place, over 23 seconds ahead of second place Uzbekistan, with a time of 8:48.50.
"The boat felt great today," said Hall. "It was nice to get the jitters out with yesterday's race and focus on tidying things up in today's race. We trusted our training and felt we executed in a calm, controlled manner from start to finish. It was a good build from yesterday and great preparation for tomorrow!"
Also lining up in the finals is Canada's PR3 mixed coxed four crew, who secured a spot in Saturday's races by finishing first in their heat on Thursday. The crew's race time of 7:09.41 is the fastest yet in the PR3 Mix4+ event.
The PR2 Mix2x final will take place at 10:20am CET on Saturday June 5, followed by the PR3 Mix4+ final at 10:30am CET. The top two boats from each race will qualify for the Tokyo Paralympics.
For more details on how to follow the event, click here.
Sign up for our exclusive Tokyo Olympic and Paralympic team newsletter!
For more information:
Colleen Coderre
RCA Communications Lead
comm@rowingcanada.org
Liz Montroy
RCA Communications and Events Coordinator
lmontroy@rowingcanada.org
Photo: Merijn Soeters