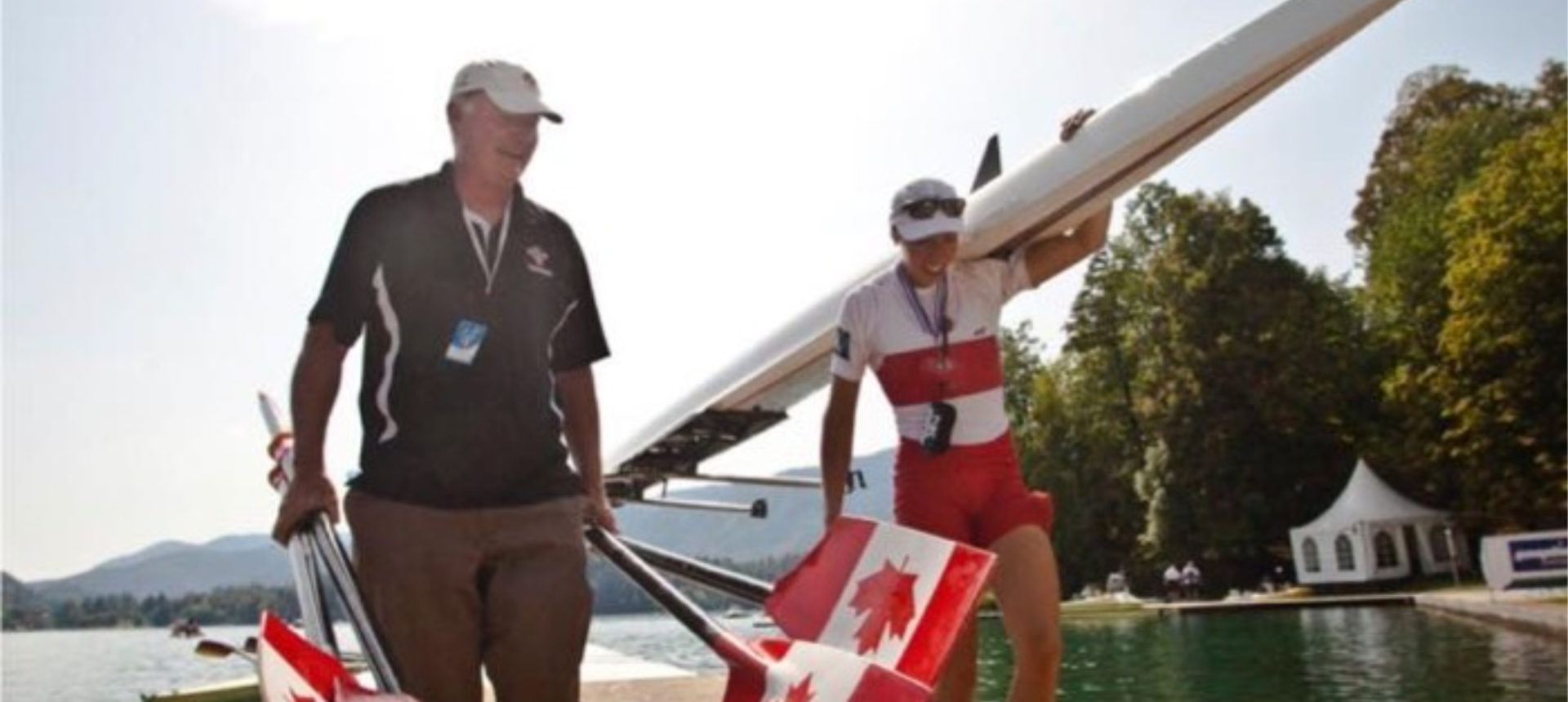 ---
Rowing Canada Aviron (RCA) announces the retirement of Olympic coach and mentor Al Morrow. With over 40 years of dedicated coaching experience at the club, provincial, university, national and international level, the rowing community celebrates Al Morrow and his extensive contributions to sport in Canada. Al was a successful rower at Leander Boat Club in his hometown of Hamilton, Ontario, Western University, The University of British Columbia, St. Catharines Rowing Club, and Burnaby Lake. He was a member of six National Rowing Teams from 1970 – 1976 and won a bronze medal in the Men's Four at the 1975 Pan American Games.
"Al's track record speaks for itself. He is one of the most accomplished coaches in World rowing and Canadian crews have benefited from his tireless support for decades," said Rowing Canada Aviron CEO Terry Dillon. "While many will see this as his legacy the rowing community in Canada will recognize his real contribution has been the selfless way he has given back. There are countless examples of coaches and athletes who have benefited from his wisdom, mentorship and guidance. This is just part of who Al is and why he will continue to be a valuable member of our community for many years to come."
His coaching career began following the 1976 Olympics as head coach of the men's rowing team at University of British Columbia. In 1978, Morrow moved to the University of Victoria as head coach. His appointment at the university was cost shared with RCA until he was employed fulltime by RCA at the Victoria National Rowing Team Training Centre in 1986.
In 1988, Al moved to London, Ontario National Rowing Team Training Centre and became head coach of the Canadian women's rowing team in 1990. During this period of time, he was also Head Coach at Western University from 1998 to 2008.
Under Morrow's leadership, Canadian rowers won a combined 15 World Championships and 8 Olympic medals – 4 Gold, I Silver and 3 Bronze at the 1992, 1996, 2000, and 2008 Olympic Games.
We have an unlimited supply of Al Morrow stories – all of which led to valuable crew and life lessons
"We have an unlimited supply of Al Morrow stories – all of which led to valuable crew and life lessons," said three-time Olympic Gold medalist, Marnie McBean. "As young adults, we knew we had a great coach. As mature adults and parents, we now realize how fortunate we were to have such a gifted mentor. We're grateful to Julia (Al's wife) and his kids for sharing so much of Al's time with us. Thank you Al and best wishes in your next adventure."
Al Morrow was awarded the Canada Meritorious Service Medal by the Governor General in 1995. He is an honoured member of eight Sport Hall of Fames – The Canadian Sport Hall of Fame, Canadian Olympic Hall of Fame, Canadian Rowing Hall of Fame, London Sport Hall of Fame, Hamilton Sport Hall of Fame, Western University Women's and Men's Halls of Fame and University of Victoria Hall of Fame. Al was also named 'Coach of the Year' in 1999 by the International Rowing Federation.
Following great success on the international stage, Morrow spearheaded the new Coach Mentorship Program at RCA, established to support up-and-coming Canadian coaches with opportunities to improve their skills, knowledge and experience both on and off the water.
As an athlete, you heard Al's guidelines over and over again. There was never any confusion about his expectations….
"Al has been a great resource and a wealth of knowledge in my transition from athlete to coach," said Olympic silver medalist and Manitoba Provincial Head Coach, Janine Stephens. "As an athlete, you heard Al's guidelines over and over again. There was never any confusion about his expectations. We all knew the rules of the lake, how to shake hands, how to be respectful in our environment, and how to be great athletes. Now, as a coach, I wish I had Al around all the time. I have much more room for growth in my coaching and bringing in more Al-isms is certainly one of them! He has been a great contributor to rowing in Canada for many years and we are so fortunate to have him."
"I have been a very fortunate person being involved with rowing for so many years," said Morrow. "I have always kept it fairly simple and tried to do things really well in life. First and foremost, I have tried to be a great dad to our four children and great spouse to Julia. Next, I have tried to be a good coach who taught good values, built self-esteem and encouraged rowers to go fast on the water! In this latter pursuit, I am indebted to too many people to even name!"
RCA would like to thank Al Morrow for his extensive and generous contributions to the rowing and sport community over the past 40 years. We will continue to benefit from Al's experience and expertise at many club, provincial and national events in the future! Best of wishes in your retirement, Al!