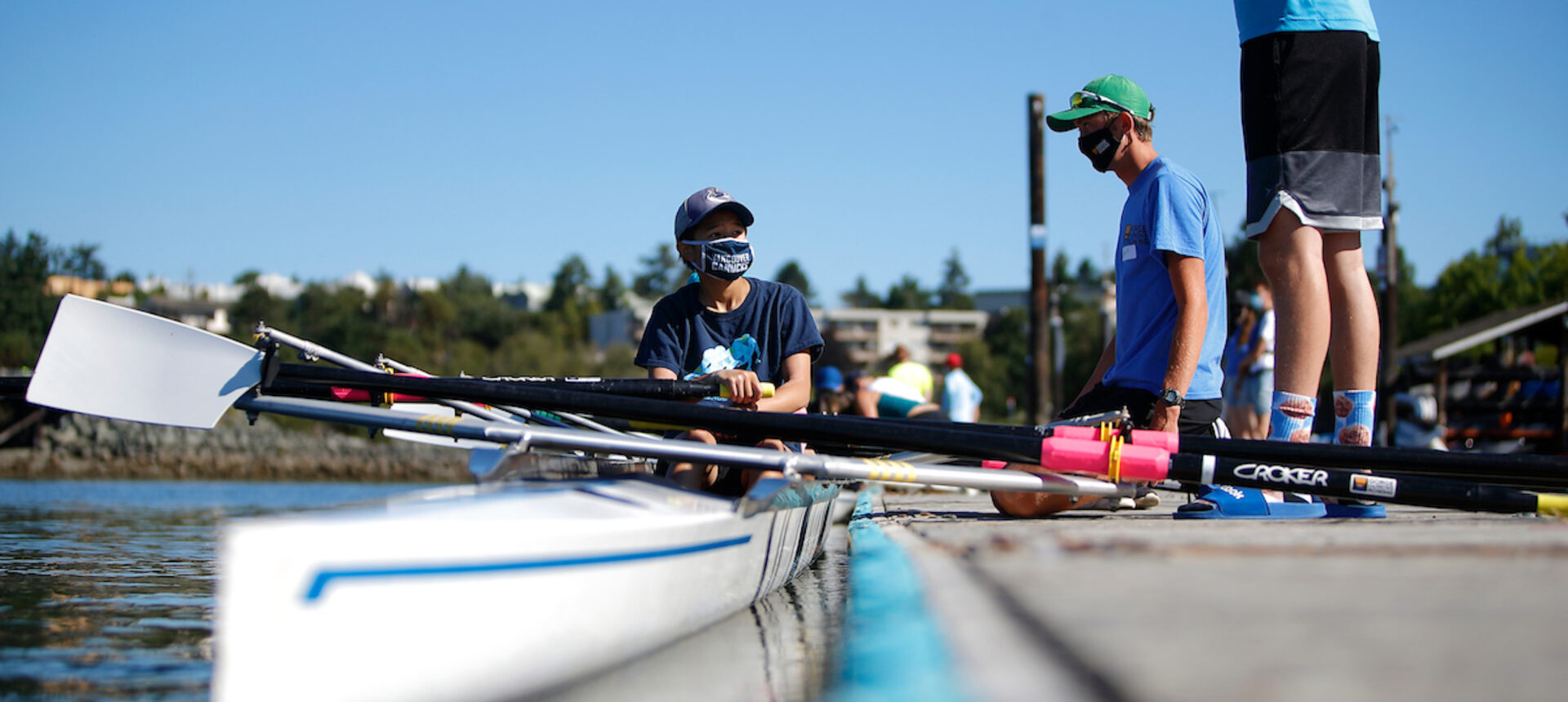 ---
RCA is pleased to offer three free webinars in the month of February that follow up and expand on topics explored at the 2022 RCA National Conference.
Wednesday February 9, 2022 | 4:00pm PT/7:00pm ET 
Rowing and the Climate Crisis: Acting Now to Fight Climate Change  
Brenda Taylor
Climate change is affecting rowing now, and we can expect impacts to increase in frequency and magnitude. As IOC President Thomas Back said, "Sport is about action". What actions can the rowing community take to reduce our own greenhouse gas (GHG) emissions and to influence government, industry, sport and individuals to act?
This session will introduce the United Nations Framework Convention on Climate Change (UNFCCC) Sport for Climate Action framework and how it can be used to drive and support effective, systematic and collaborative action. And then we get down to business, talking about what actions we can take in our clubs, with regattas, and collectively as a community, to ensure Canada meets the target of reducing GHG emissions by 45% by 2030 and hitting net zero by 2050. No more blah-blah-blah—let's just do it.
REGISTER Watch our 2022 Conference climate change session with Jim Walker
Thursday February 17, 2022 | 4:00pm PT/7:00pm ET  
Fundraising: From Mystery to Method 
Jennifer Blunt
A hands-on session where we will roll up our sleeves and put theory to practice. Participants will be asked to bring ideas for projects and initiatives their club or association would like to undertake if money were no object. We will put heads together in small groups of "like interest" and use a facilitated process to discuss specific approaches, issues, and opportunities. 
REGISTER Watch our 2022 Conference fundraising session with Jennifer Blunt
Wednesday February 23, 2022 | 4:00pm PT/7:00pm ET  
Capacity Building for Diverse Rowing: Removing Barriers and Creating Opportunities 
Sam Heron
Canada has a proud history as an early adopter and champion of rowing as a para sport, yet implementing sustainable, accessible programming at the club level is a challenge across all para sports. The youth of the sport continues to deliver acute changes that are difficult to keep pace with, in an era where inclusion and accessibility are, rightly so, a priority. 
In order to create inclusive, accessible environments that can sustainably support diverse communities, including persons with a disability, there are stages to building human and financial capacity. In this presentation we will explore case studies of various clubs' and organizations' capacity building journeys. We will then share actionable capacity building steps that will impact your programming, membership, recruitment and financial resources for para and accessible rowing with the goal to build overall knowledge to offer inclusive and accessible rowing environments.