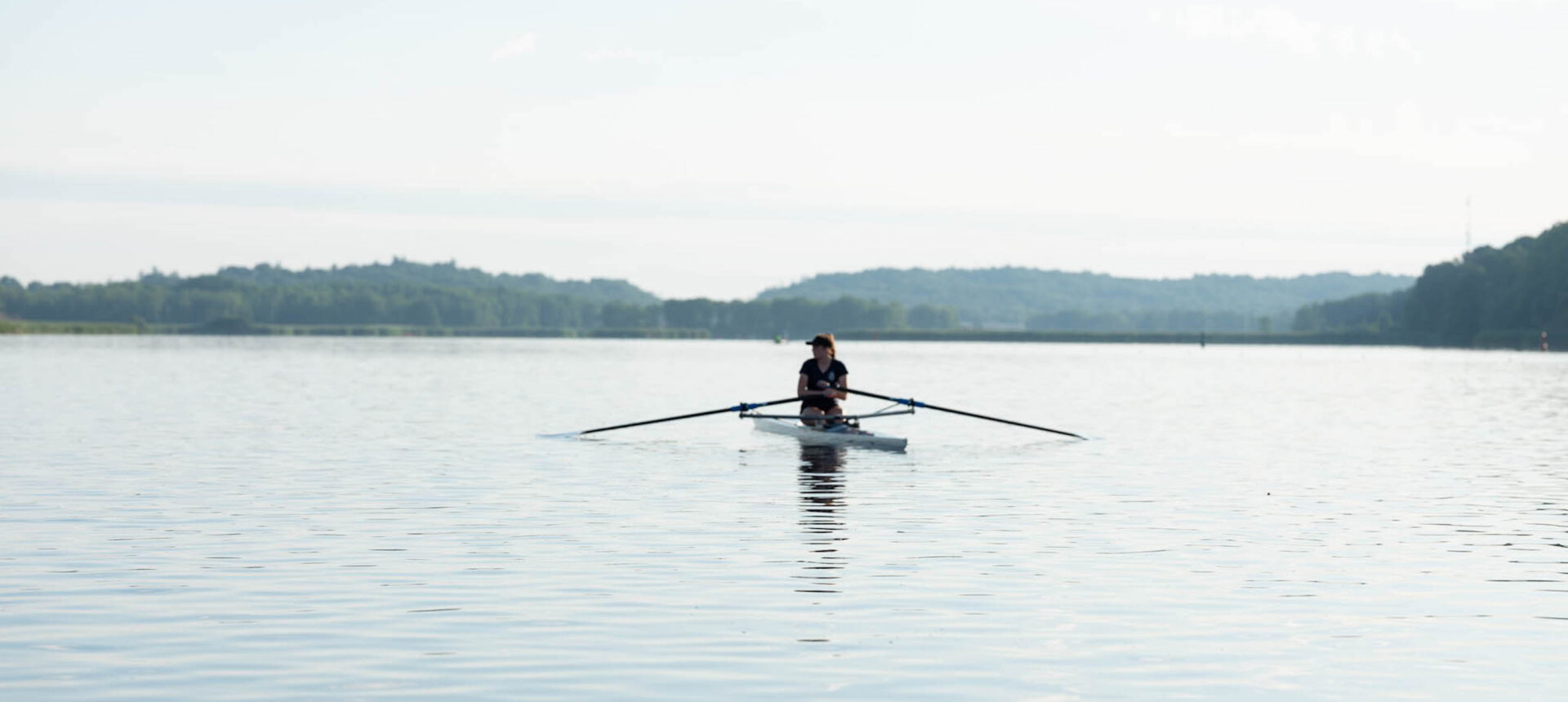 ---
RCA is pleased to announce the 2020 COVID Champions, an award created for the 2020 RCA Excellence Awards to recognize individuals who went above and beyond to support their club and their members throughout the pandemic.
Nancy Russell – PEI
Rowing PEI
Nancy worked on restructuring Rowing PEI's programs to ensure that members could row and diligently sourced out grants and fee adjustment options, while also playing a role in the new implementation of fixed rowing lanes in Charlottetown Harbour.
Holly Davy – Nova Scotia
Halifax Rowing Club
Prioritizing the wellbeing of her athletes during this difficult time, Holly developed innovative wellness and fitness challenges for Halifax Rowing Club members to maintain engagement and support the community.  
Akram Othmani – Quebec
Aviron Knowlton
As Aviron Knowlton's new Youth Coach, Akram put safety protocols into place and ran a highly successful Youth Program which directly contributed to Aviron Knowlton experiencing its best season yet in terms of growth.
Katie Bruggeling – Ontario
Kingston Rowing Club, Queen's University
Katie volunteered to head Kingston Rowing Club's COVID Safety Committee in addition to her work as a full-time coach, enhancing the club's safety measures and membership participation.
Wernher Verbraeken – Ontario
Niagara Falls Rowing Club
At the onset of Ontario's lockdowns, Wernher volunteered to cover vacated club positions as well as new roles formed due to the pandemic, redesigning programs and club protocols, and maintaining repairs on the boathouse and dock, amongst many other tasks.
Janine Stephens – Manitoba
Manitoba Rowing Association
Since the start of the pandemic, Janine has proactively developed virtual training for all levels of rowers, taking on additional leadership roles at the Winnipeg Rowing Club and working quickly and diligently on Return to Play protocols.
Marc Ell – Saskatchewan
Regina Rowing Club
As Regina Rowing Club's lead for Facilities and Equipment management, Marc took the initiative to ensure that equipment remained in top shape and that COVID protocols were adhered to, in addition to managing the club's erg rental program.
Amelie Schumacher – Alberta
Calgary Rowing Club
Amelie mobilized Calgary Rowing Club's safety committee early on in the pandemic to develop safety and sanitization protocols and maintain clear communication with club membership, in addition to leading the creation of a youth summer camp that served as an RCA pilot program.
Susan Macdonald – British Columbia
Maple Bay Rowing Club
Susan wrote and maintained Maple Bay Rowing Club's Return to Rowing plan, spending countless hours gathering information on and implementing safety protocols to ensure a safe and successful rowing season.
Simon Litherland – British Columbia
False Creek Rowing Club
Simon brought together small rowing clubs in BC to collectively explore issues regarding COVID, sharing resources he and his club had developed and assisting other clubs in working through different problems.
RCA would also like to recognize and thank the following individuals who were also nominated for this award:
| | |
| --- | --- |
| Leslie Eglington | Vancouver Rowing Club |
| Pascal Ferraro | Calgary Rowing Club |
| James Dyer | Peterborough Rowing Club |
| John Bomans | Shawnigan Lake Rowing Club |
| Jason van Ravenswaay | Argonaut Rowing Club |
| Christian Gulka | Fort Langley Community Rowing Club |
| Michael Wilkinson | Rowing Canada Aviron |
| Eve Limbrick-Oldfield | False Creek Rowing Club |
| Andrew Knorr | Saskatchewan Rowing Association, Saskatoon Rowing Club |
| John Butler | Leander Boat Club |
| Laryssa Biesenthal | Brentwood College |
| Brenda Taylor | Victoria City Rowing Club |
| Caitlin Pauls | Ridley Graduate Boat Club |
| Sara Forsting | Burnaby Lake Rowing Club |
| James Norris | Delta Tideway Scullers Association |
| Kristen Wilson | Rockies Rowing Club |
| Drew Edwards | Brentwood College School |
| Debbie Cass | Collingwood Rowing Club |
| Dereck Schwandt | Ridley College Rowing Club |
 
More information on the 2020 RCA Excellence Awards can be found here. Other 2020 award recipients will be announced in the coming week.