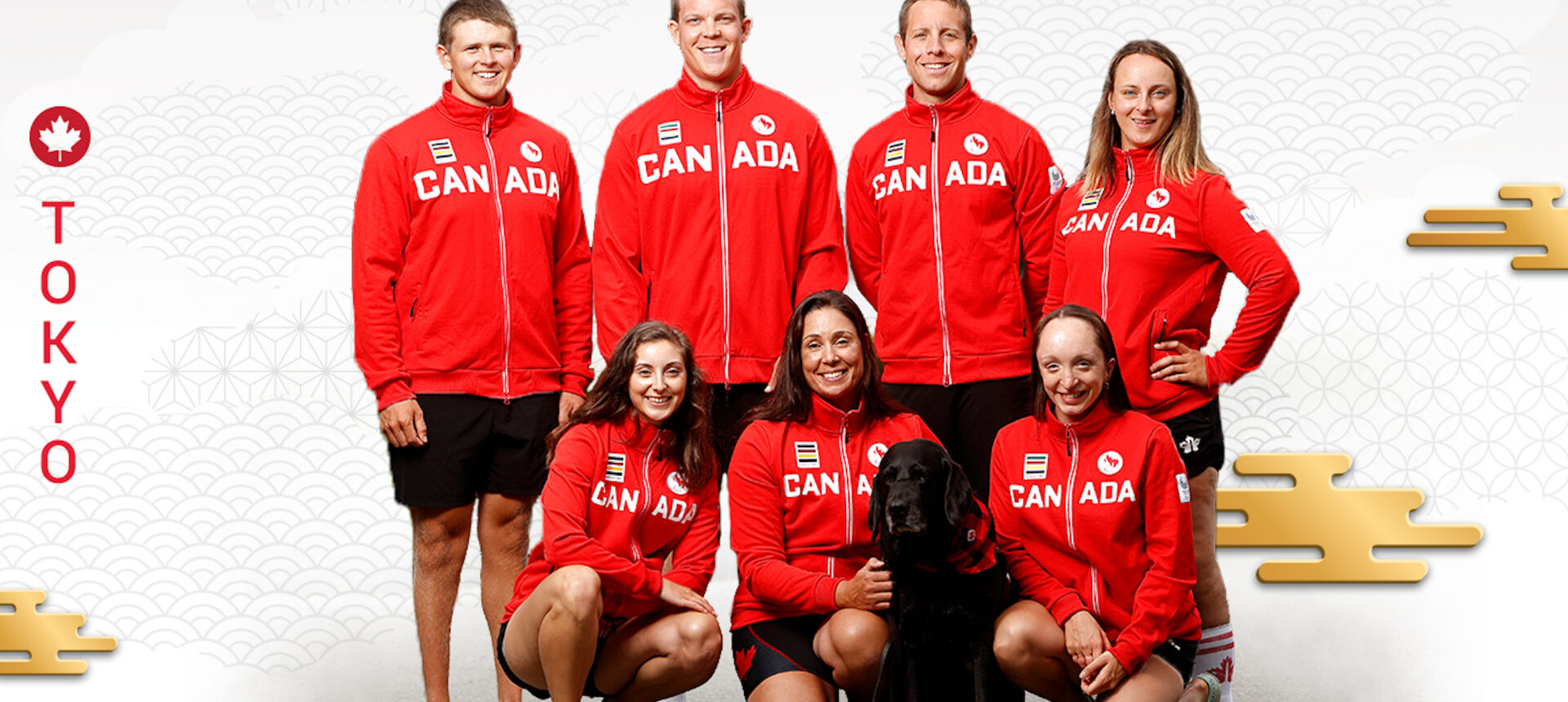 ---
The Paralympic regatta concluded with both Canadian boats racing in the B Finals at Sea Forest Waterway.
Canada's PR3 mixed coxed four crew raced an outstanding B final, sprinting in the final 1000m to snag a second place finish behind the Russian Paralympic Committee.
"Our warm up was pretty dialed this morning," said Andrew Todd. "Ultimately it was all about committing to Laura's calls and making sure that the last race of the regatta was the best one and have it unfold today the way we wanted it to end."
Kyle Fredrickson (University of Victoria Rowing Club), Bayleigh Hooper (Peterborough Rowing Club), Victoria Nolan (North Star Rowing Club), Andrew Todd (North Star Rowing Club) and coxswain Laura Court (St. Catharines Rowing Club) finished the Paralympic regatta in 8th overall.
Canada's PR2 mixed double crew, Jessye Brockway (Gorge Narrows Rowing Club) and Jeremy Hall (Edmonton Rowing Club) finished 6th in the B Final, rounding out their Paralympic regatta in 12th overall. Great Britain won gold in both mixed categories.
"I'm proud of our journey here," said Hall. "From the partner search, to dealing with covid, and finally getting that last chance spot to be here. There have been lots of bumps in the road and feel proud that we made it here."
This is the fourth time that rowing has been part of the Paralympic Games. It debuted in Beijing 2008 and the quality of the competition has grown steadily since. Originally raced over 1000m, this is the first Paralympic Games that para rowing has been raced over 2000m. 
Team Canada Results
PR2 Mix2x
12th overall
 PR3 Mix 4+
8th overall
Full results can be found here.