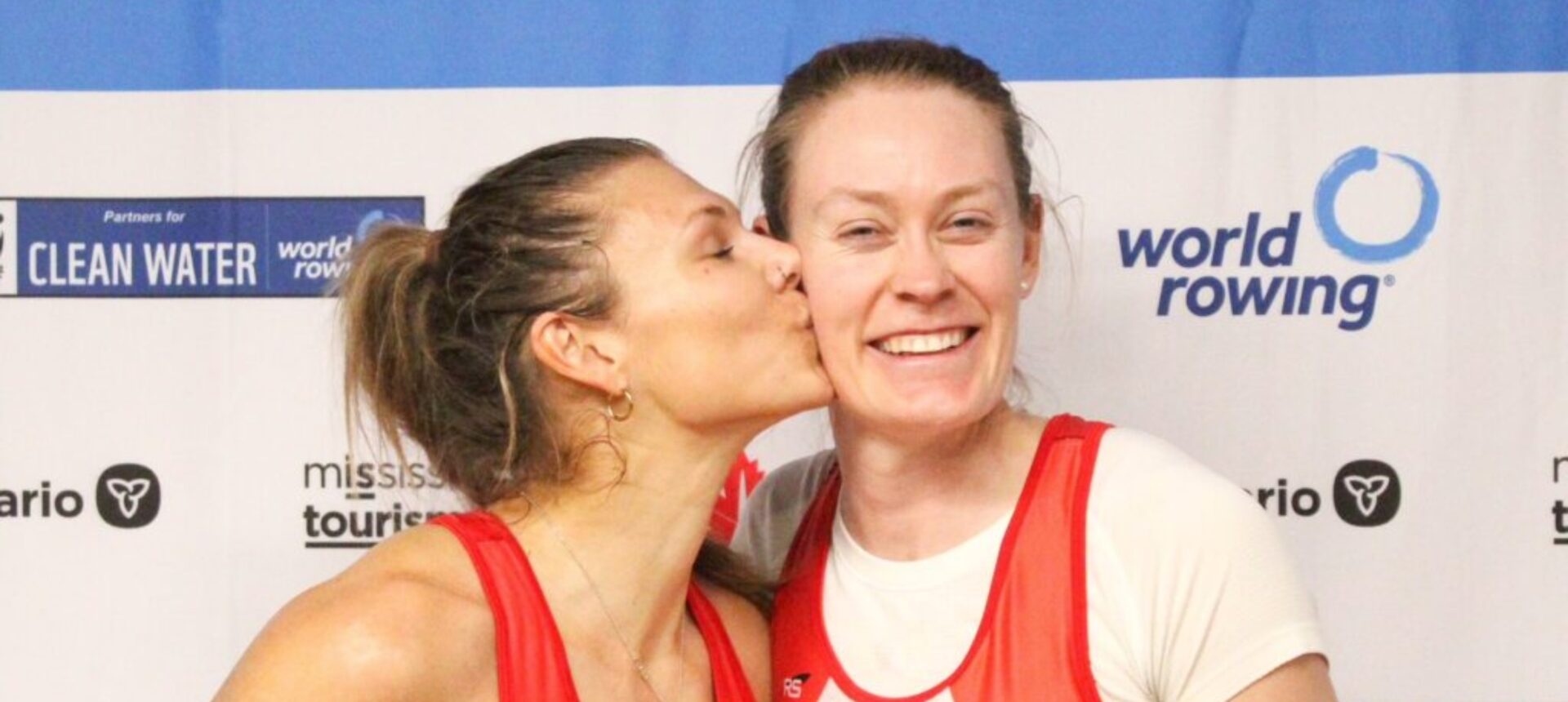 ---
Tokyo 2020 Olympic champions Kasia Gruchalla-Wesierski and Sydney Payne rowed their way to the podium at the 2023 World Rowing Indoor Championships finishing in silver and bronze positions respectively.
In a star-studded race, Ukraine's Olena Buryak came out on top to claim her seventh consecutive WRICH gold medal in the 23-29 age category (2000m).
Buryak was competing virtually from the Olympic Sports Centre in Kyiv and crossed the finish line in a time of 6:39.9, followed by Gruchalla-Wesierski (6:43.2) in second place, and Payne (6:52.6) in third.
 

 

View this post on Instagram

 
"It's so inspiring to be able to race alongside her (Olena Buryak) just seeing her name on my monitor was so special," said Gruchalla-Wesierski. "She's an inspiration every time we hop on the erg. We think about her, and we talk about her at our training centre. We talk about how strong she is and we're always thinking about her and her country. We're just so proud that she's pushing on and pursuing the sport."
Gruchalla-Wesierski and Payne, both members of the Tokyo 2020 gold medal-winning women's eight were making their debuts at the WRICH, after a run of success on the water competing for Canada over the last several years. They had the crowd at the Paramount Fine Foods Centre in Mississauga behind them, as they both started off their 2023 competitive season with strong performances they hope will translate to continued on-water success in a pre-Olympic year.
The current Olympic champions where joined at the competition by previous Canadian Olympians Phil Monckton and Mike Forgeron in competing against the world's best indoor rowers.
 

 

View this post on Instagram

 
"Honestly, I'm proud of how close we were to Olena," said Gruchalla-Wesierski after the race. "She's held the world record for so long, she's deeply respected and to be within a few seconds of her is just huge, especially at this point in the season where we're just getting out of volume so we're pretty proud."
Both athletes see the value in how a competitive indoor event, at this point in the calendar, helps their focus for the important season ahead. 
"Any time we get to get on the start line and practice the race nerves, getting in the zone, dealing with distractions, and getting to go through a whole race is hugely important, we don't get to race very often in rowing," said Payne. "So even if it's indoors it's a great opportunity."
"I think we both felt the nerves today, and it was really nice to feel that again," said Gruchalla-Wesierski. "Our old teammate used to say 'pressure is a privilege' all the time and I think that's really resonating with us at this point in the season."
For more results and details on the event, go to worldrowing.com.