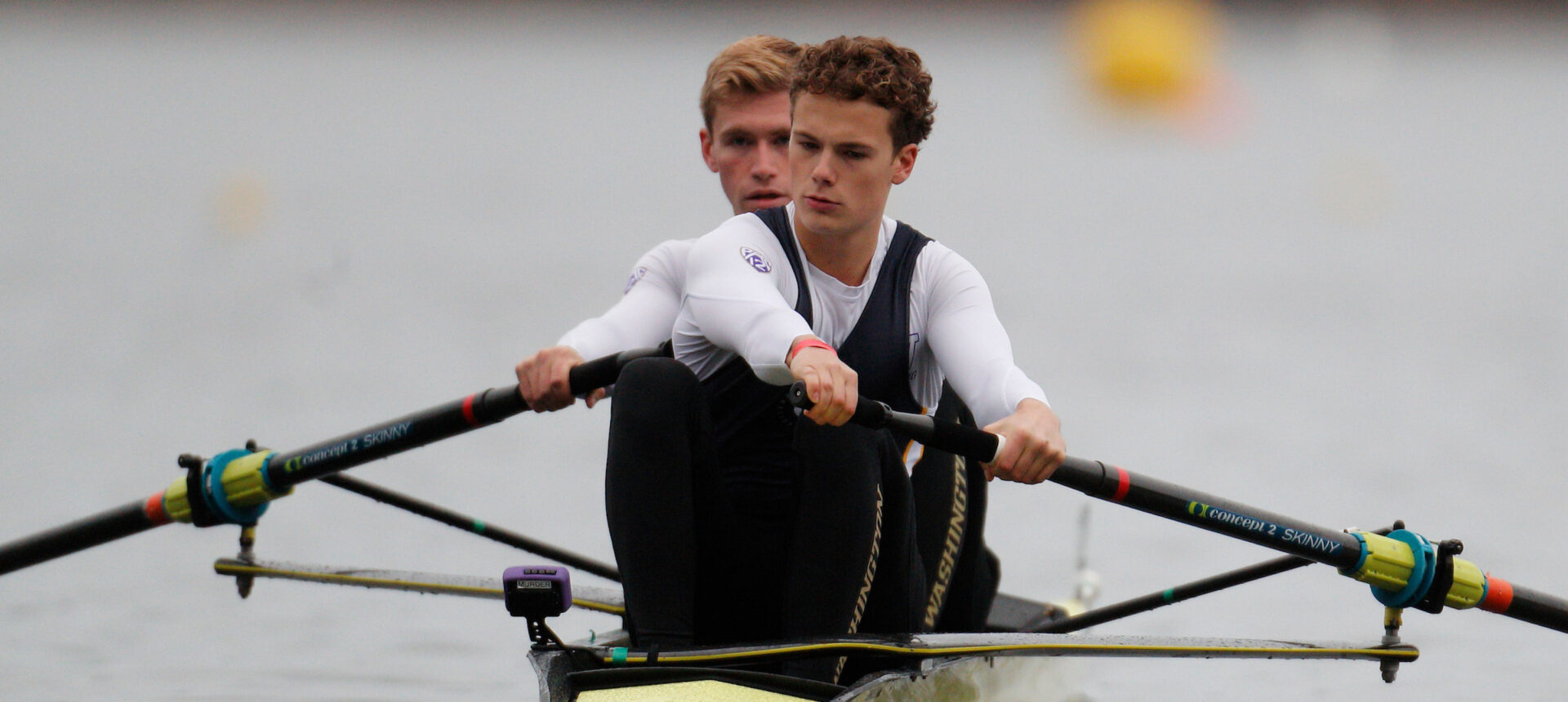 ---
Saturday November 13, 2021 – Victoria, BC
IMMEDIATE RELEASE
International medallists and up-and-coming NextGen rowers raced for national titles this weekend at Elk Lake in Victoria, BC at the 2021 National Rowing Championships, the first national regatta held since 2019.
Over 190 athletes competed in singles and pairs events on November 12 and 13, including seven Para rowers making their racing debut.
Four trophies named after RCA alumni were awarded to the National Champions in the men's and women's singles and pairs, while another trophy recognized the top Para athlete performance (winners listed in the results below).
Full Results
Photos (editorial use only, credit RCA/Kevin Light)
National Rowing Championships Results
Women's Single Sculls
Marilou Duvernay Tardif (QC) – Gold *Silken Laumann Plate winner
Grace VandenBroek (ON) – Silver
Shannon Kennedy (ON) – Bronze
U23 Women's Single Sculls
Grace VandenBroek (ON) – Gold
Katie Clark (BC) – Silver
Hailey Mercuri (ON) – Bronze
Junior Women's Single Sculls
Cait Whittard (ON) – Gold
Autumn Crowe (ON) – Silver
Leah Miller (MB) – Bronze
Lightweight Women's Single Sculls
Karissa Riley (AB) – Gold
Mary Law (BC) – Silver
Ehren Paterson (BC) – Bronze
U23 Lightweight Women's Single Sculls
Karissa Riley (AB) – Gold
Mary Law (BC) – Silver
Ehren Paterson (BC) – Bronze
PR1 Women's Single Sculls
Ebba Einarsson (BC) – Gold
Sierra Roth (AB) – Silver
Stacey Tetz (BC) – Bronze
PR2 Women's Single Sculls
Jessye Brockway (BC) – Gold *Lagoa Rio Trophy winner
Men's Single Sculls
Curtis Ames (AB) – Gold *Derek Porter Trophy winner
Sam Stewart (ON) – Silver
William Simpson (ON) – Bronze
U23 Men's Single Sculls
Sam Stewart (ON) – Gold
William Simpson (ON) – Silver
Andrew Hubbard (AB) – Bronze
Junior Men's Single Sculls
Payton Gauthier (ON) – Gold
Giancarlo DiPompeo (ON) – Silver
Owen Bartel (ON) – Bronze
Lightweight Men's Single Sculls
Stephen Harris (ON) – Gold
Thomas Markewich (SK) – Silver
Emerson Crick (NS) – Bronze
U23 Lightweight Men's Single Sculls
Stephen Harris (ON) – Gold
Thomas Markewich (SK) – Silver
Emerson Crick (NS) – Bronze
PR1 Men's Single Sculls
Mike Sienen (BC) – Gold
David Sagal (AB) – Silver
Women's Pair
Kirsten Edwards & Alexis Cronk (BC) – Gold *Kathleen Heddle & Marnie McBean Plate winners
Olivia McMurray & Kendra Hartley (AB) – Silver
Jessie Loutit & Karen Lefsrud (AB) – Bronze
U23 Women's Pair
Kirsten Edwards & Alexis Cronk (BC) – Gold
Shaye De Paiva & Gabrielle Yarema (AB) – Silver
Mikaela Holthuis (AB) & Nicole Cusack (BC) – Bronze
Junior Women's Pair
Gabriella Worobec (AB) & Stella Fraser (BC) – Gold
Mira Calder & Teagan Anne Blue (BC) – Silver
Jacquie Groenewegen & Ava Semeniuk (ON) – Bronze
Men's Pair
Peter Lancashire & Jack Walkey (BC) – Gold *George Hungerford & Roger Jackson Trophy winners
Steven Rosts & Adam Krol (ON) – Silver
Alexander Gonin & Mattijs Holler (BC) – Bronze
U23 Men's Pair
Peter Lancashire & Jack Walkey (BC) – Gold
Steven Rosts & Adam Krol (ON) – Silver
Alexander Gonin & Mattijs Holler (BC) – Bronze
Junior Men's Pair
Grayson Laycock & Max Pally (SK) – Gold
Alexander Joiner & Ellington Peacock (BC) – Silver
Edison Luke & Connor Bohlmann (BC) – Bronze
For more information:
Colleen Coderre
RCA Communications Lead
comm@rowingcanada.org
Liz Montroy
RCA Communications and Events Coordinator
lmontroy@rowingcanada.org