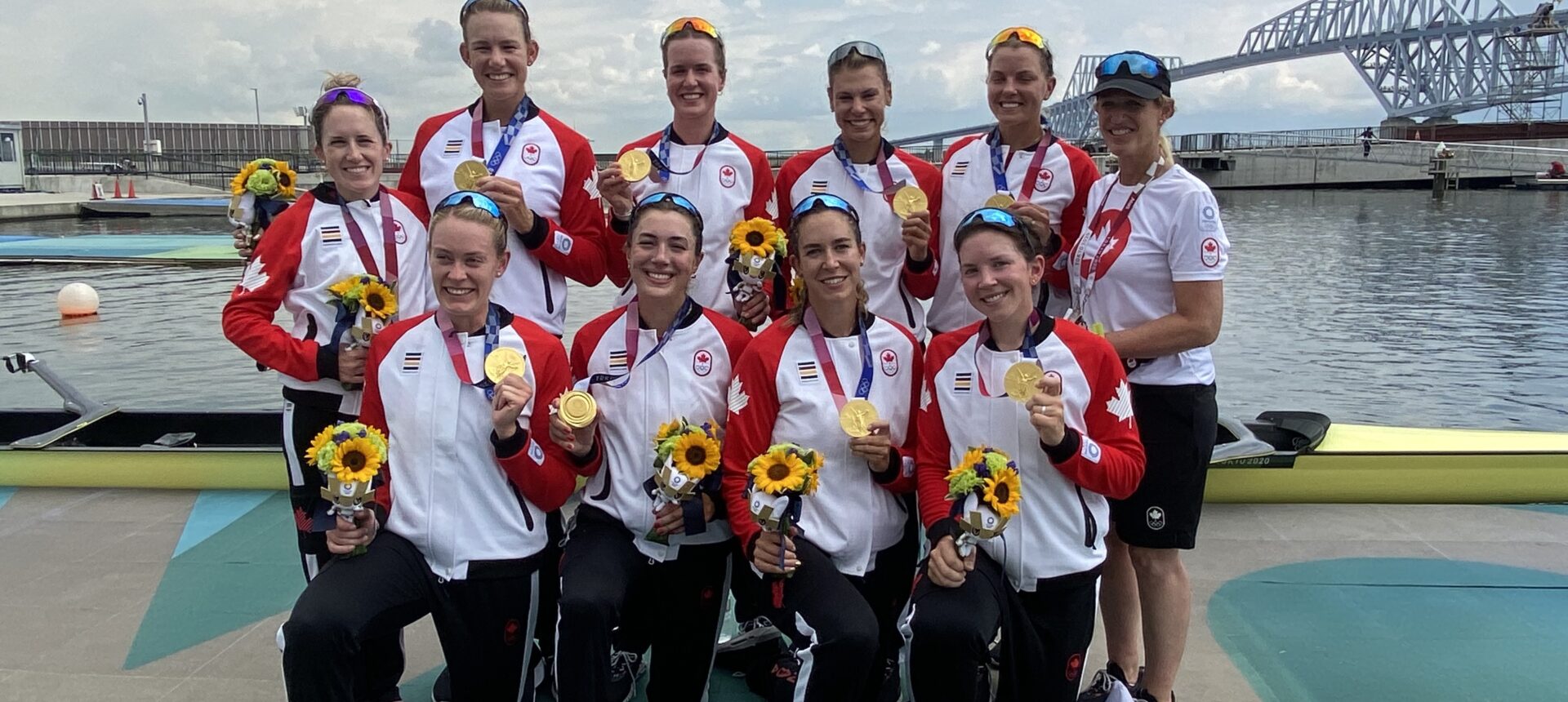 ---
Michelle Darvill, coach of Canada's Olympic champion women's eight, has been named the Coaching Association of Canada (CAC) 2021 Coach of the Year.
This award is given in recognition of a coach's outstanding achievements leading successful sport performances and exhibiting excellence in sport values.
The recipient of this award guides their athletes to success in sport and in life by instilling in them the values of honesty, integrity, a positive attitude, competitiveness, and a love of sport. This coach leads by example and consistently demonstrates a dedication to lifelong learning and continuous improvement.
"The CAC is proud to recognize Michelle with the Coach of the Year Award," says Lorraine Lafrenière, Chief Executive Officer of the CAC. "It has been so inspiring to see coaches across Canada guide their athletes to overcome recent challenges and succeed on the world stage. The resilience and confidence of the Canadian Women's Eight Rowing Team in Tokyo speaks highly to Michelle's leadership."
Michelle has extensive experience coaching with the Canadian National Team, having served in assistant and lead coach roles with the Senior and NextGen Women's Teams from 2004 to 2018. As an NCCP certified Performance Coach, she has led numerous crews to podium finishes at the World Championships, World U23 Championships and Pan American Games.
"We are so proud of Michelle," said RCA CEO Terry Dillon. "The approach she took with the women's sweep group represents the blueprint for athlete centered success on a world stage. We are pleased to see that recognized through this award!"
Prior to coaching, Darvill represented both Canada and Germany internationally, winning World Championship medals for both countries, one gold and one silver for Canada, and two gold and one bronze for Germany.
"Michelle has been so more than a coach to me," said Olympic gold medallist, Christine Roper. "She was my first coach on the national team during U23s and she has been present throughout my career, and having her coach us in Tokyo felt poetic. I think what makes her such a good coach is not only her attention to detail and knowledge of the sport, but that she takes the time to better her athletes as individuals as well. I am very thankful to her for everything she taught me."
Congratulations to Michelle Darvill on a well-deserved award and recognition from our partners at the Coaching Association of Canada.
Other very notable CAC recognitions include Phil Marshall, coach of the women's bronze medallist pair, Caileigh Filmer and Hillary Janssens.
Martin George of Rowing BC was also the recipient of the 2021 National NCCP Coach Developer Award.
For more information, check out https://coach.ca/