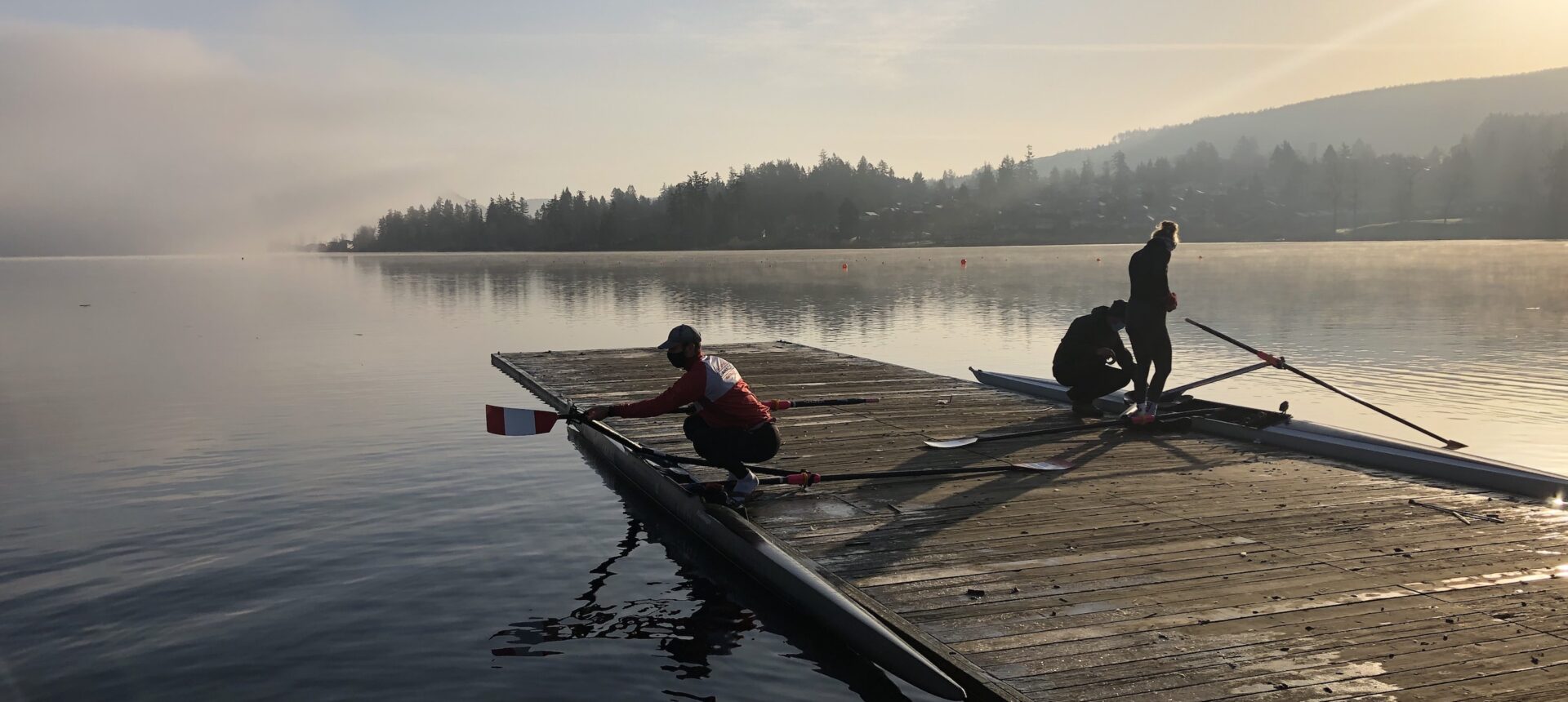 ---
Spring has sprung at Quamichan Lake and so too has construction of RCA's temporary National Training Centre facilities on the Duncan Community Lodge site. While the lake has been a National Team training destination for nearly a decade, it is quickly becoming a permanent home and training environment for a growing number of athletes and coaches.
"Training at Lake Quamichan throughout the winter and into the spring season has been a great experience," said Elisa Bolinger (Ontario), a NextGen athlete who relocated to Duncan last September to train. "The lake supplies a backdrop of mountains, low boat traffic, and mainly flat water to provide the foundations for athletes to make improvements. The coaches and the community have been very helpful and supportive in ensuring an efficient and effective training environment. I am pleased with my experience thus far and look forward to seeing the changes that lay ahead."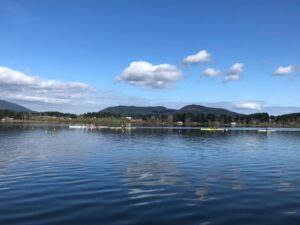 The Art Mann Park site has been an invaluable training base for the National Team throughout the pandemic, enabling RCA to create a safe training environment for a larger number of athletes than would have been possible at Elk Lake alone. 
"We currently have 15 athletes training regularly in the Cowichan Valley, with our Tokyo 2020 group using Quamichan Lake periodically," said Iain Brambell, RCA High Performance Director. "It has not been easy for our inaugural group in Duncan, but this is not unlike the reality faced at many rowing sites across Canada where local restrictions have impacted how we train. The pandemic has certainly delayed the planning and fundraising efforts necessary to achieve our vision of a National Training Centre at Quamichan Lake, so it is exciting to see progress made with our new temporary training facilities."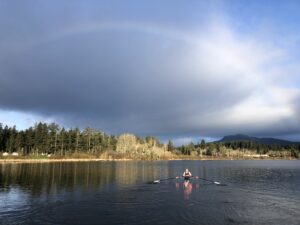 The Duncan training squad will soon have temporary training amenities to see them through until the permanent National Training Centre can be built. A steel shell shelter was recently constructed to house the fleet of training shells and two portable trailers, offered for use by the North Cowichan Municipality, have been relocated to the site. The trailers will soon be renovated to provide heated changing areas, complete with showers and bathroom facilities. Additionally, grading work is being done to make the training site fully accessible for Para rowing athletes.
The team currently has access to leased space in the Duncan Community Lodge building where they will have a dedicated lounge and kitchen area where athletes can rest and refuel between training sessions. On the main floor, the lodge's idle dance floor has been outfitted with rowing machines and other equipment to create an indoor training space.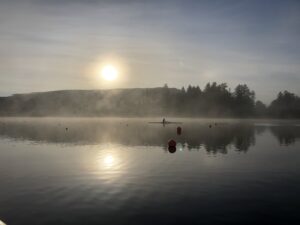 "It's truly inspiring to see the dedication and commitment, not just of the National Training Centre athletes, but of rowers across the country who are rising to the challenge and reaping the physical and mental health benefits of participating in our sport and being part of the Canadian rowing community," said Terry Dillon, RCA Chief Executive Officer. "We can't wait to continue building relationships in North Cowichan and creating a world-class environment for our athletes to train in."
More information on RCA's National Training Centre and Facilities Strategy