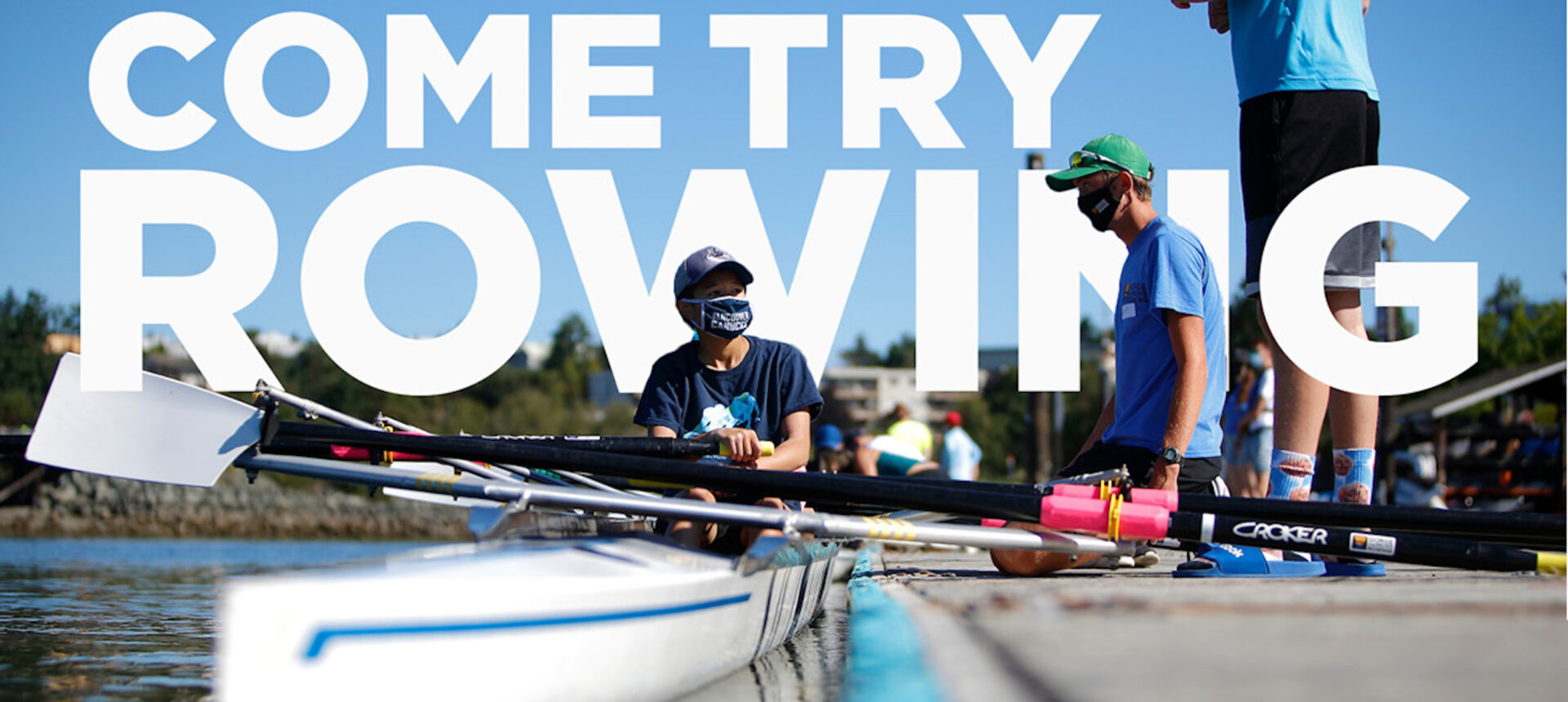 ---
Discover rowing with us this May for the second annual National Come Try Rowing Day!
In conjunction with RCA and Provincial Rowing Associations, clubs across the country are hosting free introductory rowing sessions on Saturday May 28 and Sunday May 29, 2022. These sessions are designed to provide individuals new to rowing with their first on-water experience in a safe and welcoming environment.
The inaugural National Come Try Rowing Day was held last June, and saw PRAs, clubs, club staff and volunteers safely introduce over 750 Canadians to rowing within pandemic restrictions.
"What an energetic, fast paced and exciting event to come to the Gorge Narrows Rowing Club! Last year we had children, parents, friends and families out, hopping into boats with our junior and master club members and could not have been filled with more enjoyment," said Noa Hardcastle, Gorge Narrows Rowing Club. "Through rowing, popsicles, and sunscreen, not only did last year's summer Come Try Rowing Day bring the local community together, but also made our club community stronger. We cannot wait to get more people out on the water this spring to share our love of rowing."
"The Don Rowing Club looks forward to another successful event," said Julie-Anne Fiore, Don Rowing Club Director. "As restrictions are lifted, people will be looking for new sport to join and National Come Try Rowing Day is the perfect opportunity to try rowing. Last year's event at the Don Rowing Club was a tremendous success with many residents and community partners trying rowing for the first time. Thank you to RCA for offering this creative and fun way to introduce this wonderful sport to more and more people."
A full list of National Come Try Rowing Day events taking place across Canada can be found HERE. Additional events may be added to this list over the coming weeks.
Connect with us @rowingcanada on social media: #ComeTryRowing #EssayezLAviron