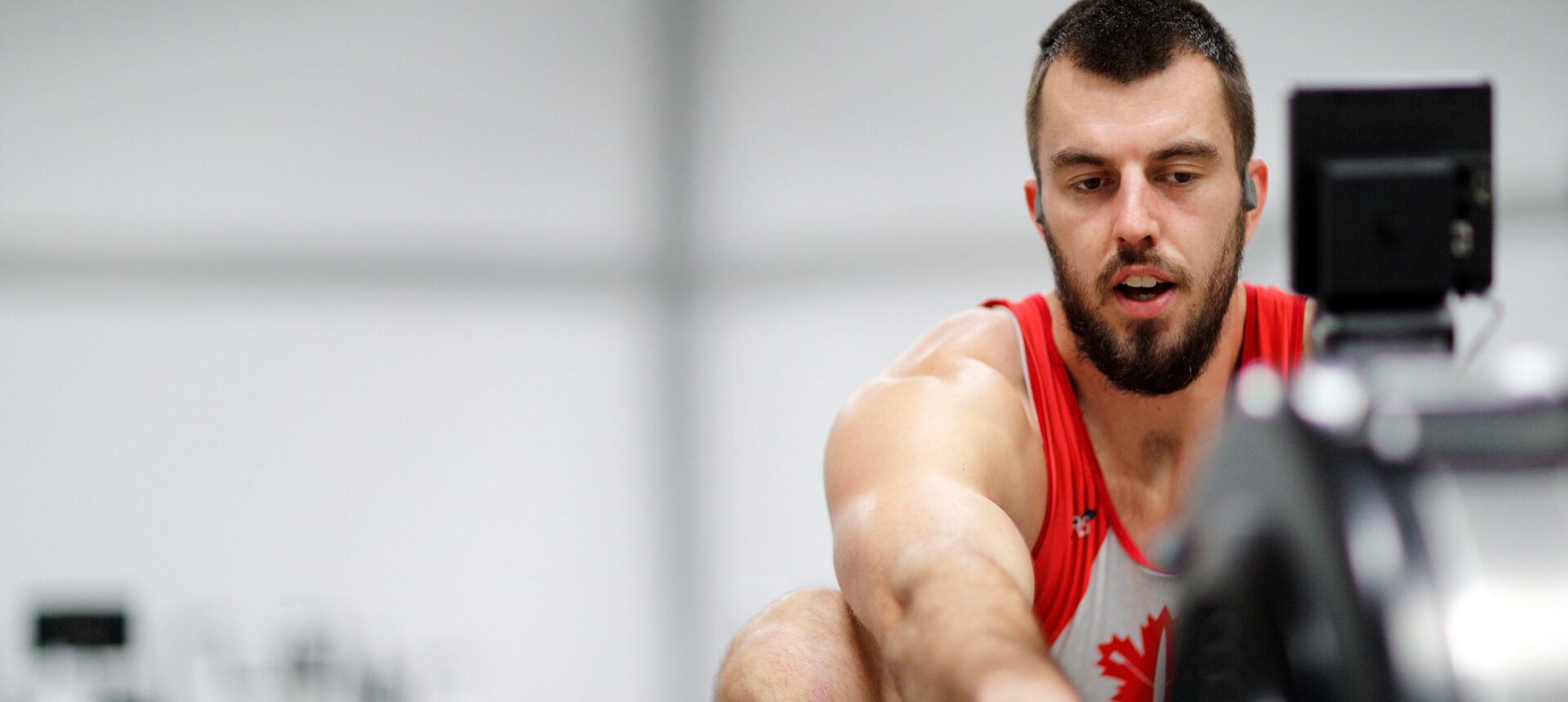 ---
About Us
Rowing Canada Aviron (RCA) is a non-profit organization recognized by the Government of Canada and the Canadian Olympic Committee as the national governing body for the sport of rowing in Canada. 
Overview
Indoor rowing is a growing discipline of our sport. It is often used to complement on-water training and is also offered as standalone indoor rowing programs at many rowing clubs. Indoor rowing machines are found in homes, gyms, fitness facilities, and community centres. Indoor rowing is also incorporated into popular fitness programs (e.g. F45, CrossFit, Orangetheory Fitness) and delivered by boutique indoor rowing fitness studios.
For many individuals, their only connection with rowing is via the indoor rowing machine. As the national governing body for rowing in Canada it is important to us that those providing instruction to indoor rowing participants have the appropriate training to ensure that participants are aware of proper rowing technique and training principles so they can avoid injury, and that programming is fun and engaging so they have an enjoyable experience and want to continue rowing.
Accordingly, RCA is seeking requests for proposals from consultants to complete the business case and delivery model recommendations for an RCA Indoor Rowing Instructor Accreditation Program that would be appealing to all those involved in instructing indoor rowing programs in Canada.
Deliverables
1. Conduct research into Fitness Instructor Accreditation programs (e.g. yoga, indoor cycling etc.) that are delivered in Canada.
2. Submit a final written report to RCA that includes the following:
General overview of trends and considerations related to Fitness Instructor Accreditation programs in Canada
Indoor Rowing Accreditation Program options, in priority order, that include:

Business case
Delivery model
Risk Mitigation – legal and insurance considerations

Final recommendations to RCA regarding pursuing this initiative, and if applicable next steps including areas of focus for pilot programs
3. Deliver a presentation to RCA on overall insights and recommendations, with opportunity for questions and answers.
Areas of Assessment
The research should gather information and insights so ultimately the final report will include recommendations at minimum to the following:
Delivery models for an RCA Indoor Rowing Instructor Accreditation Program:

Frequency of initial training/requirement to renew accreditation
Accreditation fees
Training and assessment delivery model – virtual/in-person, length, attendee experience, etc.
Oversight bodies – jurisdiction (e.g. national, provincial/territorial, regional)
Curriculum focus – technique, atmosphere/experience, physiological
Engagement with program participants (new and ongoing)
Any nuances related to delivery of stand-alone indoor rowing programs vs those with indoor rowing incorporated into multi-activity programs

Business case model for RCA

An estimate # of participants who would complete this programming in year 1-3 and beyond based on rhythm of recommended accreditation renewal
An estimate of the profit in years 1-3, based on detailed revenues and delivery costs

Risk Mitigation

Insurance and legal implications, including cost
The information gathered and outlined in the final report should be sufficient so RCA can determine if there is value in proceeding with this initiative.
Timelines
Proposal Submission Deadline: October 24, 2022
Successful Candidate/Company Selected By: November 21, 2022
Final Written Report Deadline: February 15, 2023
Proposal Requirements
In order to be considered for this contract, please provide the following information in your proposal:
Introduction, including company or candidate overview and interest in this project
A summary of relevant qualifications, skills and experience with equivalent projects
A summary of the proposed approach to achieving the deliverables within the timeframe
At minimum 3 professional references
Consulting fee and/or fee structure
Selection Process
Proposals will be evaluated based on the following criteria:
Quality and detail of the proposal matching the requirements of the RFP
Experience and fit in being able to deliver project outcomes
Cost
A brief interview may be required as part of the selection process to determine the top candidate.
Submission Process
Please submit your proposal via email to Jennifer Fitzpatrick, RCA Director of Partnerships and Sport Development (jfitzpatrick@rowingcanada.org), by October 24, 2022.