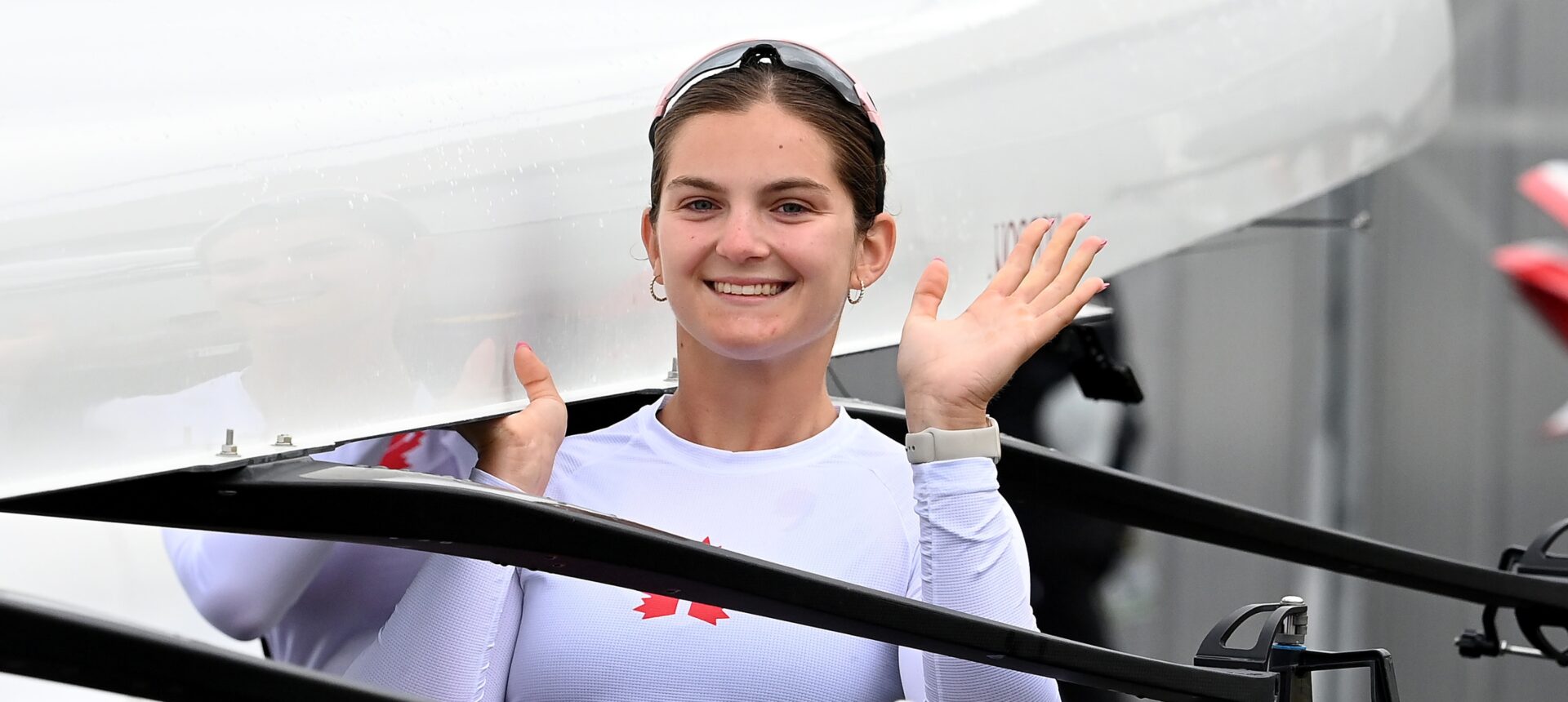 ---
Rowing Canada Aviron (RCA) will be proudly represented by 13 rowers at the 2023 World Rowing Under-19 Championships (WRU19CH) in Paris, France, from August 2 to 6, 2023. Fifty-three nations will be represented at the Under-19 World Rowing Championships by more than 615 athletes in 14 boat categories. Weather conditions have had an impact on the first day of competition and the action will start on Thursday, August 3.
Canada will be represented by all five of its crews on the first day of competition on Thursday, starting with Lucas Maroney in the Men's Single (JM1x) heats at 8:48am local time / 2:48am ET / 11:48pm PT (Wednesday), before the Women's Pair (JW2-) of Sarah Stacey and Makeda Harrison race their heats at 9: 48am local time / 3:48am ET / 12:48am PT, and the Men's Pair (JM2-) of Connor Bohlmann and Peter Scaccabarozzi race at 10:18am local time / 4:18am ET / 1:18am PT.
Le quatrième équipage en action est le quatre de pointe féminin (JW4-) composé d'Ingrid Eshuis, Emma Goedhart, Novella Rusman et Stella Bittman qui s'affrontent dans leur série à 10:18am heure locale / 4:18am ET / 1:18am, avant que le dernier équipage en action jeudi, notre quatre de couple féminin (JW4x) composé de Clara Van Dyk, Madeson Scott, Julia Teixeira et Autumn Crowe s'affrontent dans les séries à 11:09am heure locale / 5:09am ET / 2:09am PT.
Here's how to follow the event on mobile, tablet or computer:
The provisional times table for the races is available here, and entries for all races is available here.
Live race tracking and live audio will be available for ALL races at www.worldrowing.com.
Join the conversation!
Use the hashtags #WRU19CH and #WRU19CHParis and #UnitedByWater and tag us @RowingCanada if you follow our teams in action.