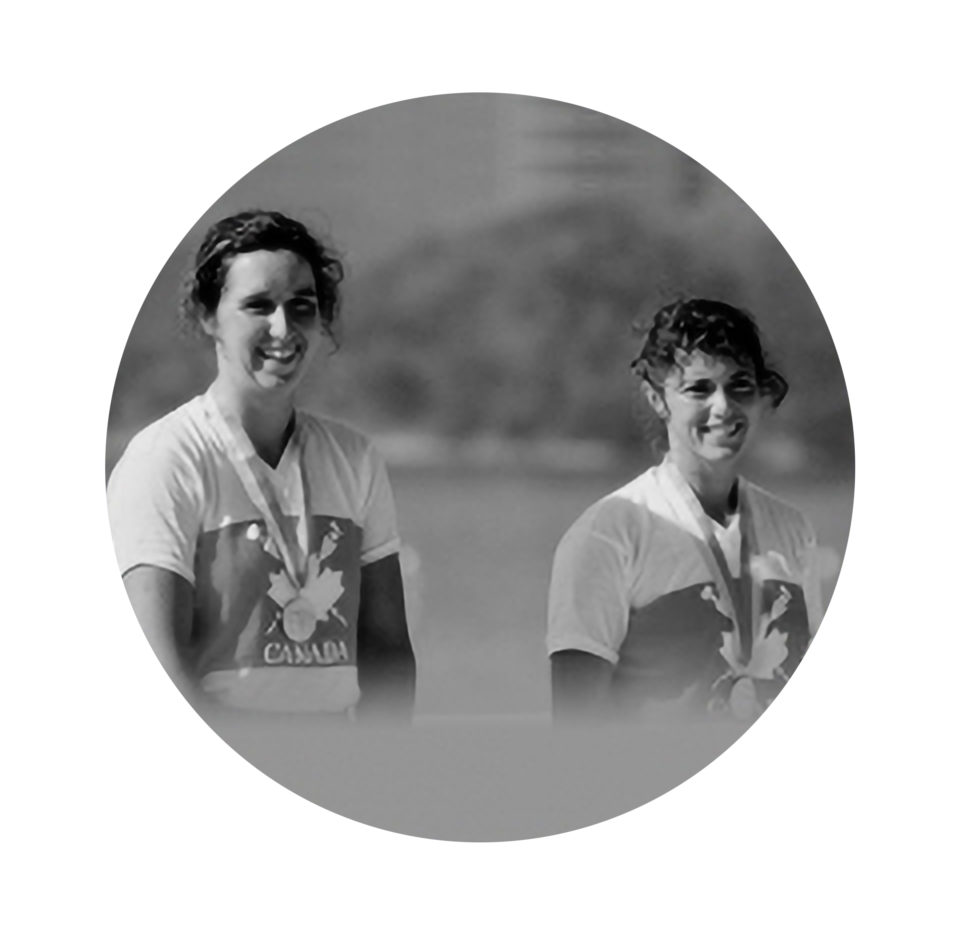 Tricia Smith and Betty Craig (W2-)
2018 Inductee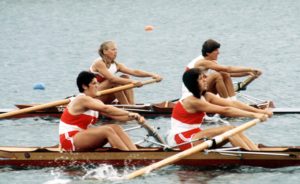 Betty Craig and Tricia Smith are pioneers of elite Canadian women's rowing. They competed at the first Olympics to include women in rowing in Montreal in 1976, and together they won three World Championship medals and an Olympic silver medal in the coxless pair. 
Marion Elizabeth "Betty" Craig was born in Brockville in 1957 and took up rowing in 1973. She was a rising star on the Canadian rowing scene in the mid-1970s, beginning her long international career with a trip to the 1976 Olympics, where she came fifth in the coxless pair alongside Smith. She won bronze and silver with Susan Antoft at the 1977 and 1978 World Championships respectively, and then finished seventh in the coxed four crew at the 1979 World Championships. This was her only departure from the coxless pair at a major international regatta.
Craig was selected to compete at the 1980 Olympics, but was forced to stay home after Canada joined the boycott of those Games.
The following year she renewed her partnership with Smith and the duo went on to capture silver, bronze, and bronze at the 1981, 1982, and 1983 World Championships. However, their greatest achievement came in 1984 when they earned silver at the Olympics in Los Angeles
Craig retired after the Games, but returned with Smith in 1987 to win the Canadian Championships. After an eighth place finish at that year's World Championships, Craig retired for good with three bronze and two silver World Championship medals and one silver Olympic medal. She was made a member of the Brockville and District Sports Hall of Fame in 1995.
Patricia Catherine "Tricia" Smith was born in 1957 in Vancouver, and was an accomplished swimmer in a family of top athletes before learning to row at age 16. She quickly found her calling above the water, rather than in it, and continued to row and study at UBC.
In her illustrious international rowing career spanning from 1976 to 1988, she won a gold medal at the Commonwealth Games, seven World Championship medals, and an Olympic silver medal. She has the distinction of competing in every women's sweep boat class (2-, 4-, 4+ and 8+) at the international level. 
While this induction honours and celebrates Smith's athletic achievements, it would be remiss not to mention her sport leadership accomplishments, most notably her positions as past Vice President of FISA, current President of the Canadian Olympic Committee, Member of the International Olympic Committee, Member of the Order of British Columbia, and Member of the Order of Canada.
Photos: Canadian Olympic Committee
---
Career Highlights
1984 SILVER (W2-) – Olympics
1983 BRONZE (W2-) – World Championships
1982 BRONZE (W2-) – World Championships
1981 SILVER (W2-) – World Championships