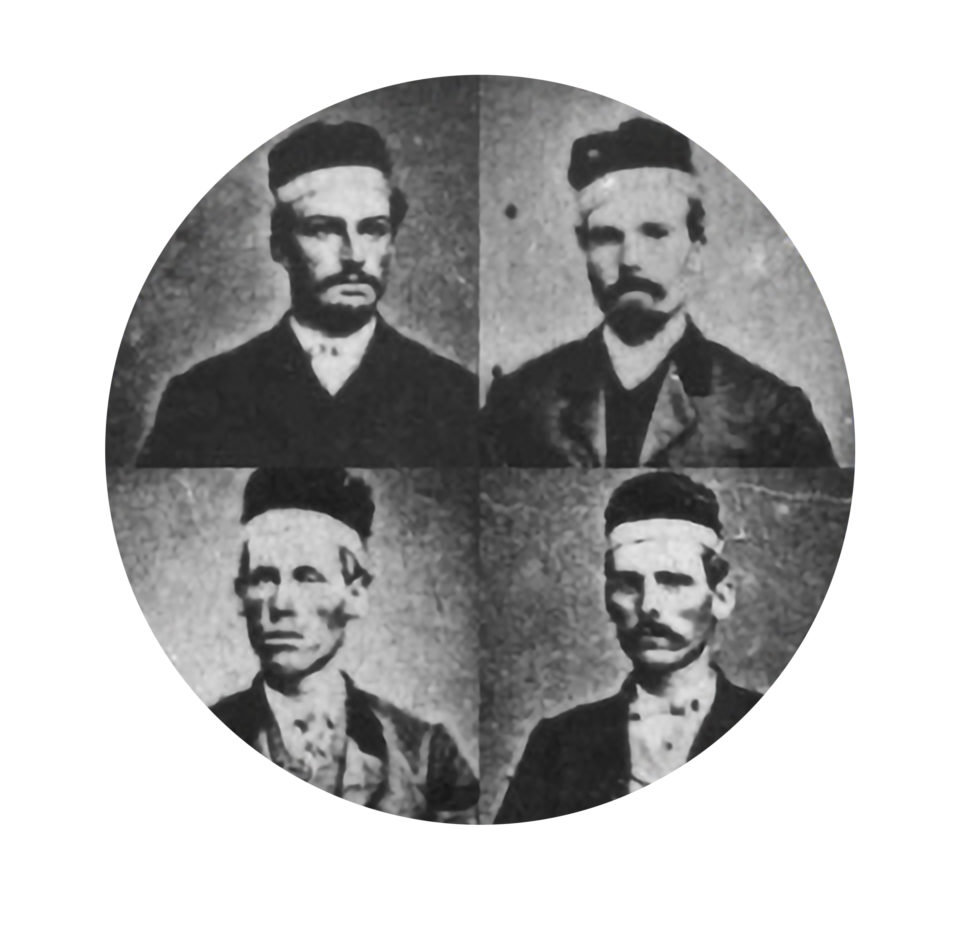 The Paris Crew
2016 Inductee
Hailing from St. John, New Brunswick, the Paris Crew was the first international sporting champion of the newly confederated country of Canada. Robert Fulton, George Price, Samuel Hutton and Elijah Ross made their living on the water, all of them fisherman except for Ross, who was a lighthouse keeper.
The quartet won its first race in 1863, and went on to be crowned provincial champions in 1865, making them heroes in their hometown. Travelling to France in 1867 to compete at the Paris Exhibition, the foursome astounded the skeptical crowds by beating the illustrious Europeans and capturing the World Championship title. Their victory in the French capital made headlines across Canada and around the world, and they were thereafter dubbed the Paris Crew.
The following year, the four champions travelled to the United States to defend their world title.  The Americans, absent the year before in Paris, challenged the legitimacy of the World Champion title that had been bestowed upon the Canadians.
Racing the Americans on their home turf, the Canucks once again came away victorious, solidifying their status in the rowing world as the preeminent crew of the era.
With the exception of one race in 1870 (their boat flooded and thus allowed a rare victory for their British challengers), the four men remained unbeaten until their retirement from the sport in 1876.
The numerous international accomplishments of these four men electrified a young nation, helping to stir feelings of national pride from coast to coast. It also gave Canada its first national heroes, helping to forge an identity for the bourgeoning nation.
---
Career Highlights
Became Canada's first ever international sporting champions by winning the 1867 World Championships
1868 World Champions