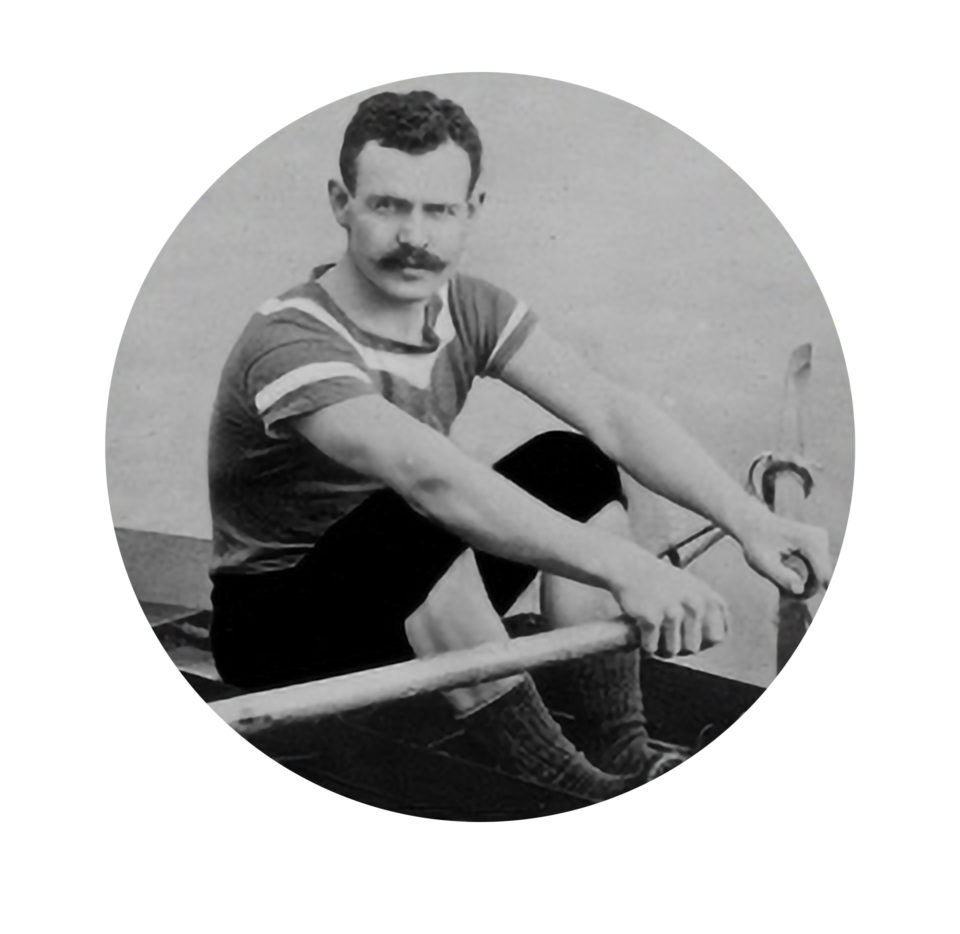 Ned Hanlan
2016 Inductee
Category

Athlete

Place of Birth

Toronto, ON
Born in 1855, Edward "Ned" Hanlan is widely regarded as Canada's first individual sporting hero. Hanlan grew up on the west part of Toronto Island, an area that would later be recognized as Hanlan's Point. 
Using the surrounding waters as his training ground, the young rower garnered fame in his native city by winning the sculling regattas that were held in the harbour, a popular feature of Toronto life at the time. 
Considered the father of the modern rowing technique, the Boy in Blue (aptly named because of his racing colours) was the first to master the sliding seat, an advantage that proved invaluable and which led him to numerous victories.
In 1877, Hanlan won the Canadian Championships by beating New Brunswicker Wallace Ross.  The following year he captured the American title by defeating the renowned Ephraim Morris of Pittsburgh. 
Hanlan secured the trifecta of national trophies when he added the English title to his Canadian and American crowns. Beating William Elliott in superb fashion in 1879 on the River Tyne, he secured the English Championship, along with a well-deserved page in the history books.
Despite this impressive resume, Hanlan still had his eye on one last prize. The Toronto rower's last goal was to win the World Championships. In 1880, racing on London's historic Thames River, Hanlan beat Australian Edward Trickett in front of 100,000 cheering spectators, becoming Canada's first World Champion in an individual or singles event.
Hanlan would go on to defend his title six times while winning over 300 other races over the course of his illustrious career.
In spite of having rowed on the waterways of the world's greatest cities, the world-class sculler returned to the waters of Lake Ontario following the culmination of his athletic career.  The Toronto shores would forever remain close to the waterman's heart. Hanlan became the first head coach of the newly formed University of Toronto Rowing Club in 1897, filling this post until the turn of the century.
Suffering from pneumonia in 1908, Hanlan passed away at the early age of 52.
---
Career Highlights
Canada's first individual sporting hero (1880 World Championships)
Won the Canadian (1877), American (1878) and English (1879) Championships
7-time World Champion