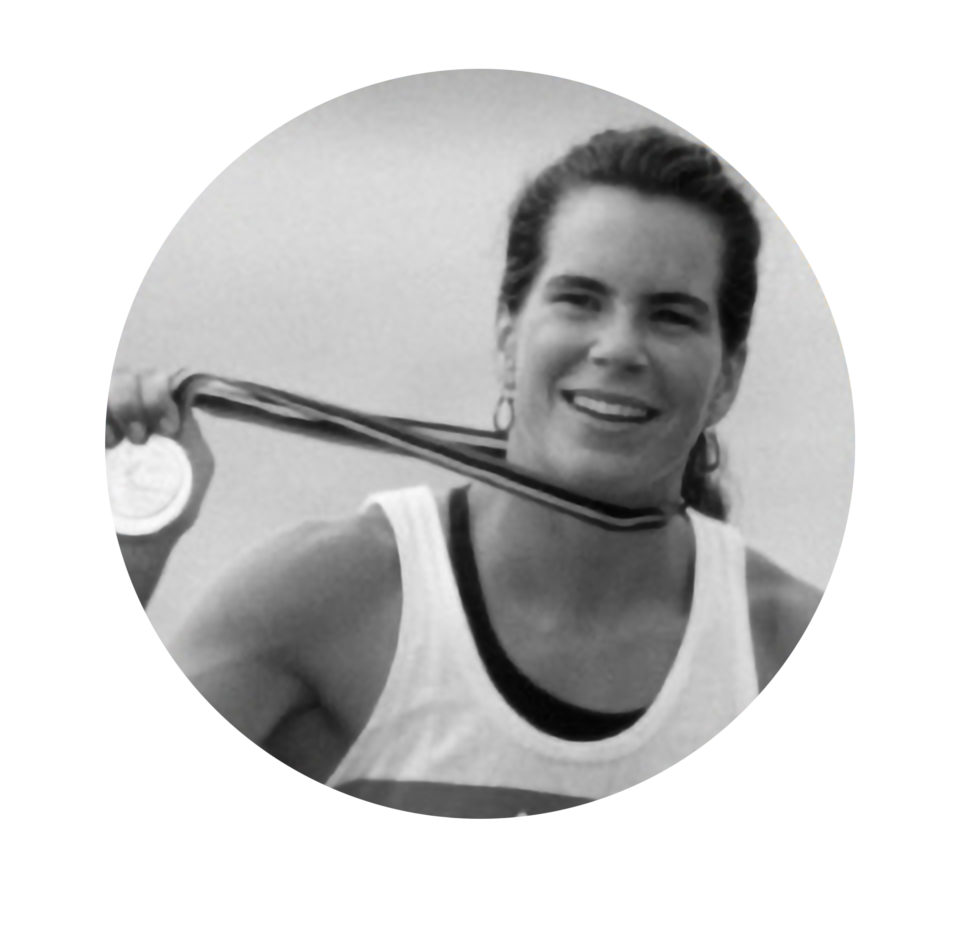 Marnie McBean
2016 Inductee
Category

Athlete

Place of Birth

Vancouver, BC

Date of Birth

January 28, 1968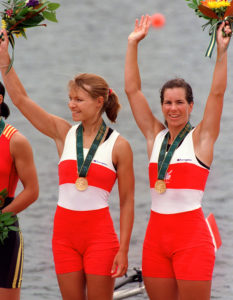 Born in Vancouver, Marnie McBean was an integral part of the Canadian rowing team at a time when it was dominating the racecourses of the world. McBean's inaugural year on the national team was 1986. Winning a bronze medal at the World Rowing Junior Championships, McBean's performance as a youngster that year foreshadowed a rowing career in which she would emerge as one of the great powerhouses of the sport.
Three years later, McBean competed at the World Championships, finishing fourth in the coxless four. She ended the following year with the same result at the 1990 World Championships.
In 1991, alongside her rowing partner and fellow Hall of Fame inductee Kathleen Heddle, McBean dominated the World Championship regatta, winning gold in both the pair and the eight.
This spectacular performance was repeated a year later at the 1992 Barcelona Olympics. Winning two gold medals on the Iberian Peninsula established McBean as one of Canada's preeminent athletes.
In her post Olympic year, McBean switched events, racing the single for the first time on the international stage. Once again finding success, she finished the season with a silver medal at the World Championships and legitimized herself as a force to be reckoned with in her new discipline.
In 1994, McBean reunited with Heddle, this time testing themselves in the sculling events. Racing at the World Championships together in the double, they came away with a well-deserved silver medal.
Competing in two events one year later, McBean won the gold medal in the double sculls while capturing the silver medal in the quadruple sculls at the 1995 World Championships.
Considered the favourite in the lead up to the 1996 Atlanta Games, McBean did not disappoint, winning her third Olympic gold medal in the double while taking home the bronze medal in the quadruple sculls.
This remarkable achievement allowed McBean to lay claim, at the time, to being the Canadian athlete with the most Olympic gold medals.
Stepping away from the boathouse in 1997, McBean returned for the 1998 season. Regaining her medal winning ways, the multidisciplinary rower won silver in the coxless four and a bronze medal in the eight at that year's World Championships.
This performance put McBean in select company, making her one of only two women internationally to have won a medal in every open boat class.
Slated to race the single at the 2000 Sydney Games, McBean was forced to withdraw with an injury. She retired from competitive racing shortly thereafter.
Photos: Canadian Olympic Committee
---
Career Highlights
1998 SILVER (W4-) – World Championships
1998 BRONZE (W8+) – World Championships
1996 GOLD (W2x) – Olympics
1996 BRONZE (W4x) – Olympics
1995 GOLD (W2x) – World Championships
1995 SILVER (W4x) – World Championships
1994 SILVER (W2x) – World Championships
1993 SILVER (W1x) – World Championships
1992 GOLD (W2-) – Olympics
1992 GOLD (W8+) – Olympics
1991 GOLD (W2-) – World Championships
1991 GOLD (W8+) – World Championships