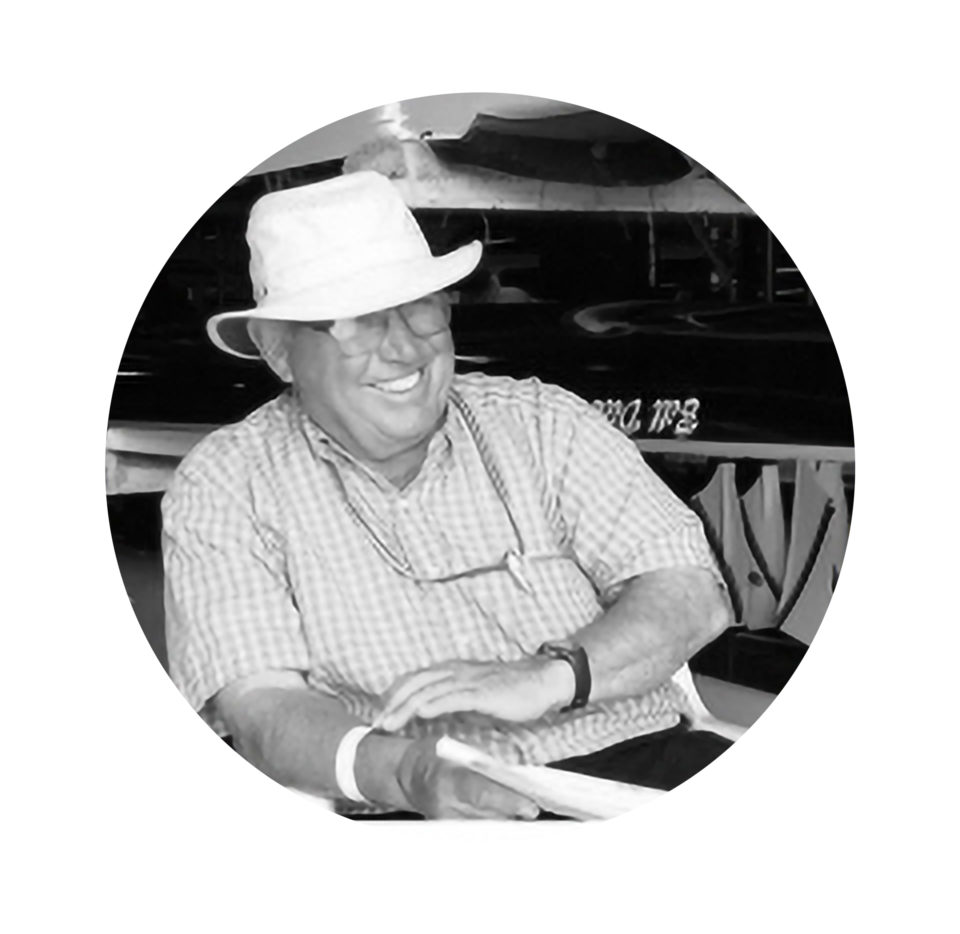 Jack Nicholson
2018 Inductee
Category

Builder

Date Deceased

December 1, 2014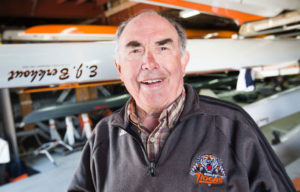 Jack Nicholson was an extraordinary rowing coach who dedicated his life to helping athletes of all levels to improve. He set a standard by which all volunteer coaches should be measured. Dedicated and selfless, Nicholson's passion for helping others never wavered. 
Born in 1932 and passed away in 2014, Nicholson called St. Catharines home for all of his 82 years. He graduated from St. Catharines Collegiate in 1948 and became a draftsman at a local company, raising a family of two daughters, Carey and Tracy. He joined General Motors and became an engineer until his retirement in 1988. Retiring allowed Nicholson to dedicate himself to full time volunteer coaching with his partner, Nancy Storrs.
Nicholson's impact on the St. Catharines rowing scene was unmatched. Throughout his long career he was a boat builder, club captain, coach and organizer. He was the first Head Coach of the Brock Badgers Rowing Team in 1964, and had coaching stints at Sir Winston Churchill, Niagara District and, most notably, a 42-year association with Ridley College and the Ridley Grads Boat Club. Nicholson coached athletes to success at every level – high school, club, university and national. He coached for Canada at four Olympics: 1980, 1984, 1988 and 2000. His most notable success was coaching the men's quad of Doug Hamilton, Robert Mills, Paul Doumat and Mel Laforme to a gold medal at the 1985 World Championships. They followed up with bronze medals in 1986 and 1987.
For his service as a coach, Nicholson was named the 1999 Row Ontario Coach of the Year and the 2004 and 2005 Rowing Canada Aviron Coach of the Year. In addition, he was awarded the Row Ontario President's Award, and was given the Rowing Canada Aviron Lifetime Achievement Award. He was inducted into the St. Catharines Sports Hall of Fame in 2014.
Nicholson was proud of his athletes' performances regardless of the medals or the accolades. He never let his athletes lose sight of the bigger picture. He once sagely said, "You never remember the races, you remember the people."
Nicholson was a master motivator and technical coach who knew how to set goals to keep his athletes, whether novices or national team members, improving. Former National Team and Ridley Grad member Fraser Berkout summed up Nicholson's philosophy when he said, "To keep an athlete motivated you have to have an attainable goal and then you move to the next goal. The paid coaches want you to become an Olympic medallist right away, but Jack was all about the process. And the process worked for everyone."
When Nicholson passed away in 2014, the rowing community took stock of his impact on the sport. Peterborough rowing coach Carol Love noted that "Jack's spirit was the thread that was interwoven through our sport." Nicholson had time for everyone, had incredible stamina (coaching up to three practices a day – and sometimes falling asleep in his coach boat), and was a giant despite his tendency to work in the background.
Rowing colleagues and friends described Nicholson as dedicated, generous, thoughtful and supportive. One of his former athletes, Olympian Fiona Milne described him as "the last of truly volunteer coaches around anywhere, the likes of which are likely never to be seen again." His daughter Tracey summed him up perfectly when she said, "He had to coach, and that's how he connected with the rest of the world."
The Jack Nicholson Coaching Bursary was established in 2015 in his memory to provide coaches with financial assistance to continue their growth, in Nicholson's spirit.
---
Career Highlights
Coached Canadian athletes at four Olympics (1980, 1984, 1988, 2000)
Coached athletes to medals at the 1985, 1986 and 1987 World Championships