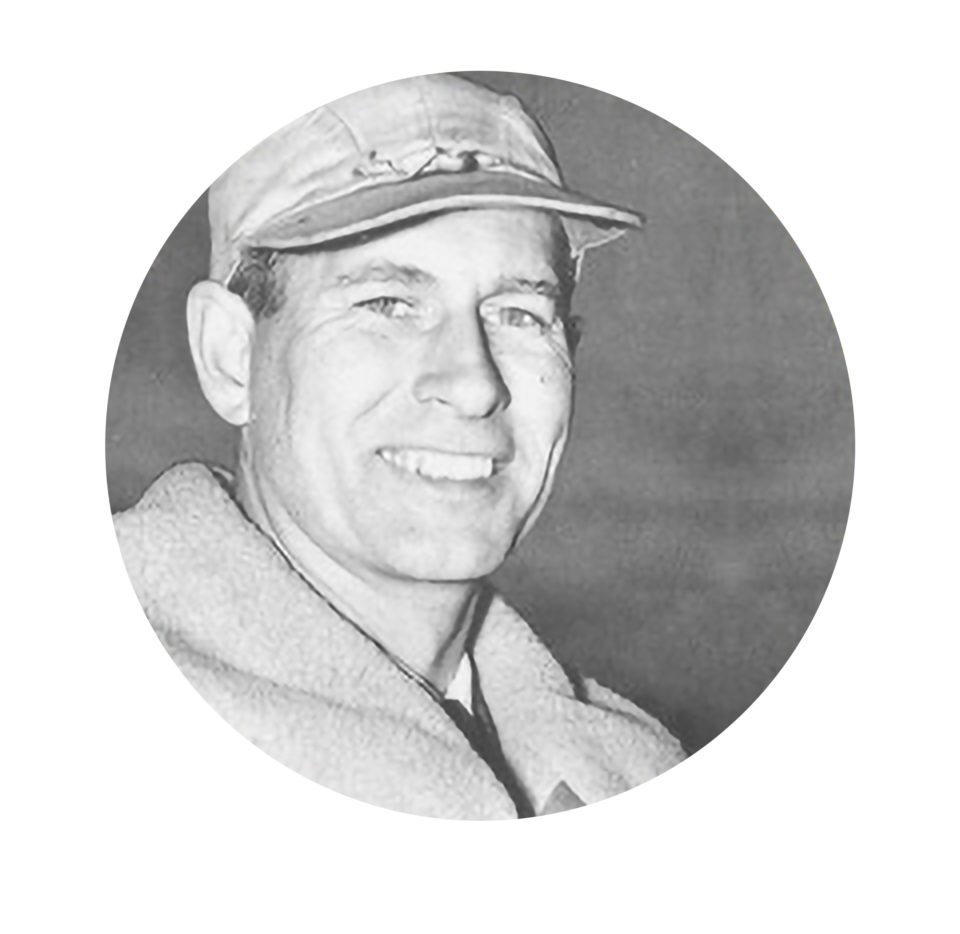 Frank Read
2016 Inductee
Category

Coach

Place of Birth

Vancouver, BC

Date of Birth

March 1, 1911
Frank Read is regarded as one of the top coaches of his time, having steered Vancouver through its "Golden Era of Rowing" in the 1950s.
While he himself rowed in the 1930s, Read primarily found success in rowing from the vantage point of the coach boat.
Noted for his gruelling training regimen, Read was renowned for taking local oarsman and transforming them into world-class athletes.
"He had the Cinderella touch," explained his son, Charles Read. "He transformed novice rowers into world champions. Dad gave these boys the technique and the confidence to win."
Read's no-nonsense approach to life was transferred to the waters around Vancouver's Stanley Park, turning the regional waterway into a breeding ground for Olympic greatness.
Read's world-class feats were a culmination of several years of success coaching crews from the University of British Columbia (UBC) and the Vancouver Rowing Club.
"He was an incredible motivator," explained Tom Toynbee, a 1952 UBC campus recruit who eagerly joined Read's program. "In short periods of time, he was able to work magic."
A member of the 1954 men's eight crew, Toynbee benefitted from Read's arduous regimen, with the team beating the favoured English at that year's British Empire Games.
"Read made us believe that we could achieve much more than we ourselves thought we were capable of," explained Toynbee. "He turned us into believers. He was tremendously inspirational."
A year later, in 1955, Read's eight travelled to England to test their speed at the Henley Royal Regatta. Beating the defending world champion Russians in the semifinal, the Canadians eventually fell to the mighty Americans in the championship race.
The following year, Read made history when his men's four won Canada's first Olympic gold medal in rowing at the 1956 Melbourne Olympic Games. His men's eight crew finished the same regatta with the silver medal.
At the 1960 Olympic Regatta in Rome, Read led his UBC crew to yet another silver medal, establishing a legendary status for himself as a rowing coach in Canada.
"Canada's golden success started with Frank Read in 1956 and spurred Canadian rowing into being one of Canada's most successful summer Olympic sports," explained Mike Walker, past President of Rowing Canada Aviron. 
Read's legacy extended far beyond Vancouver's Coal Harbour. His presence in the lives of the young men he coached profoundly impacted them.
"What I learned during my time with Read not only helped me be a better rower, but helped me to be a better man," noted Toynbee. "I am grateful that I signed up to row with Read all those years ago."
Read was inducted into the Canadian Olympic Hall of Fame in 1974. His presence in the inaugural class of Canada's Rowing Hall of Fame is a testament to Read's important role within the coaching community of this country.
Photo: University of British Columbia Archives
---
Career Highlights
Coached Canada to its first Olympic gold in rowing at the 1956 Games