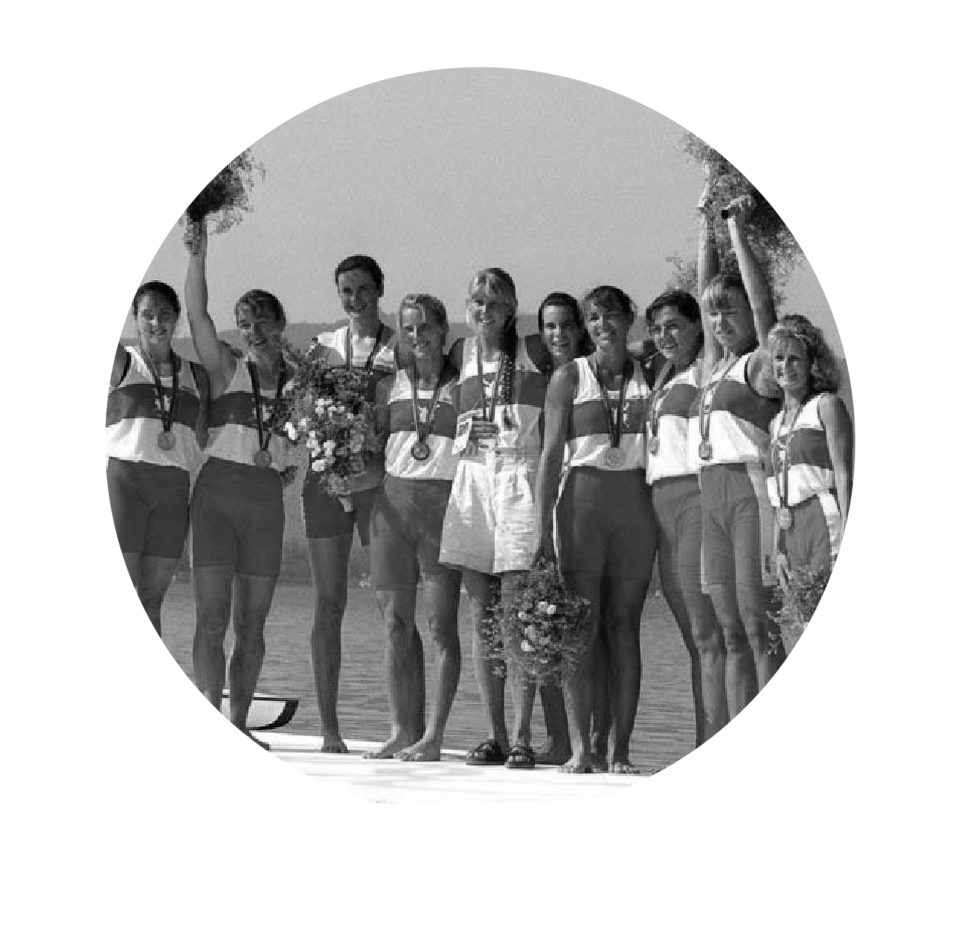 1992 Women's Coxed Eight
2017 Inductee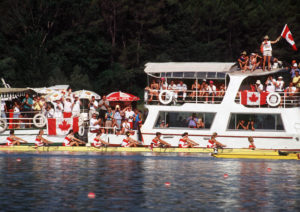 Kirsten Barnes
Brenda Taylor
Megan Delehanty
Shannon Crawford
Marnie McBean
Kay Worthington
Jessica Monroe
Kathleen Heddle
Lesley Thompson-Willie (coxswain)
*Jennifer Walinga
The 1992 Olympics in Barcelona was a triumph for Canadian rowing, with the team winning four gold medals and a bronze. Members of the original Canadian Olympic women's coxed eight included Kirsten Barnes, Brenda Taylor, Megan Delehanty, Shannon Crawford, Marnie McBean, Jessica Monroe-Gonin, Kathleen Heddle, Jennifer Walinga, and coxswain Lesley Thompson-Willie.
Walinga was forced to withdraw from the competition before the race, but the team remained focused, trusting that sub Kay Worthington would be able to help them continue their success. The substitution of Worthington into the women's coxed eight crew and the women's coxless four crew was so seamless that it resulted in both winning Olympic gold.
The team understood that the Olympic gold medal they won was not just won on the day of the race, but through the training and competitions leading up to it. Walinga was an essential part of that preparation and deserved an Olympic gold medal as well.
As such, Taylor sacrificed one of her two Olympic gold medals that she had won at the 1992 Games and donated it to Walinga, recognizing the fact that the crew could not have won the gold medal without her.
Four members of the women's coxed eight were also on the 1992 gold medal winning coxless four boat (which was also inducted into the Canadian Rowing Hall of Fame in 2017) – Kirsten Barnes, Brenda Taylor, Jessica Monroe-Gonin, and Kay Worthington as the sub for original member Jennifer Walinga.
Photos: Canadian Olympic Committee
---
Career Highlights
1992 GOLD (W8+) – Olympics