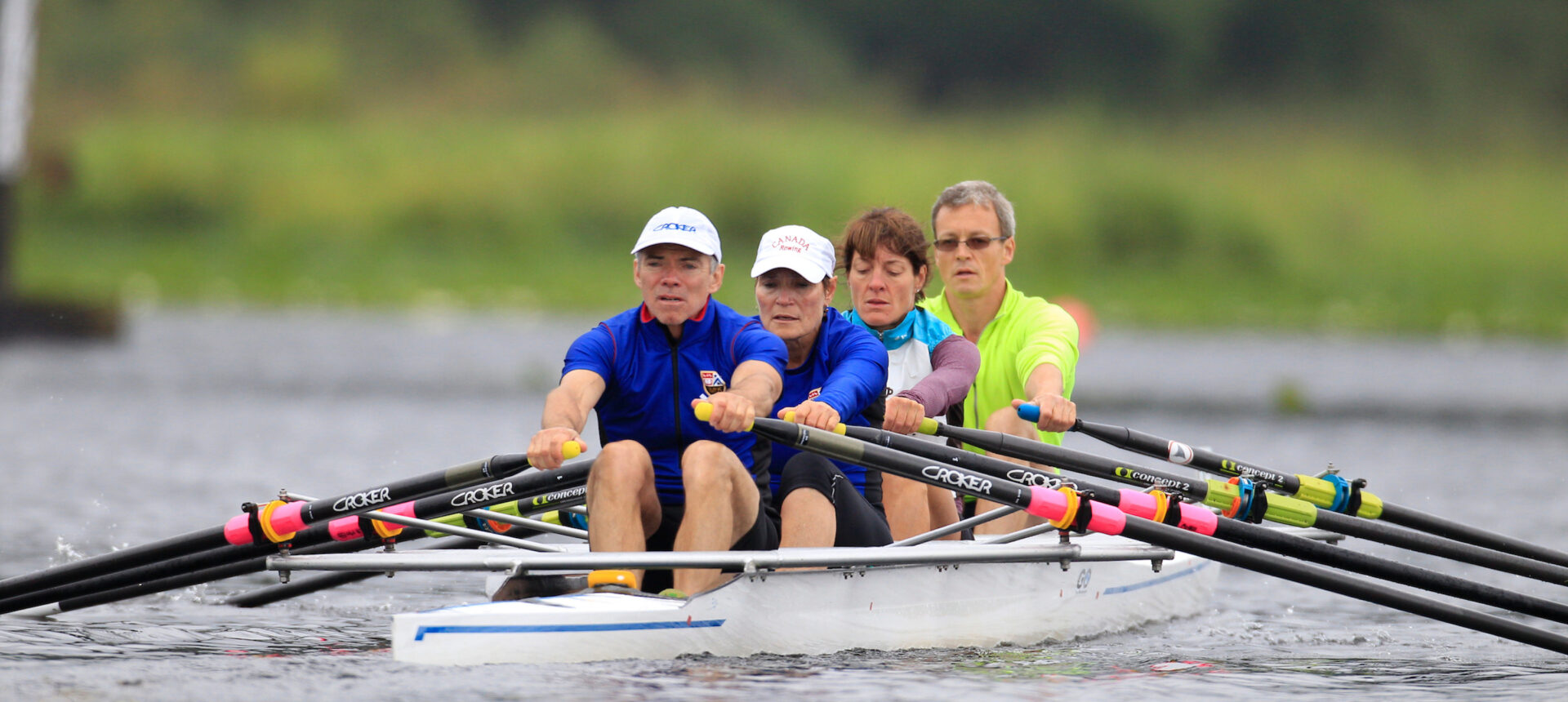 ---
The National Masters Championships returns this summer for the first time since 2016! Delivered jointly by RCA and the Cascadia Regatta Association, this event will welcome participants from across Canada and the Pacific Northwest to Delta, BC, from July 15-17, 2022.
RCA and the Cascadia Regatta Association announced their partnership in 2020, and last summer held a virtual Masters Challenge.
The 2022 in-person regatta will feature men's, women's and mixed crews, as well as weight restricted (formerly lightweight), Para, and novice events with a range of age categories.
New to the Masters Championships will be time trials for a select number of boat classes, as well as two fundraiser events: a club relay, and a composite quad competition. Details on events and race categories can be found in the regatta package here.
"Since announcing our partnership, RCA has greatly looked forward to collaborating with the Cascadia Regatta Association to host an in-person Masters Championships," said RCA National Events Manager Matt Draper. "This regatta will celebrate our return to rowing and help shape the future of Masters events in Canada. RCA is excited to welcome Masters rowers to Delta this summer!"
"I think we can all agree it has been a very long past few years, and it's time to get down to business. We are thrilled to partner with RCA to host the reboot of the National Masters Championships and there is no better time than the present," said Regatta Chair Bill Myra. "We're looking forward to welcoming rowers from across the country as well as our American friends from as far as California. This is going to be a special event on many fronts, and we hope our new event offerings are everything masters rowing has been missing. See you soon!"
Registration opens on June 1, 2022, with further details to be made available soon on RegattaCentral.
Individuals interested in volunteering are asked to contact the Cascadia Regatta Association at volunteers@cascadiaregatta.ca.
For more information on the 2022 Cascadia RCA Masters Championships:
Matt Draper
National Events Manager
Rowing Canada Aviron
mdraper@rowingcanada.org
Bill Myra
Regatta Chair
Cascadia Regatta Association
bill@cascadiaregatta.ca