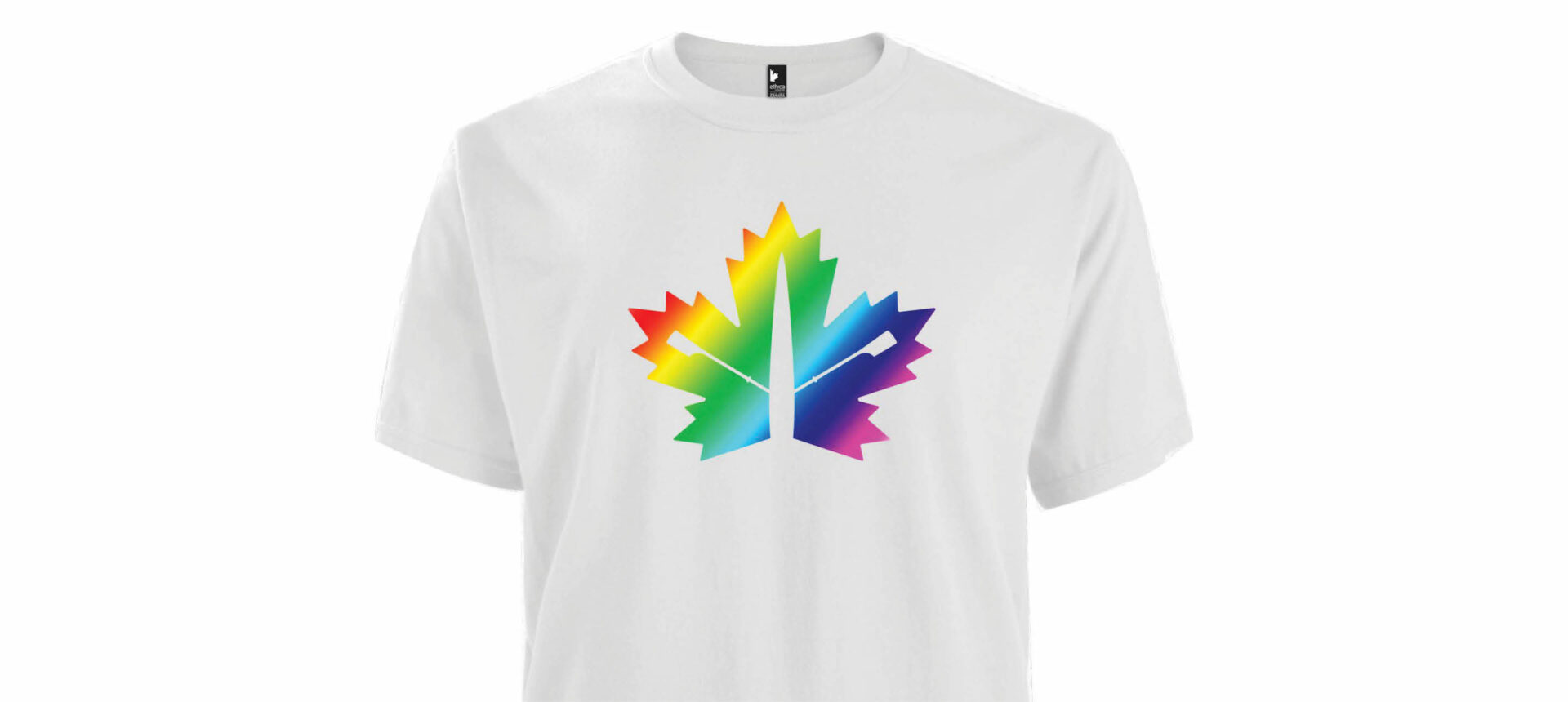 ---
June is Pride month, and RCA is celebrating by launching our new Pride Identity T-Shirt and partnering with Egale Canada on an upcoming webinar on inclusion for gender and sexual diversity in sport.
RCA Pride Identity T-Shirt
Available in unisex sizing, this 50% organic cotton and 50% recycled polyester t-shirt is cut and sewn in Canada and stands out from the rest with the addition of RCA's special edition Pride Identity Crest.
A portion of the proceeds from sales of the Pride Identity T-Shirt will go towards RCA's diversity, equity and inclusion initiatives. 
Buy your RCA Pride Identity T-Shirt now
Egale Canada Webinar: Sport Inclusion for Gender and Sexual Diversity
Join us on Wednesday June 23 from 9:30am-11:00am PT/12:30pm-2:00pm ET for a webinar hosted by Egale, Canada's leading organization for 2SLGBTQI people and issues, to learn how to foster inclusive rowing environments.
Registration closes on Monday June 21. This session has a maximum capacity of 80 participants.
In this live and interactive webinar, participants are introduced to gender identity and gender expression as components of a person's identity and as grounds protected in human rights legislation. Participants will also explore the ways in which popular myths and traditional sport structures continue to disenfranchise trans and gender diverse Canadian athletes. Consideration will be given to how these issues play out in both competitive and recreational rowing environments, and to how coaches, administrators, umpires, and athletes can help to foster safer and more inclusive spaces for trans and gender diverse Canadian rowers.
By the end of this webinar, participants will be able to: 
Recognize the range of identities captured by the 2SLGBTQI acronym;
Differentiate gender, gender expression, assigned sex, and attraction (sexual orientation), and how these aspects of identity can impact athletic pursuits; 
Explain how popular misconceptions and traditional sports structures act to discourage gender, sexual and attraction-diverse Canadians from participating in sport; 
Recognize the ethical and cultural challenges that legal frameworks and regulatory decisions can present for 2SLGBTQI athletes and sport organizations; 
Adopt more inclusive language habits personally and recognize how to apply those same principles across all areas of sport administration.