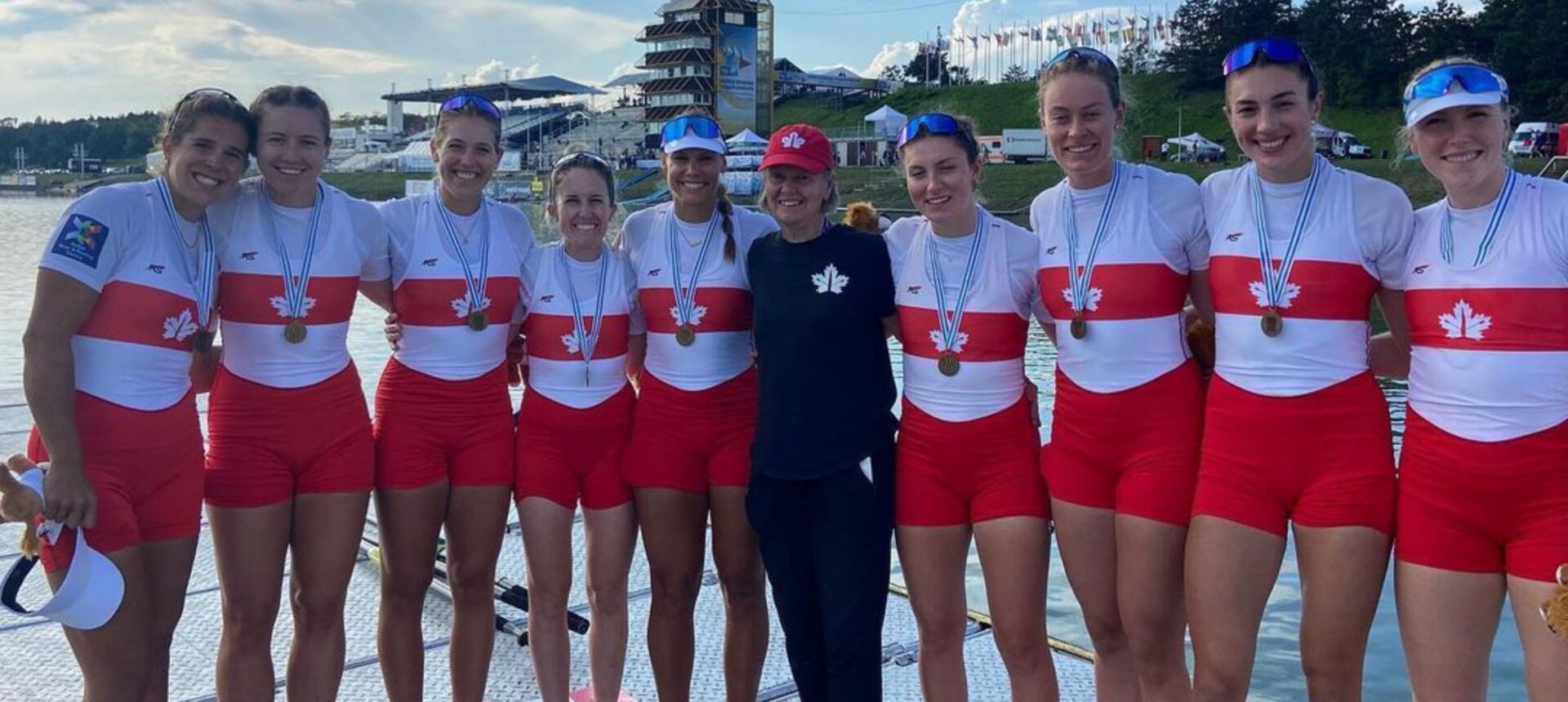 ---
Rowing Canada Aviron (RCA) congratulates National Women's Team coach Carol Love on being a recipient of the 2023 Petro-Canada Coaching Excellence Awards. Love receives the honour for leading the Women's Eight to a bronze medal at the 2022 World Rowing Championships in Racine, Czech Republic.
The medal in Racine capped a tremendous 2022 international season for the Women's Eight that saw the crew reach the podium at the two World Rowing Cup regattas leading into the World Rowing Championships. Earlier this year, Love, who represented Canada at the Montreal 1976 Olympics when women's rowing made its Olympic Games debut, lead the Women's Eight to qualification for the upcoming Paris 2024 Olympics, where the crew will be the defending Olympic champions.
 

 

View this post on Instagram

 
In 2023, Petro-Canada will recognize 94 coaches from 36 unique sports with the annual Petro-Canda Coaching Excellence Awards. These awards spotlight coaches who have supported their athletes to a medal-winning performance at a world championships event, the Olympic and Paralympic Games, or the Special Olympics World Games. Since 1986, Petro-Canada has honoured 1,445 coaches with this award.
The Coaching Association of Canada (CAC) will celebrate remarkable achievements in coaching and sport development during the Petro-Canada Sport Leadership Awards Gala held on Friday, November 3, 2023 in Calgary, Alberta.
Hosted by the CAC in partnership with Petro-Canada, this annual gala honours coaches who exemplify the values and competencies of the National Coaching Certification Program (NCCP) and their positive impact within the sport system of Canada. It is held during the Petro-Canada Sport Leadership sportif conference, Canada's annual conference for coaches, researchers, sport executives, and administrators.