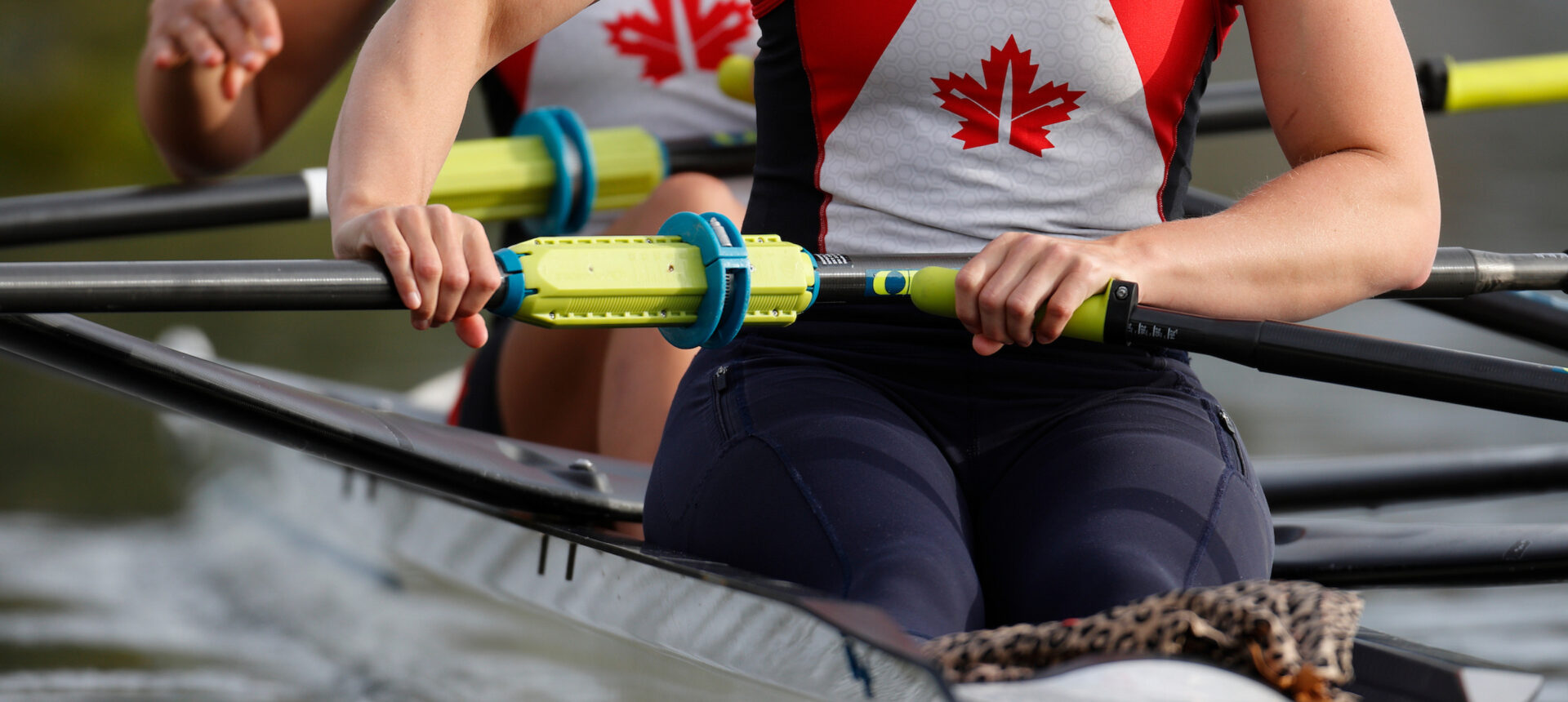 ---
Wednesday June 8, 2022 – Victoria, BC
IMMEDIATE RELEASE
The countdown to Paris 2024 is officially on with Canada's top rowers and Olympic champions returning to international competition for the first time since Tokyo 2020. The 2022 World Rowing Cup 2 will be hosted from June 17-19 in Poznan, Poland at one of the most modern venues in the world, Lake Malta.
Rowing Canada Aviron (RCA) will send seven crews to World Cup 2, including the first men's eight to represent Canada since 2019. The women's eight will make its official return to the international circuit at World Cup 3 in Lucerne, Switzerland, including three members of the golden women's eight from Tokyo 2020. Looking ahead to Paris, Canada is setting firm sights on podium finishes in both the men's and women's eights at the 2024 Olympic Games.
"Canadian rowing has a deep-rooted legacy of Olympic success in the eights dating back over 100 years," said RCA's Interim High Performance Director, Adam Parfitt. "It's an important piece of our high performance strategy of building a bigger pool of athletes leading into Paris in addition to our ongoing strategy of supporting the development and sustainability of our small boat success on the international stage."
Three-time Olympian and 2012 silver medallist Will Crothers is back in the men's eight for the World Cup season with fellow Tokyo Olympians (men's four) Jakub Buczek and Luke Gadsdon. 2020 Paralympic coxswain Laura Court will steer the men's mighty eight at both World Cup 2 and 3.
Olympic champions Avalon Wasteneys and Sydney Payne will test the waters in Poland, racing in the women's four with fellow Tokyo teammates Jessica Sevick and Gabrielle Smith. All eyes will then shift to Lucerne where Wasteneys and Payne will race the women's eight, steered by Olympic gold and Paralympic bronze medallist coxswain Kristen Kit.
"I'm looking forward to getting back into international racing after taking some time after Tokyo to reset and re-energize," said Wasteneys. "It's been really rewarding to get back into things with a slightly different group of athletes, and I'm excited to see what we will build this summer. I'm particularly excited about racing in new boat classes, as I have only ever competed internationally in the women's eight event and I am sure it will prove to be an awesome opportunity for growth!"
In the singles category, two-time U23 World Champion and Tokyo Olympian Trevor Jones will be targeting his first World Cup podium finish, while Olympian Jill Moffatt will look to defend her 2019 World Cup 2 title in the lightweight women's single. She will be joined by senior team newcomer Karissa Riley, who will also race the lightweight women's single in Poland before joining forces with Moffatt in the lightweight double in Lucerne.
The women's double sculls will be raced by Marilou Duvernay-Tardif and Shannon Kennedy, both making their World Cup debut.
Athlete selections were conducted on Quamichan Lake from May to June at the new location for the National Training Centre in North Cowichan Valley. Selections were also reviewed and approved by an independent selection panel.
Stay tuned for athlete and crew profiles during the World Cup season.
Join the conversation @rowingcanada: #WRCPoznan #WRCLucerne #rowingcanada 
When and Where 
World Cup 2 
June 17-19, 2022 
Poznan, Poland  
World Cup 3 
July 8-10, 2022 
Lucerne, Switzerland  
How to Follow Racing 
All Sunday finals will be livestreamed at www.worldrowing.com  
Schedule and results available at www.worldrowing.com  
Crew entries available here 
Jury selections available here (includes two Canadians – Andrew Smith and Debbie Sage)
World Cup Roster 
Women's Sweep Squad  

 Home Club 

Alexis Cronk 

University of Victoria Rowing Club 

Cassidy Deane 

Kingston Rowing Club 

Kirsten Edwards 

University of Victoria Rowing Club 

Karen Lefsrud 

Calgary Rowing Club 

Sydney Payne 

Brentwood College Rowing Club 

Morgan Rosts 

Ridley Graduate Boat Club 

Jessica Sevick 

University of British Columbia/Calgary Rowing Club 

Gabrielle Smith 

Aviron Knowlton Rowing 

Avalon Wasteneys 

University of Victoria Rowing Club 

*Coxswain: Kristen Kit (World Cup 3) 

University of British Columbia/St. Catharines Rowing Club 

 

  

Women's Double (W2x) 

Home Club

Marilou Duvernay-Tardif 

Aviron Knowlton Rowing 

Shannon Kennedy 

London Western Rowing Club 

 

 

Lightweight Women's Single (LW1x)
*LW2x – World Cup 3 

Home Club  

Jill Moffatt 

Western University Rowing Club 

Karissa Riley 

Calgary Rowing Club/Western University Rowing Club 

 

 

Men's Single (M1x) 

Home Club 

Trevor Jones 

Peterborough Rowing Club 

  

  

Men's Eight (M8+) 

Home Club  

Curtis Ames 

Calgary Rowing Club/Western University Rowing Club 

Cody Bailey 

London Western Rowing Club 

Terek Been 

Montreal Rowing Club 

Jakub Buczek 

St. Catharines Rowing Club 

Will Crothers 

Kingston Rowing Club 

Ryan Clegg 

Western University Rowing Club 

Luke Gadsdon 

Leander Boat Club/Brock University 

Josh King 

Ottawa Rowing Club 

Coxswain: Laura Court 

St. Catharines Rowing Club 
Coaches
Jeremy Ivey 
Maksym Kepskyy 
Dane Lawson 
Carol Love 
For more information: 
Colleen Coderre
RCA Communications Lead
comm@rowingcanada.org
Liz Montroy
RCA Communications and Events Coordinator
lmontroy@rowingcanada.org