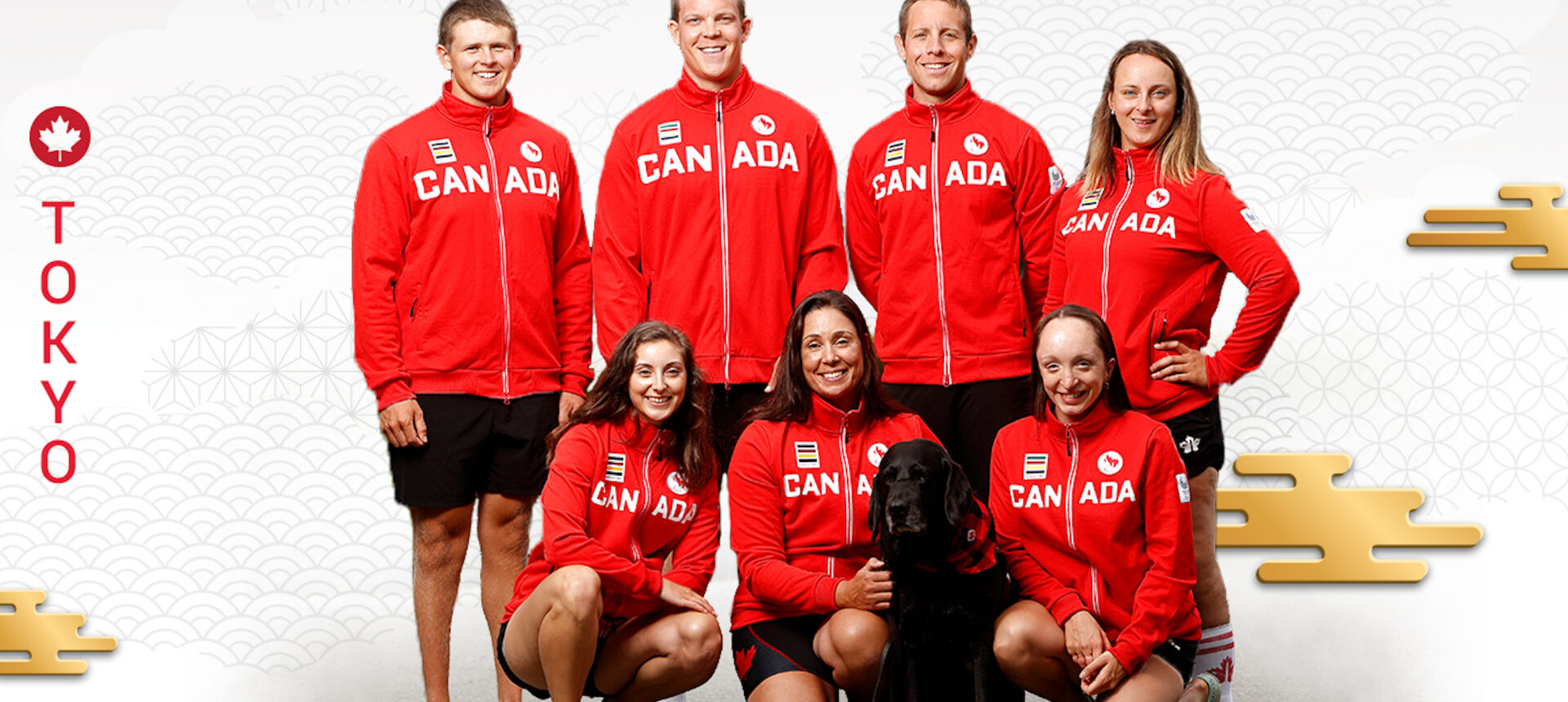 ---
It was a full slate of repechages at the Sea Forest Waterway with both Canadian boats lining up against the best Para rowers in the world. Top 2 boats advanced to the A Finals with the remainder of the field progressing to the B Final on Sunday (Japan)/Saturday (Canada)
Canada's PR2 Mix 2x crew, Jessye Brockway (Gorge Narrows Rowing Club) and Jeremy Hall (Edmonton Rowing Club) raced in the first repechage (rep) against a very competitive field in the repechage, finishing 5th place. The Netherlands and Poland finished top two advancing to the A Final while Canada will be joined by Australia, France, Brazil, USA and Uzbekistan in the B Final tomorrow at 6:10pm PST/9:10pm EST. 
"It certainly wasn't our best race," said Hall. "We set out intending to make a push and remain in contention for a spot in the A Final but couldn't find our rhythm. We'll have a thorough debrief of the race, learn from it and apply that to finish strong with a race we can be proud of."
Canada's PR3 mixed coxed four crew also raced in the first rep, pushing hard through the entire 2000m to finish 4th place behind Australia, Italy and Brazil. Kyle Fredrickson (University of Victoria Rowing Club), Bayleigh Hooper (Peterborough Rowing Club), Victoria Nolan (North Star Rowing Club), Andrew Todd (North Star Rowing Club) and coxswain Laura Court (St. Catharines Rowing Club) will line up in the B Final tomorrow at 6:30pmPST/9:30pmEST.
"We gave it everything we had. Under those conditions, that was the best speeds we have been able to hit on this course and in training," said Todd. "The goal heading into the B Final remains the same as it did going into this regatta – try to improve in each race."
The 2020 Paralympic regatta cumulates with the A and B Finals tomorrow (Sunday August 28 Japan Standard Time, Saturday in Pacific Time/Eastern Time). Live streaming and schedules can be found here.
Team Canada Results and Progressions
PR2 Mix2x
5th in Rep > B Final
PR3 Mix 4+
4th in Rep > B Final