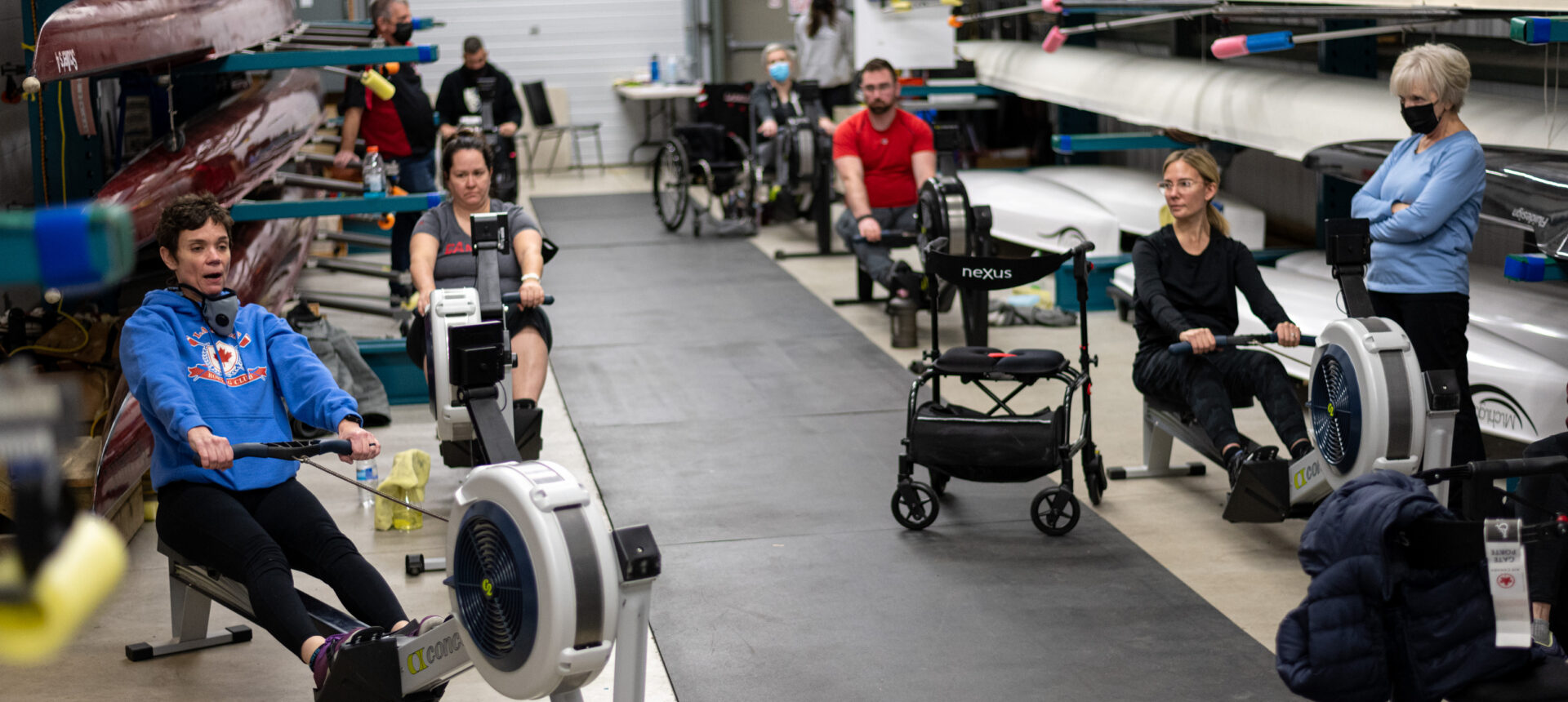 ---
Outside it was quiet, dark and chilly, another December Wednesday night in the Windsor, Ontario bedroom community of LaSalle. Inside the LaSalle Rowing Club boathouse however, there was a palpable sense of excitement as a group of individuals took their first strokes on indoor rowing machines as part of the club's new Para rowing program.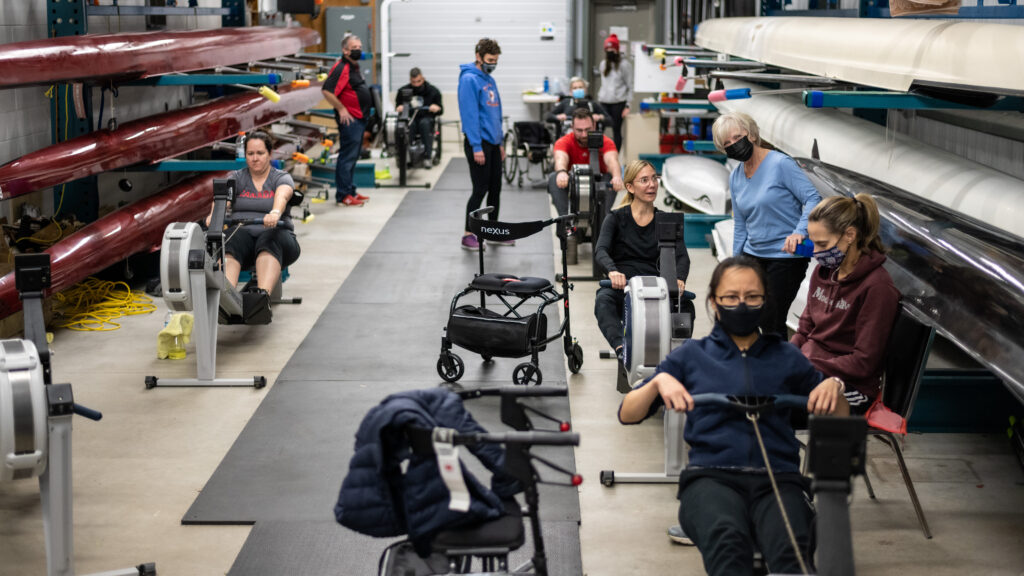 "It's the atmosphere of when you walk in that clubhouse," Danielle Campo, a seven-time Paralympic swimming medallist, said of what drew her in to LaSalle's program. "I was instantly hooked."
Campo, along with Invictus Games athlete Stacey Trottier-Mosseau and four-time Paralympic wheelchair rugby player Mike Whitehead, were invited by LaSalle Rowing Club President Doug Diet to join a development committee in early 2021 to help jumpstart a Para program at the club.
Since then, they have hosted a series of indoor Come Try sessions, which have brought in 27 new athletes, many of whom have signed up to join the club as members.
"Getting [Campo, Trottier-Mosseau and Whitehead] as part of the committee and then having them speak to people and reaching out, they are a key driving force," said Diet, who first inquired about whether or not the club had resources for Para rowing while writing grant proposals for new equipment. At the time, the club had neither Para-specific equipment nor a dedicated program.
"What comes first, the chicken or the egg? Do you not have a Para rowing program because you don't have the equipment, or do you not have the equipment because you don't have a Para rowing program?" Diet said of the question he posed to his rowing community.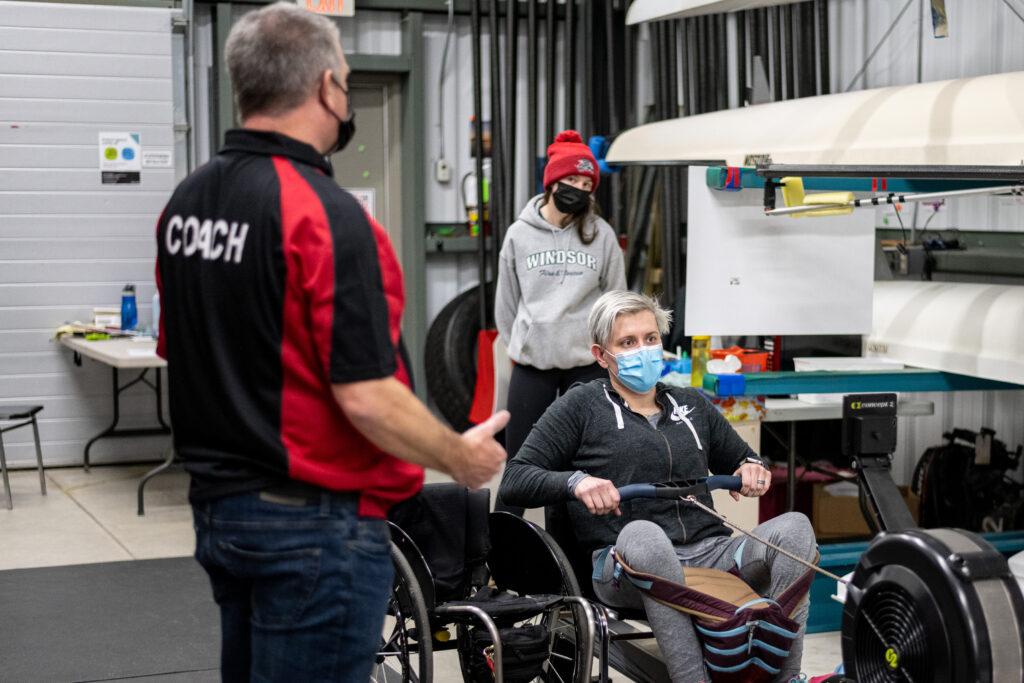 While Campo and Whitehead are new to rowing, Trottier-Mosseau has been rowing with LaSalle's masters program since her coach at Soldier On, an organization that works with injured or ill veterans and serving members to use sport as a method for healing, encouraged her to find a local club after competing at the 2018 Invictus Games.
"Having a person who had already gone through it, a disabled person, me, I could see immediately the things that I had to self-advocate for," said Trottier-Mosseau. "I think having the athlete advisors, me, Danielle, Mike, involved in it, we were able to give a perspective that an able-bodied rower might not have considered."
Diet, Trottier-Mosseau and Campo note two other elements that have also been crucial to building a Para program in a smaller club with no pre-existing framework, the first being developing capacity for the program as they go.
"I think that's the big message," said Trottier-Mosseau. "Start where you are and become accessible and invite people out and make sure people know about you. You can accommodate anybody regardless of their disability."
"Like I said, what came first, the chicken or the egg?" said Diet, who explained how they have used the Come Try sessions to work with the athletes to assess what equipment and adaptations the club needs. "Start small with an indoor program and then head outside on the water."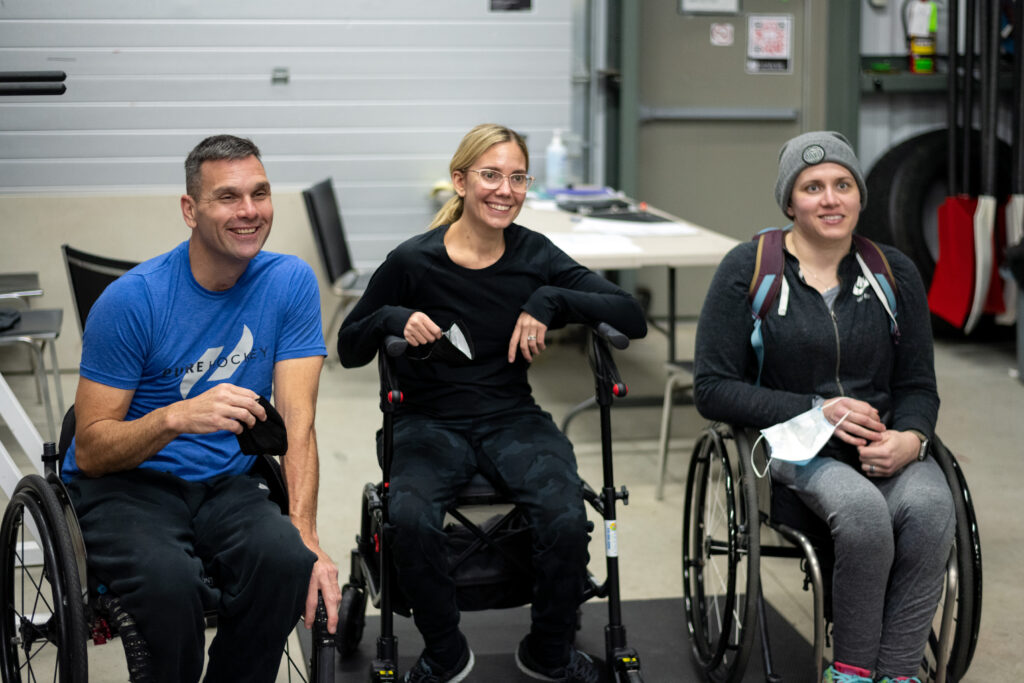 The other key to their success? Asking questions.
"From right off the bat, they weren't afraid to ask questions," said Campo. "If it was an area where they weren't comfortable, they weren't afraid to ask, and that I think has been a huge benefit to their program."
Diet and the club have been successful in securing grants that will be used for acquiring equipment as the program looks towards on-water rowing. They are also working on improving the accessibility of the boathouse, collaborating with the municipality that owns the facility.
"It's amazing to see a group of people coming together and just building that community and then being able to connect, whether you're coming in with your sight set on maybe one day being an elite athlete, or you're coming in just for that community. It was amazing to see everyone is welcome," said Campo.
"For me, as soon as I was on the erg for the first time, I was like, oh it's that adrenaline I've been looking for since I retired from swimming. Now I'm involved in a new sport, and I'm setting my own personal goals, my own challenges, and that's exciting."
 If you have a success story or a special person from your rowing community you would like to submit for RCA to highlight, please contact us.
Interested in learning more about our sport? Come try rowing! Visit our club listings page to find a club in your community.
Photos courtesy of LaSalle Rowing Club