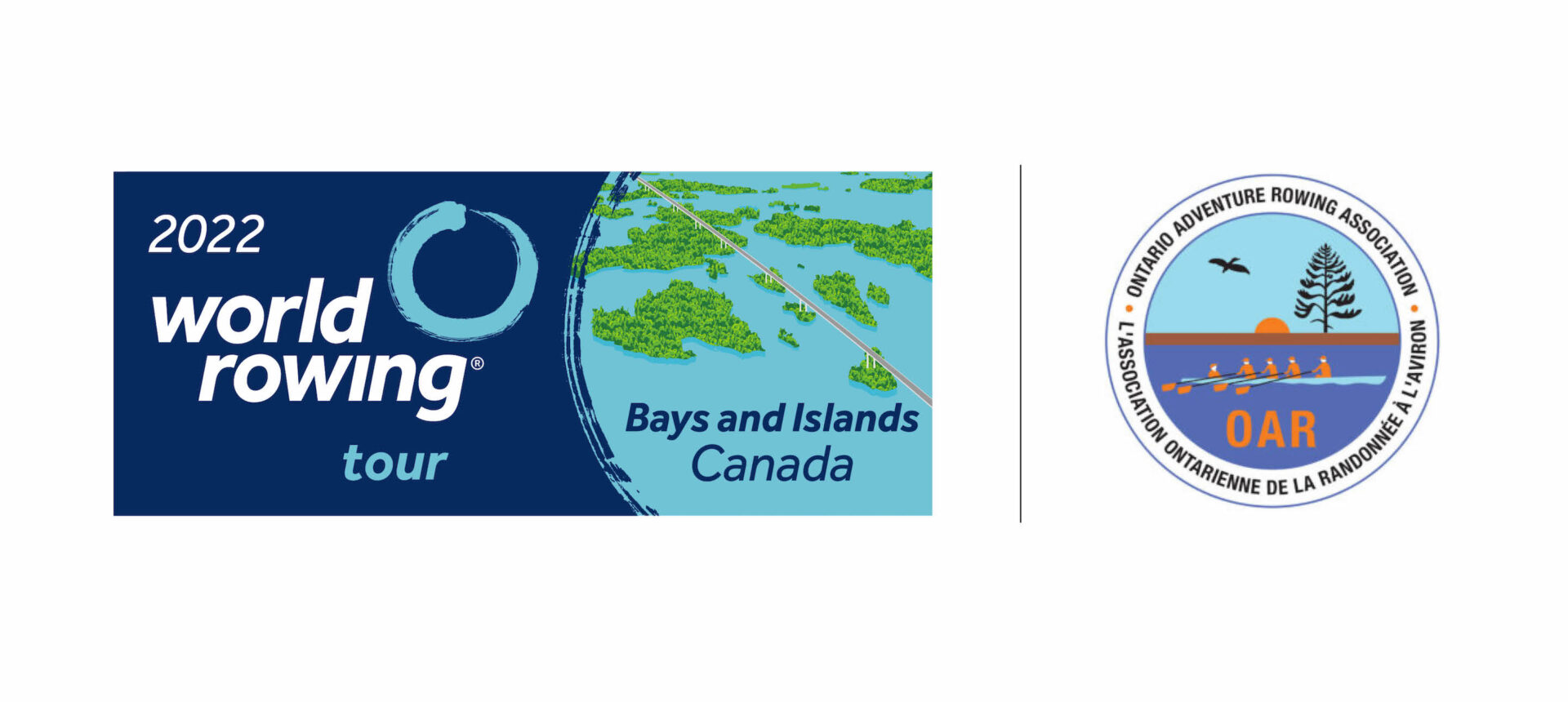 ---
Immediate Release
Wednesday May 26, 2021
World Rowing, Ontario Adventure Rowing, and Rowing Canada Aviron (RCA) announce that the world will be coming to row on the beautiful waters of South Eastern Ontario.
In September 2022, the Bays and Islands World Rowing Tour will host more than 50 long-distance adventure rowers from around the world. Teams of rowers will travel from Brighton to Mallorytown over the course of a week, experiencing the beauty of the Bay of Quinte and the 1000 Islands.
World Rowing, the international governing body for the sport of rowing, supports Rowing for All – the idea that rowing is an accessible touring, recreation, and fitness activity for people of all ages and experience. World Rowing's Coastal Rowing Commission helps organise this week-long tour, which goes to a different country each year.
Bays and Islands will be the third World Rowing Tour hosted by Canada, and the first in South Eastern Ontario. The tour is organized by Ontario Adventure Rowing (OAR) and supported by Rowing Canada Aviron (RCA).
"RCA is committed to fostering a vibrant community of rowing clubs and events that embrace multiple disciplines of rowing," said Jennifer Fitzpatrick, RCA's Director of Partnerships and Sport Development. "Supporting the delivery of the 2022 World Rowing Tour is directly aligned with our new 2025 strategy. This is an exciting opportunity for the Canadian rowing community to welcome rowers from around the world, to learn more about rowing tours and to enjoy an unforgettable rowing experience in Ontario."
The participants will enjoy breathtaking views from the water in addition to many opportunities to experience this beautiful region and all that it has to offer – from waterfront vistas, beaches, and wineries to the cultural heritage as featured recently in Vogue and Condé Nast Traveler magazines. Waterfront festivals held along the way will bring together rowers and spectators while showcasing and celebrating Ontario's waterways and water sports.
"Our members are so excited to welcome rowers from around the world for this tour," says Peter Jepson of Ontario Adventure Rowing. "We expect that this tour will elevate the international profile of our region for sport tourism, and will showcase the Bay of Quinte and Thousand Islands as a great place for recreation, for young and old alike."
The rowers will be in coxed quads: boats with four people sculling with two oars each and one person steering. These boats are designed with watertight compartments and are virtually unsinkable.
Opening ceremonies will be held on September 10, 2022 in Belleville, Ontario. Rowing will commence September 11 with September 17 being the last day on the water, followed by a closing ceremony held that evening in Kingston, Ontario.
The Bays and Islands Tour will be run by volunteers, mainly members from OAR and rowing/water sport clubs along the route.
Learn more about the Bays and Islands World Rowing Tour visit worldrowingtour2022.ca or call Peter Jepson at (613) 922- 5144.