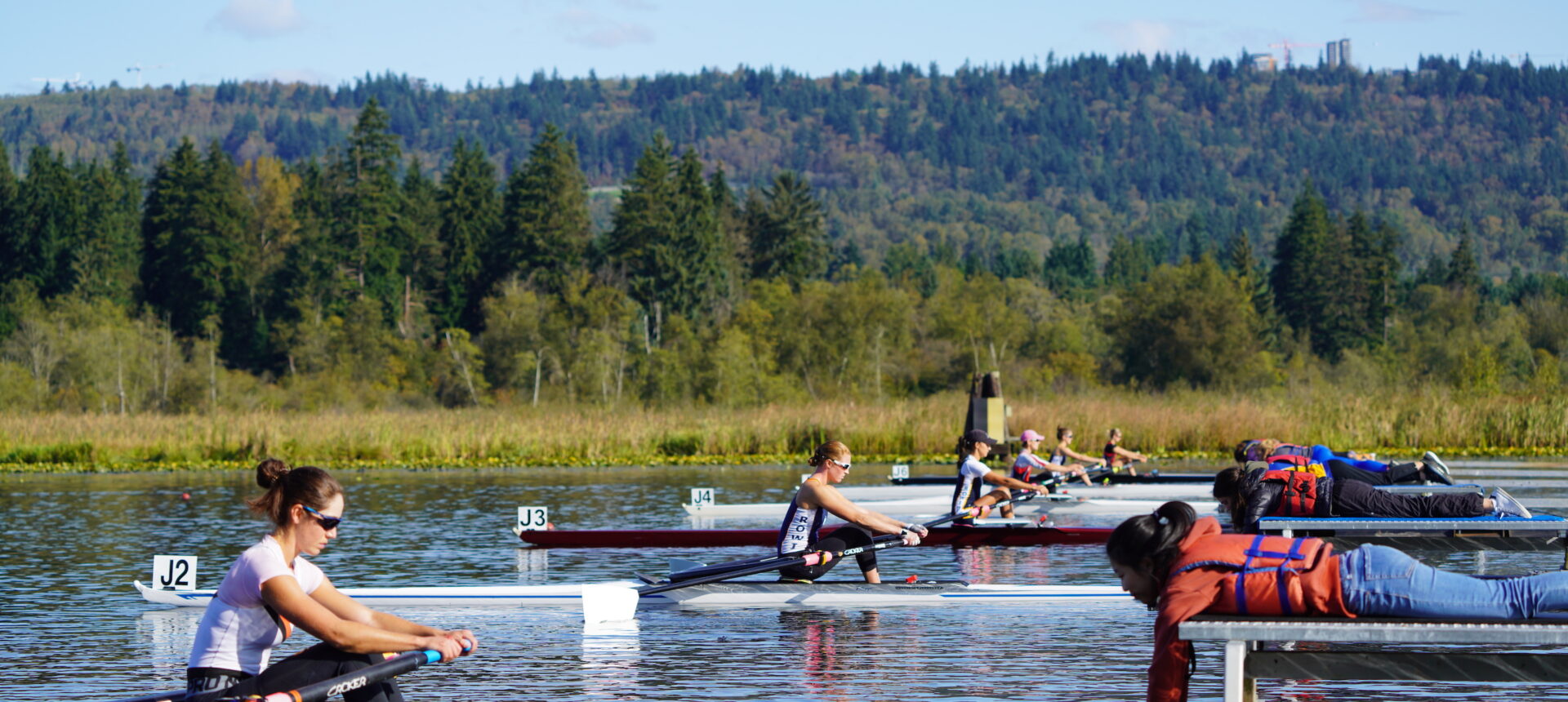 ---
Thursday November 11, 2021 – Victoria, BC
IMMEDIATE RELEASE
New National Champions will be crowned in Victoria this week at the RCA National Rowing Championships (NRC), which run November 12 to 13 and will feature small boat competition (singles and pairs).
Among the rowers vying for national titles are 2021 World Rowing Beach Sprint Finals women's solo gold medallist Brienne Miller, 2021 World Rowing U23 Championship men's four gold medallists Adam Krol, Peter Lancashire and Jack Walkey, and 2021 World Rowing Junior Championship men's pair bronze medallist Alexander Gonin.
Five trophies first introduced at the 2019 National Rowing Championships will be awarded:
The Kathleen Heddle and Marnie McBean Plate (National Champions in the women's pair)
The Silken Laumann Plate (National Champion in the women's single)
The George Hungerford and Roger Jackson Trophy (National Champions in the men's pair)
The Derek Porter Trophy (National Champion in the men's single)
The Lagoa Rio Trophy (Para athlete with the most outstanding performance)
In light of the COVID-19 pandemic and its effects on sport, rowing and broader community life, the 2021 NRC regatta will be streamlined to minimize the financial and logistical burden upon all participants and the Organizing Committee. Everyone on site is required to be fully vaccinated. Those who are not fully vaccinated will be required to provide proof of regular Health Canada approved negative COVID tests to be completed at their own expense.
When and Where
November 12-13, 2021
Elk Lake, Victoria, BC
Schedule
November 11, 2021 – Course open for practice
November 12, 2021 – Time Trials, Reps, Quarterfinals, Semifinals
November 13, 2021 – Semifinals, Finals
How to Follow
Entries
Schedule and Results
Stay tuned for daily highlights on RCA's social media accounts (@rowingcanada on Facebook, Twitter and Instagram).
For more information:
Colleen Coderre
RCA Communications Lead
comm@rowingcanada.org
Liz Montroy
RCA Communications and Events Coordinator
lmontroy@rowingcanada.org
Photo: 2019 National Rowing Championships, Burnaby Lake