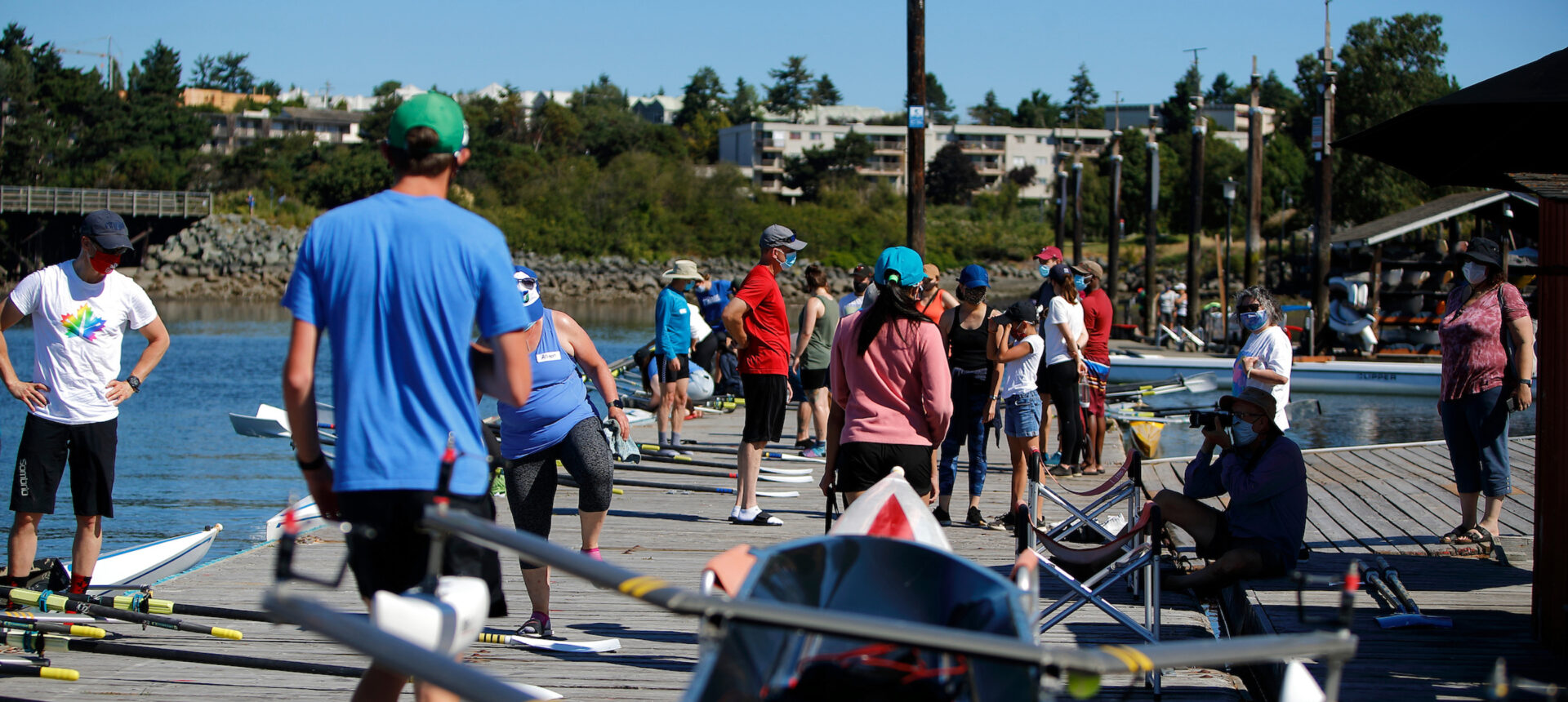 ---
Rowing Canada Aviron (RCA) is seeking a passionate individual to join our team as Community Engagement Coordinator.
Reporting to the Director of Partnerships and Sport Development and working alongside other RCA staff, the Community Engagement Coordinator has a key role in ensuring that rowing in Canada thrives with a growing participant base that reflects the communities where rowing currently exists and will expand to. The Community Engagement Coordinator is responsible for supporting community-level equity, diversity and inclusion initiatives and sport development activities, including those that grow our sport beyond flat-water rowing.
Equity, diversity and inclusion is at the core of everything the Community Engagement Coordinator will do. The Community Engagement Coordinator will provide support to the rowing community for the delivery of local rowing programs that will appeal to new rowers from underrepresented populations. They will support our membership in creating vibrant and inclusive environments so that communities know that the local rowing club is a safe and inclusive space with engaging programming that they are welcomed and encouraged to join.
This individual's EDI approach will be integrated into the delivery of all RCA community programs and they will have a key role in organizing existing initiatives such as The Great Indoors and National Come Try Rowing Day, as well as creating new initiatives that support an increase in participants and deepen the connection between our clubs and their local community. The creation of events and initiatives that align with the interests of underrepresented populations, including those that support the expansion of coastal, beach, touring, and indoor rowing, will be a top priority for this individual.
This is a new role for RCA and is best suited for an individual who will bring personal conviction and enthusiasm to the delivery of this work. A natural "connector" who thrives on bringing people together and who wants everyone to have the opportunity to access sport will excel in this role. It is essential that this individual know how to create and market programming tailored to specific populations so previous program creation and execution experience is considered necessary.  
Top candidates will have a combination of these skills and attributes ideally alongside previous experience working within the Canadian sport system.  The individual will possess a post-secondary degree in a related field or equivalent combination of education and experience and should also have the following:
1-3 years or more experience in a marketing or sport development coordinator role in a multi-stakeholder environment

Previous experience working/collaborating with individuals and communities representing equity-deserving populations (eg Black, Indigenous, low income, 2SLGBTQQIA+)

Previous experience overseeing grant administration

Experience applying critical thinking skills in a high-paced environment 

Proficient with MS Word, Excel and PowerPoint 
This position may require some travel and weekend hours. The nature of this work enables this position to be held anywhere in Canada. Salary commensurate with experience and qualifications.
Studies have shown that women and people of colour are less likely to apply to jobs unless they meet every single qualification in the job posting. At RCA we are committed to creating a diverse and inclusive environment so we strongly encourage you to apply even if you don't believe you meet every single qualification outlined. We are proud to be an equal opportunity employer and applicants will be considered for employment without regard to race, ancestry, place of origin, colour, ethnic origin, creed, gender, sexual orientation, age, marital status, family status or disability. Candidates for this role will be subject to the RCA screening process.
For a full job description, please see the link below.
To apply, please submit a resume and cover letter by August 19, 2022 to hr@rowingcanada.org. Applications should have " Community Engagement Coordinator" in the subject line and should be addressed to Jennifer Fitzpatrick.
Application Deadline: August 19, 2022
Applications to: hr@rowingcanada.org
Rowing Canada Aviron is the National Sport Governing body for rowing in Canada. Rowing Canada Aviron (RCA) is an inclusive organization. Fairness, respect, equity and inclusion are included in RCA's corporate values. RCA welcomes the involvement of all persons in its programs and services, leadership and employment regardless of language, gender, gender identity, sexual orientation, race, ethnicity, physical ability, or marital or family status.
This position is supported by funding from Sport Canada.