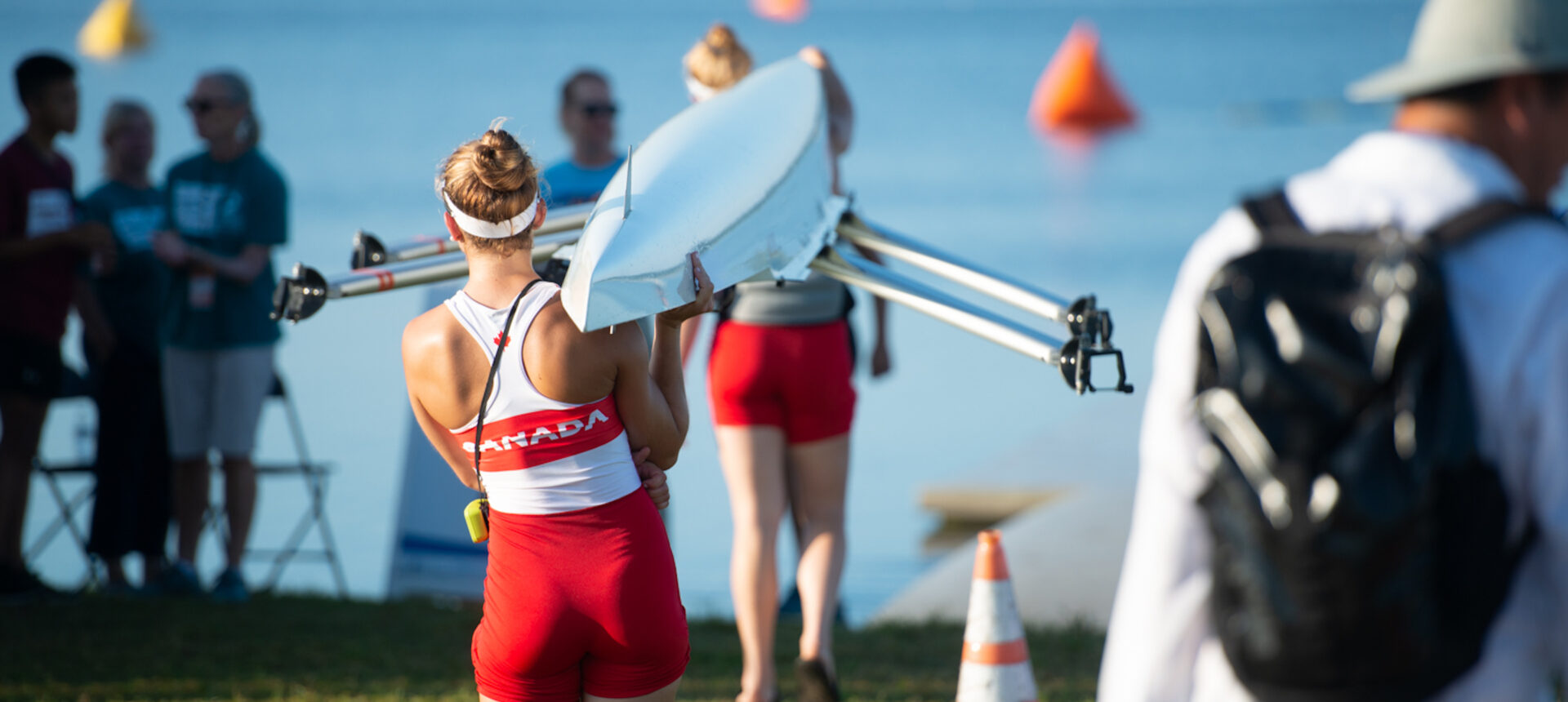 ---
Rowing Canada Aviron: National Events Manager 
Rowing Canada Aviron (RCA) is seeking a community-minded and action-oriented individual to join our team as National Events Manager.    
Reporting to the Director of Partnerships and Sport Development, the National Events Manager is responsible for overseeing the planning of and ensuring the successful execution of national events. Working closely with RCA staff and volunteers, Provincial Rowing Associations and organizing committees, the successful candidate will ensure the delivery of vibrant, sustainable, revenue-generating National Events that resonate with our competitive rowers and will support athlete development needs. This role will ensure that RCA National events will grow in participation and will serve as opportunities to connect the rowing community.
As we look to expand our disciplines to go beyond flat-water, we must host engaging and memorable events for a wide range of competitors and participants. In addition to overseeing the delivery of flatwater events such as National Rowing Championships, Canada Cup, RCA Masters Championships, Canada Games, etc., the National Events Manager will continue to develop and create new events for indoor, touring, coastal and beach sprints rowers. 
This role has a broad scope of responsibilities that include both technical delivery and administration, including and not limited to: budgeting, submission to grant applications, leadership and support for organizing committees, technical oversight and hands-on support for event delivery, overseeing and submitting to event attribution processes, developing and maintaining a rolling 4-year calendar and identifying new events and areas of improvement to existing events to better serve the needs of the Canadian rowing community.  
This position is for an individual with technical event acumen and experience delivering high profile events, ideally at the national level, who has also refined their administrative skills (eg budgeting, writing technical documentation, etc.).  Experience working with several stakeholders and leading/supporting event organizing committees of volunteers is essential. A creative mindset and experience having overseen event development and delivery from conception through to evaluation is considered highly desirable.
Top candidates will have a combination of these skills and attributes with previous experience working within the Canadian or International sport system. The individual will ideally possess a post-secondary degree and should also have the following: 
2-5 years in an Event Coordinator/Manager role 
Ability to function in a multi-stakeholder environment
Knowledge of and involvement in the sport of rowing is considered an asset
Bilingualism is considered an asset 
This position will require some travel and weekend hours. The nature of this work enables this position to be held remotely which may be considered. The National Office is located in Victoria, BC and the National Training Centre is located in Duncan, BC. For a full job description, please see attached link. Salary commensurate with experience and qualifications.  
To apply, please submit resume and cover letter by 9am PST, January 25, 2023 to HR@rowingcanada.org. Applications should have " National Events Manager" in the subject line and should be addressed to Jennifer Fitzpatrick.  
 
Studies have shown that women and people of colour are less likely to apply to jobs unless they meet every single qualification in the job posting. At RCA, we are committed to creating a diverse and inclusive environment, so we strongly encourage you to apply even if you don't believe you meet every single qualification outlined. We are proud to be an equal opportunity employer and applicants will be considered for employment without regard to race, ancestry, place of origin, colour, ethnic origin, creed, gender, sexual orientation, age, marital status, family status or disability. Candidates for this role will be subject to the RCA screening process. 
This position is supported by funding from Sport Canada.